Mick Schumacher will make it to F1 - Lewis Hamilton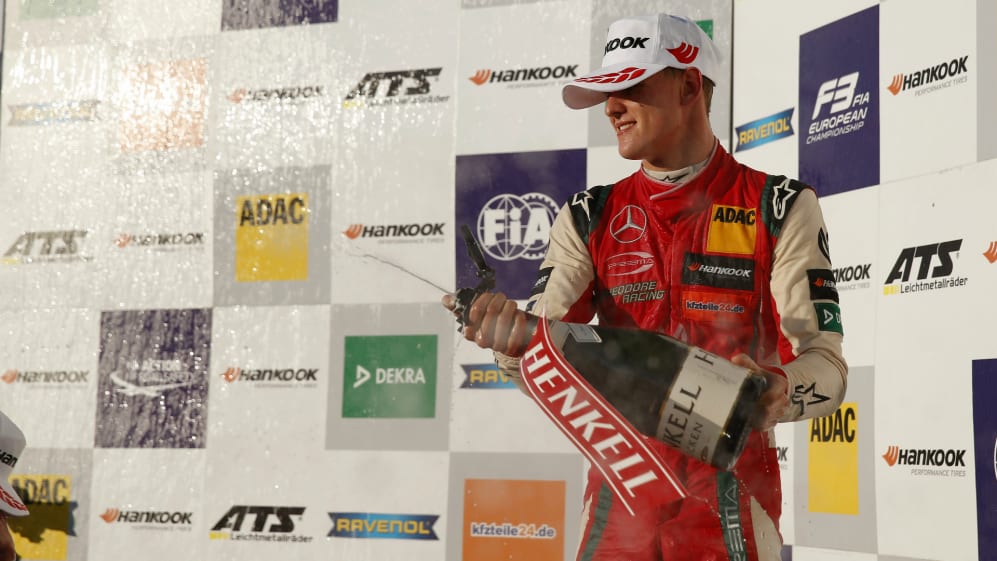 Eight victories, 14 podiums and the F3 European title. This has been a good year for Mick Schumacher, son of seven-time F1 champion Michael, and Lewis Hamilton reckons it will only be a matter of time before the famous name makes a return to Formula 1…
Schumacher's performance in his second F3 European campaign has been striking, with the 19-year-old German earning an FIA F1 Super Licence for his efforts, as well as praise from the likes of Mercedes chief Toto Wolff and former F1 driver Gerhard Berger among others.
Hamilton said Schumacher's family name, combined with his on-track performance in the junior series means he will "100 percent" be in F1 in the future. "Michael is named the greatest driver of all time, he's got the most titles," said four-time world champion and current championship leader Hamilton.
"So there will 100 percent be a Schumacher back in Formula 1, partly because of the name, but secondly because he's doing a great job.
"He's obviously got a lot of talent as his Dad had, just like Keke and Nico (Rosberg), just like when Fernando has kids I'm sure an Alonso will be here again."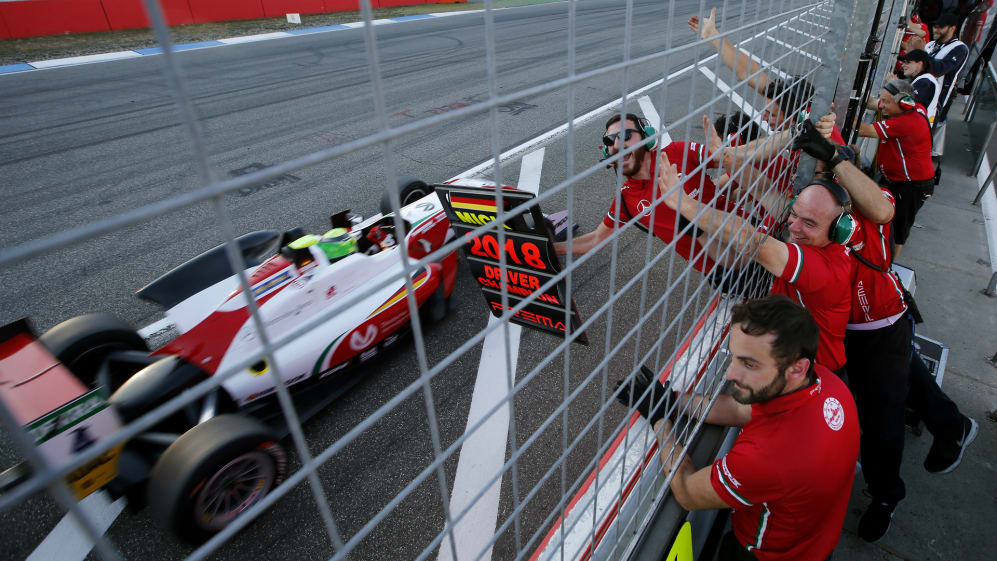 Hamilton said he had met Schumacher on a few occasions in the past and was impressed by his approach. "He's doing a really great job and he's a really great kid as well," said Hamilton. "He's been a part of our team a couple of weekends, I think it was last year, and he's very attentive.
"He's got a great talent as his Dad had so I don't think it will be a burden in my personal opinion. I think it could be great for the sport."
Two-time world champion Fernando Alonso admitted he had not met Schumacher, but he too has been impressed by by Schumacher's season.
"I don't know him," said the Spaniard. "You only see the results from the outside and he has a great talent and he will be good for the sport, to have the Schumacher name again in F1. Let's see what the future brings, not putting extra pressure on him which I'm sure he has enough already. Let time decide."
Schumacher has yet to confirm his racing plans for next season, although a switch to F2 seems the most likely next step for a talent who's got everyone talking. Whatever he does, expect all eyes to remain on him.