Missing out on victory 'stings' says Stroll, despite sealing second F1 podium at Monza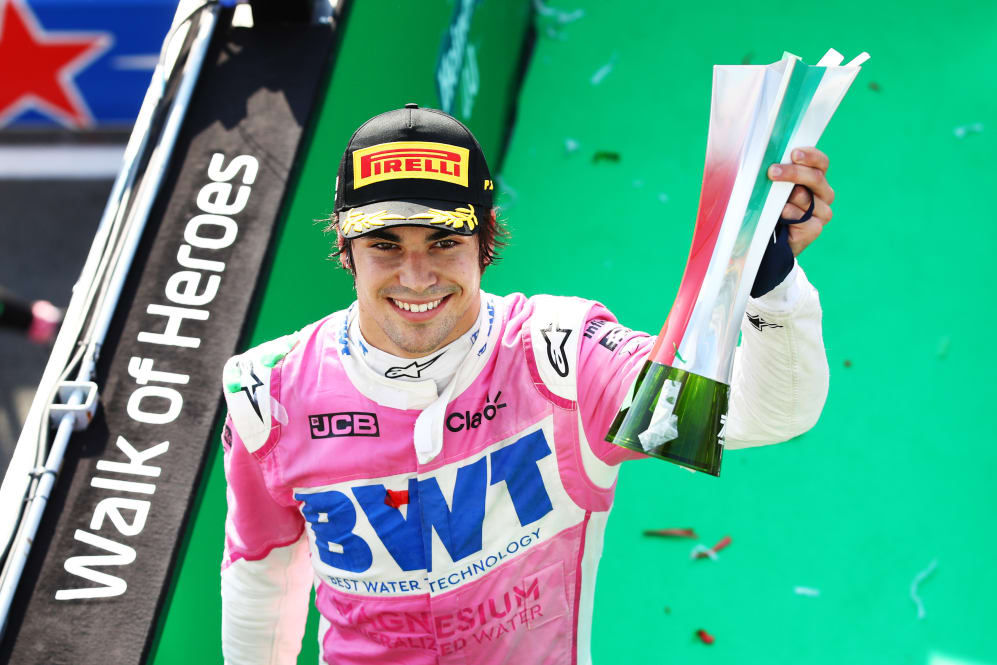 Racing Point's Lance Stroll nabbed a second F1 career podium with P3 at Monza but was gutted not to have turned that into a win, describing the race as "mine to lose" when he was running second to Lewis Hamilton, who had just been handed a stop/go penalty.
Having not pitted under the Lap 20 Safety Car - brought out to allow marshals to recover Kevin Magnussen's stricken Haas - Stroll found himself up in second when a red flag was thrown after Charles Leclerc's heavy impact at the Parabolica.
Once the Ferrari was cleared, the drivers formed up on the grid to take the restart on Lap 28, but Stroll explained his getaway was hampered by wheelspin as he lost four places almost immediately.
READ MORE: Gasly takes maiden win in Monza thriller from Sainz as penalty leaves Hamilton P7
"It's a bit of a bummer, I think it was kind of mine to lose starting from second," he said. "But I had… a tonne of wheelspin and everyone flew by me.
"I had such a bad second start, I fell back to sixth. We have to look into it – there was just no grip on that second box, I was wheel-spinning into fourth gear – I felt no grip. Not sure why. That kind of stings a bit. I think there was an opportunity to win the race today with our pace, after the red flag. Unfortunately it didn't work out; we finished third, so it's not so bad."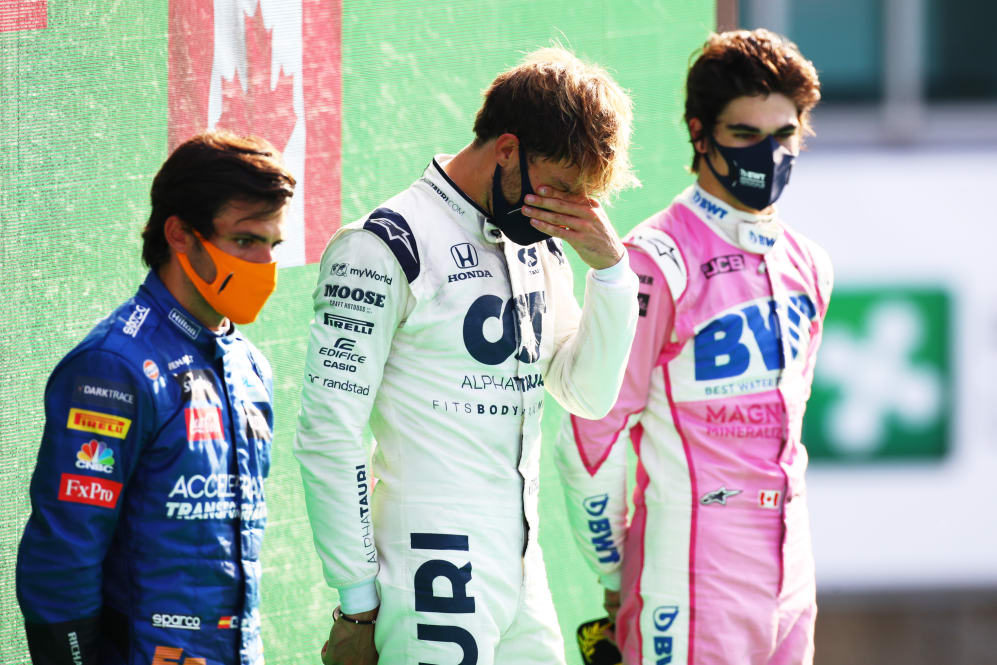 Hamilton took a 10s stop-and-go penalty for pitting when the pit entry was closed during the Safety Car that followed Magnussen's retirement, but Stroll couldn't capitalise and fell to third behind ultimate race winner Pierre Gasly and McLaren's Carlos Sainz, who took second.
READ MORE: Ferrari withdraw appeal against Racing Point brake duct penalty to end saga
"It [the podium] has been a long time coming. A part of me is frustrated I had a terrible restart after the red flag and fell back to sixth. I had a good fight with Carlos there in the first lap after the restart, lost out to him, made my way back to third and gave everything I could.
"Very happy for Pierre and I think [Gasly and Sainz] drove a great race. It was an awesome race and I'm really happy to get back onto the podium," he said.