Feature
From Mario Andretti to Lewis Hamilton – 5 dynasty-ending championship wins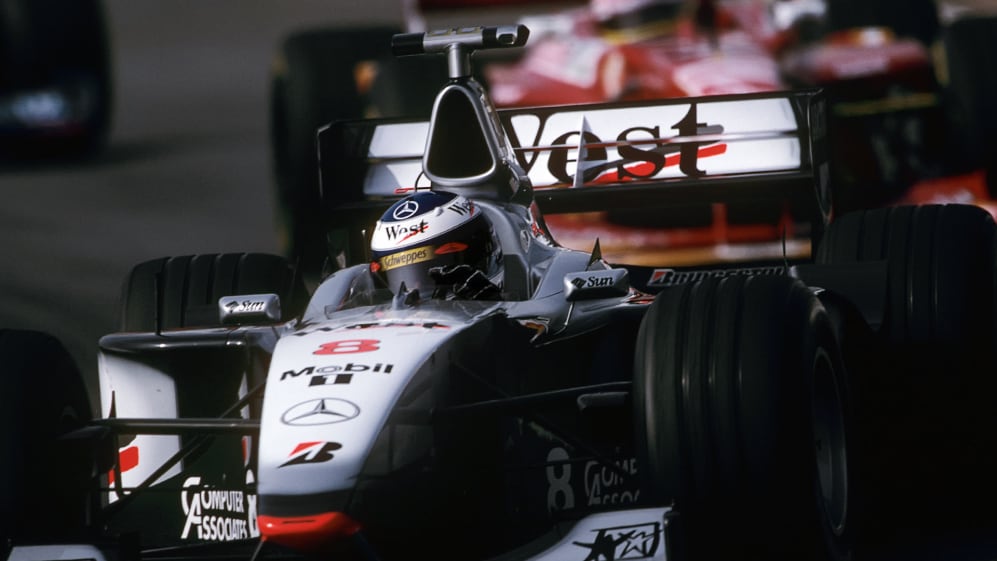 Mercedes head into the 2021 season having won each and every one of the last seven drivers' and constructors' titles. It's an impressive record, and for the Silver Arrows' rivals, a pretty scary one.
Still, if history has taught us anything, it's that every dynasty eventually falls – and the same holds true in Formula 1. With that in mind, here are five times that rules changes, technological advancements and politics have led to the end of a long run of success for an F1 titan...
1. Lotus usher in the age of ground effect – 1978
The arrival of the methodical, analytical Niki Lauda at Ferrari in 1974 had helped reinvigorate the Scuderia, leading to the team claiming three constructors' titles on the bounce in 1975, 1976 and 1977 – with Lauda claiming the drivers' titles in 1975 and 1977, having missed out on the 1976 one thanks to his infamous Nurburgring shunt.
READ MORE: From DAS to the double diffuser – 5 F1 innovations that caught rival teams napping
Over in the Lotus skunkworks, however, team head Colin Chapman was busy working on a car that would change the F1 game. Chapman was by no means the first person to try applying the principles of ground effect in Formula 1. But it was his team that finally nailed the concept, with the iconic Lotus 78.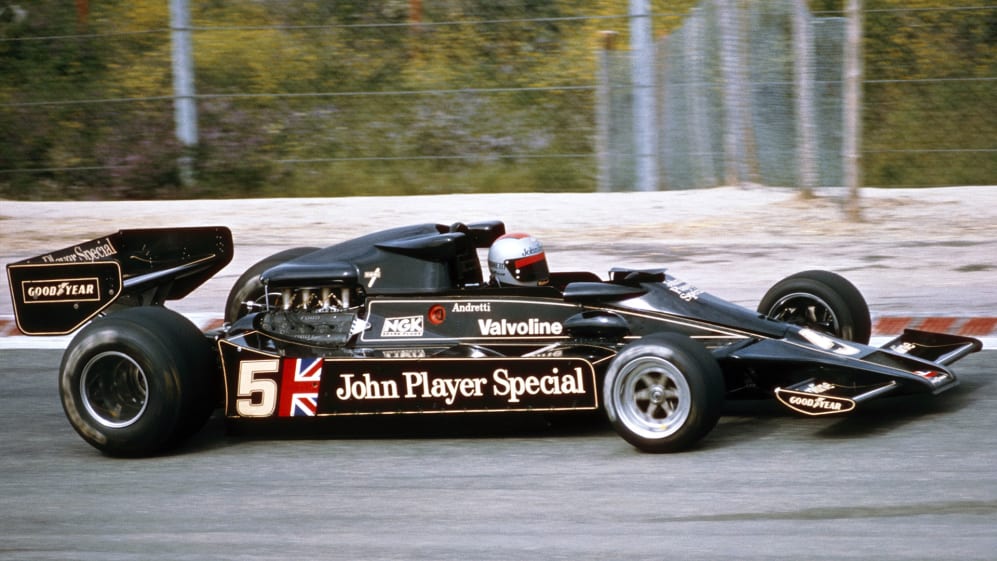 While previously, experiments with ground effect had focused on employing the aerodynamic principle on individual wings, Chapman's brainwave was to make the whole car act as a wing. The resultant 78 was actually ready for action midway through Lotus' unspectacular 1976 season – and while the car would have no doubt improved the team's fortunes that year, Chapman opted to unveil the 78 at the start of 1977 instead, to prevent Lotus' rivals copying the design over the winter.
Although Lotus would play second fiddle to Ferrari in 1977, by 1978, the car – and its Lotus 79 successor – had found the ground effect sweet spot, giving Lotus their first drivers' and constructors' titles since 1972 and 1973 respectively. Ground effect cars, meanwhile, became the norm in F1 until a rule change calling on cars to have flat undersides for the 1983 season effectively killed them off.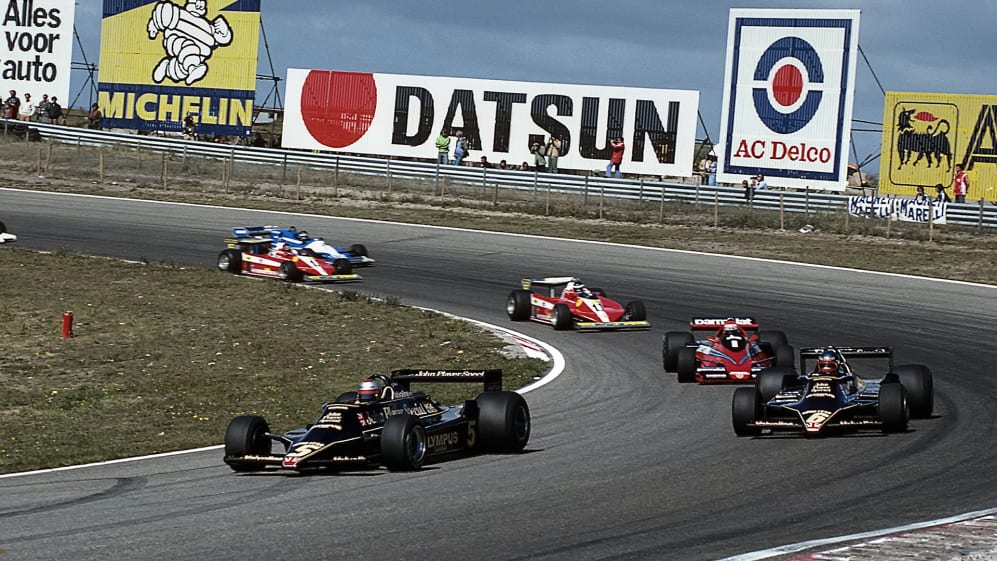 2. Williams' 'stopgap' FW14B ends McLaren's dominance – 1992
With Ron Dennis having taken over the running of McLaren in 1980, by 1984 the team had become a true F1 powerhouse. That year saw them win their first drivers' title since 1976, and first constructors' title since 1974, while they would go on to claim the constructors' crown in 1985, 1988, 1989, 1990 and 1991.
Williams had managed to pinch two constructors' wins from McLaren in 1986 and 1987, but ever since then, Frank Williams' squad had been languishing, as McLaren shone. Looking to stop the rot, Williams brought in a new chief designer midway through 1990, a 32-year-old who'd been doing sterling work at the minnow Leyton House team: Adrian Newey.
Newey's first effort for Williams was 1991's FW14, an evolution of the principles he'd employed in the impressive little Leyton House CG901. The FW14 was a car good enough to give Williams seven wins in 1991 – two for Riccardo Patrese, and five for Nigel Mansell – but it was Ayrton Senna and McLaren who once again took the drivers' and constructors' titles.
READ MORE: Vettel purchases Mansell's iconic championship-winning Williams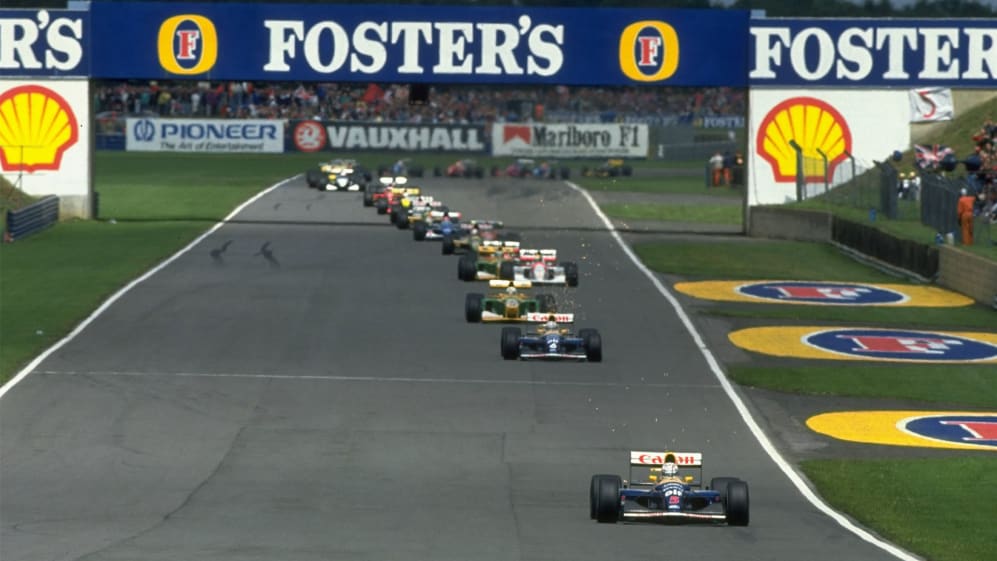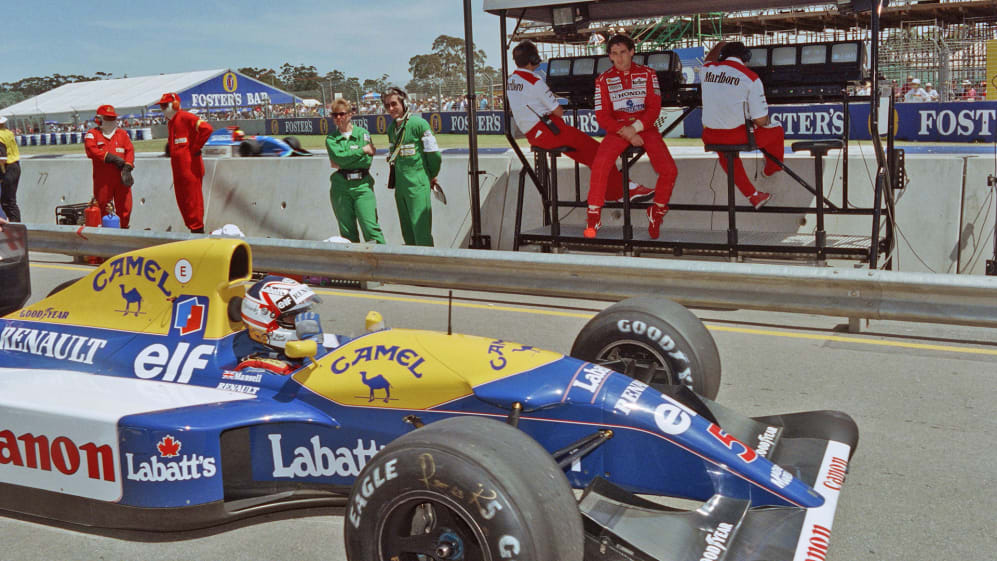 3. Narrow cars and grooved tyres help McLaren put Williams in the shade – 1998
The 1998 season saw big changes in Formula 1, with cars' widths reduced for the first time since the 1970s, while grooved tyres, with contact patches reduced by 12% compared to the 1997 slicks, were introduced. Both of those changes were intended to reduce cars' cornering speeds.
McLaren, meanwhile, had been busy rebuilding since getting knocked off their perch by Williams, signing Mercedes as an engine partner for 1995 and enticing Adrian Newey – the man who'd helped end McLaren's F1 reign in 1992 – away from Williams for 1997.
As we've seen, Newey's design genius had played an essential part in Williams' constructor triumphs in 1992, 1993, 1994, 1996 and 1997. And his move to McLaren showed he still had the magic touch, with his first car, 1998's MP4-13, giving McLaren that year's drivers' and constructors' titles.
LISTEN: Mika Hakkinen on Schumacher, Senna and recovery from injury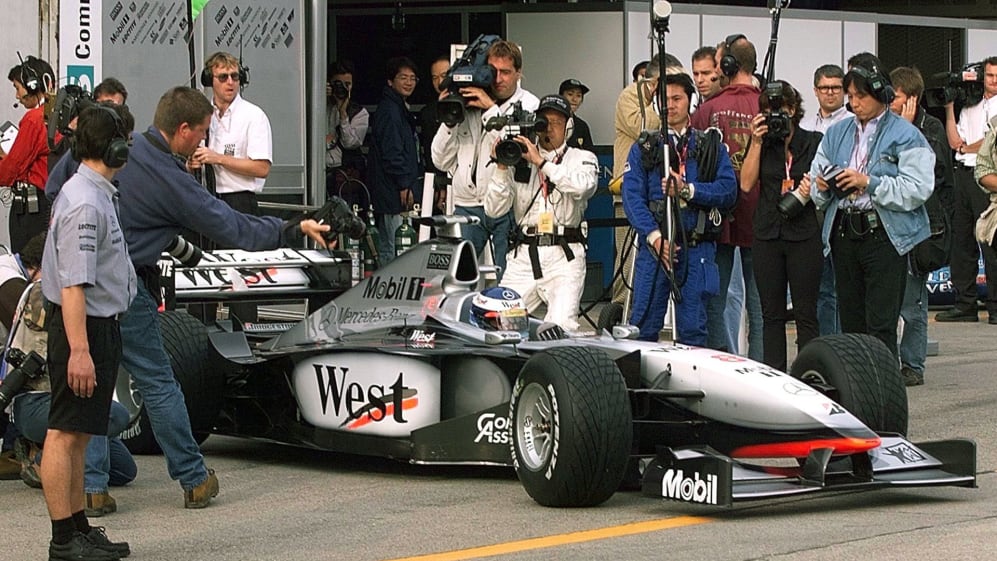 Key to the car's success had been Newey's decision to elongate the MP4-13's wheelbase to counteract the effects of the 1998 cars' narrower tracks – many of McLaren's rivals opting instead to shorten cars to maintain their previous length-to-width ratios – while work from engine guru Mario Illien helped lower the centre of gravity of the Mercedes V10.
It was all enough to give McLaren nine out of 16 wins that year, as Mika Hakkinen claimed his first title win.
Over at Williams, meanwhile, the team's garish red FW20 heralded in their first winless season since 1988, Williams having suffered the dual loss of both Newey and engine partner Renault, after the French firm had bowed out of F1 at the end of 1997.
WATCH: Outqualifying Senna and THAT Spa overtake – 10 moments of Hakkinen brilliance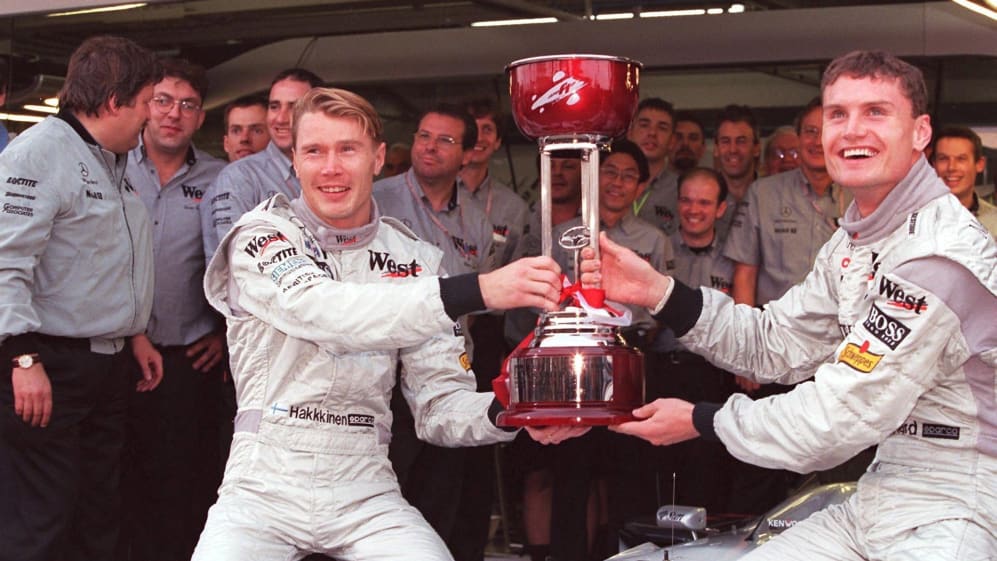 4. Alonso and Renault call time on Ferrari's reign – 2005
After five consecutive Michael Schumacher drivers' titles – and six straight Ferrari constructors' championships – Fernando Alonso and Renault heralded a massive sea-change in 2005, using the team's wieldy R25 car for the job.
Similar to the rule tweaks for 2021, in 2005 changes to the aerodynamic regulations had been brought in to make ground effect less efficient, with the noses of the cars raised and changes to the diffuser to reduce downforce levels further. On top of that, mid-race tyre changes had been banned, handing an advantage to the runners of the more durable Michelin runners – including Renault – compared to the three Bridgestone teams, Ferrari, Jordan and Minardi.
READ MORE: How the Renault R25 finally ended Ferrari's dominance and delivered Alonso's first title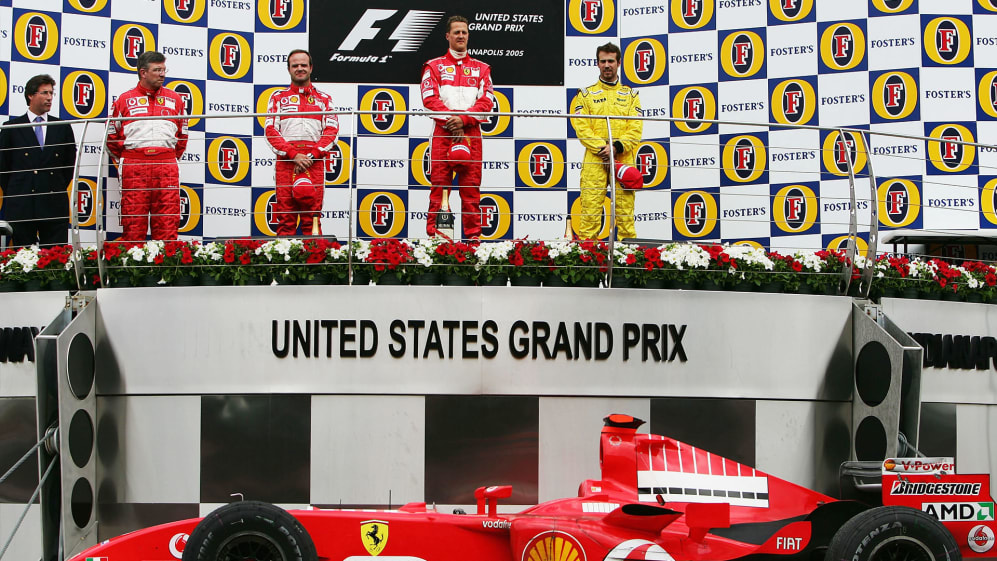 5. Mercedes nail the V6 turbo-hybrid rule change to topple Red Bull – 2014
In the six seasons since their initiation in 2005, Red Bull had grown from being F1's good time team to a bunch of serious contenders, culminating in theirs and Sebastian Vettel's first title in 2010. From there, Vettel and Red Bull went on a rampage.
With Adrian Newey (yep, him again) helping the team to stay ahead of the regulation curve, and providing Vettel with cars perfectly suited to his rear stability-dependent technique, the team took every drivers' and constructors' championship between 2010 and 2013. The pairing seemed unstoppable.
That was until the dawn of the 2014 season, and the advent of the V6 turbo-hybrid cars. Straight away, it became clear that Red Bull's RB10 was struggling to meet the cooling requirements demanded by Renault for their V6 unit. At Mercedes, however, they'd aced it, with Andy Cowell's masterful PU106A Hybrid power unit proving to be head and shoulders above the opposition.
LISTEN: Andy Cowell on what convinced him about leaving Mercedes – and why he's undecided on what to do next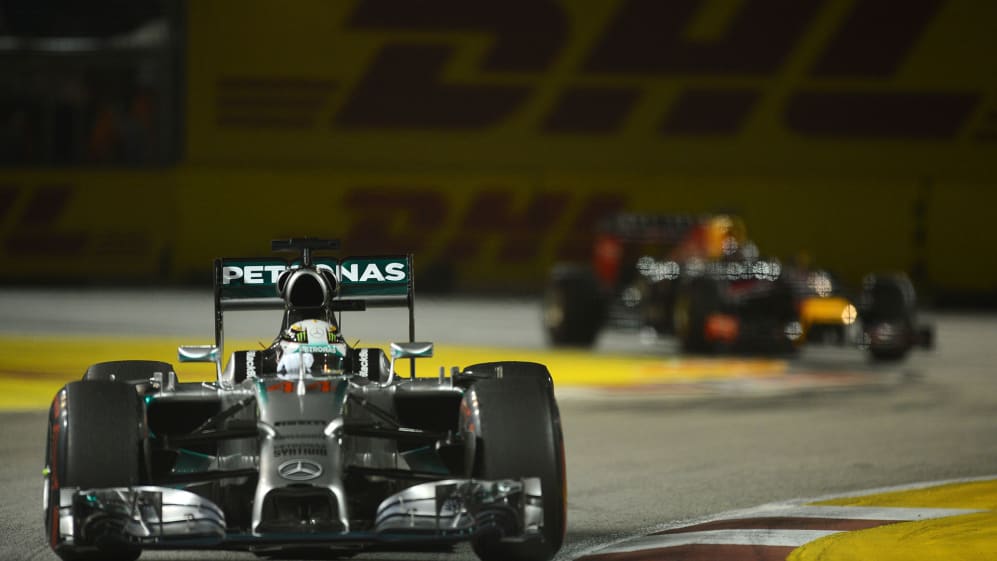 Married to Mercedes' W05 chassis, the car was pretty much unstoppable, winning 16 out of 19 races – Red Bull's new signing Daniel Ricciardo, rather than Sebastian Vettel, winning the other three – to give Mercedes their first of seven straight drivers' and constructors' titles, as Lewis Hamilton triumphed that year over Nico Rosberg.
Which brings us up to the present day, and begs the obvious question: can anybody stop Mercedes' awesome run in 2021?