Feature
More than 20 operations, months of rehab, and lots of dedication – Correa's incredible journey back to racing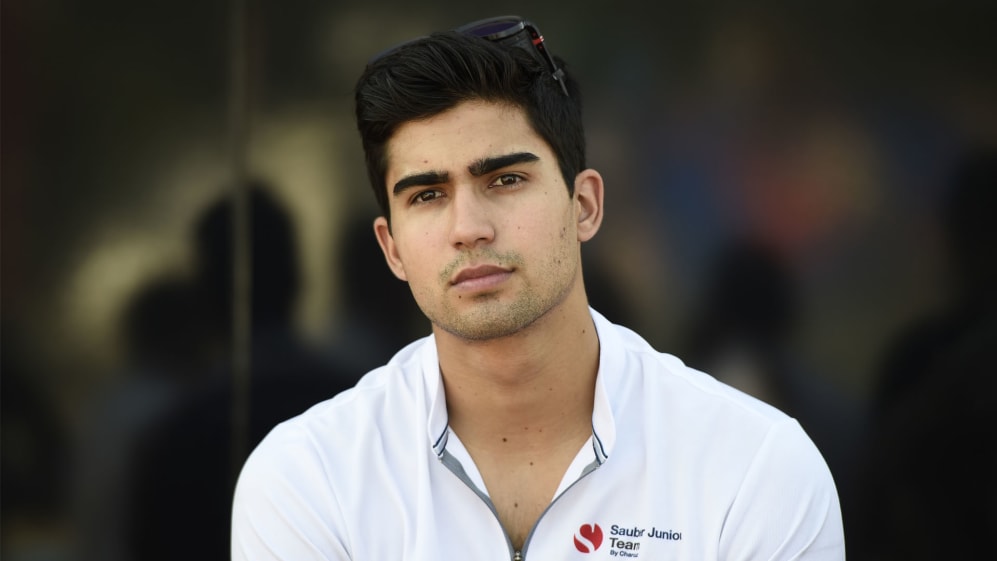 Juan Manuel Correa's voice has a notable spring to it. Just 16 months have passed since he last set foot in a race car, but the Ecuadorian-American now stands on the brink of making an inspirational return with ART Grand Prix in Formula 3.
The last time he was behind the wheel on a race track was August 31st, 2019, when he lined up on the grid for the Charouz team at Spa-Francorchamps for the Formula 2 Feature Race. It was on the second lap when he was involved in a shocking crash that tragically claimed the life of his fellow racer Anthoine Hubert.
Correa himself was badly hurt too, spending two weeks in a coma, and suffering severe injuries to his lungs, spine, and legs. Once he was out of immediate danger, he underwent a series of surgeries and then began an intense rehabilitation programme back home in the United States as he focused on one day returning to racing – a return that is now, amazingly, within reach.
How's his recovery going?
Having recently returned to Europe, Correa has based himself in Barcelona and is stepping up his rehabilitation and beginning his training programme for the 2021 campaign. He's now less than a month away from his first F3 test.
READ MORE: Juan Manuel Correa to make sensational racing return in F3 after recovering from Spa crash injuries
"Everything has been dedicated to trying to get back into a race car," said Correa. "The whole thing is an adventure, but I am feeling pretty good about it. I spent 14 months living with a metal frame on my right leg, but that has now been taken off, which was a huge, huge step. I then had a metal rod inserted inside the bone, which was really the only way for me to be ready so soon.
Oops! Error retrieving Twitter post
"Now, I am pretty free to put weight on the leg and I can basically do whatever I want, as long as the pain allows it. Then, it has just been a lot of hard rehab now. I am walking a bit already without any help, I am also walking quite big distances with the help of a crutch, so I am slowly regaining a sort of normal life."
It's Correa's single-mindedness that has gotten him to this point so soon. Walking back into the paddock and clambering into a car once more is the only motivation he's needed.
WATCH: Drivers honour the memory of Anthoine Hubert at Spa
Why Formula 3 and why ART?
Initially looking at a return to F2, Correa's eagerness to get back to racing has not clouded his judgement. He's happy to play the long game and is realistic in what he can expect from himself.
"There are a few reasons why I went with F3 in the end," he explains. "Number one, because of the length of the season: it starts a bit later and finishes earlier and that gives me more of a buffer in case I need any other procedures.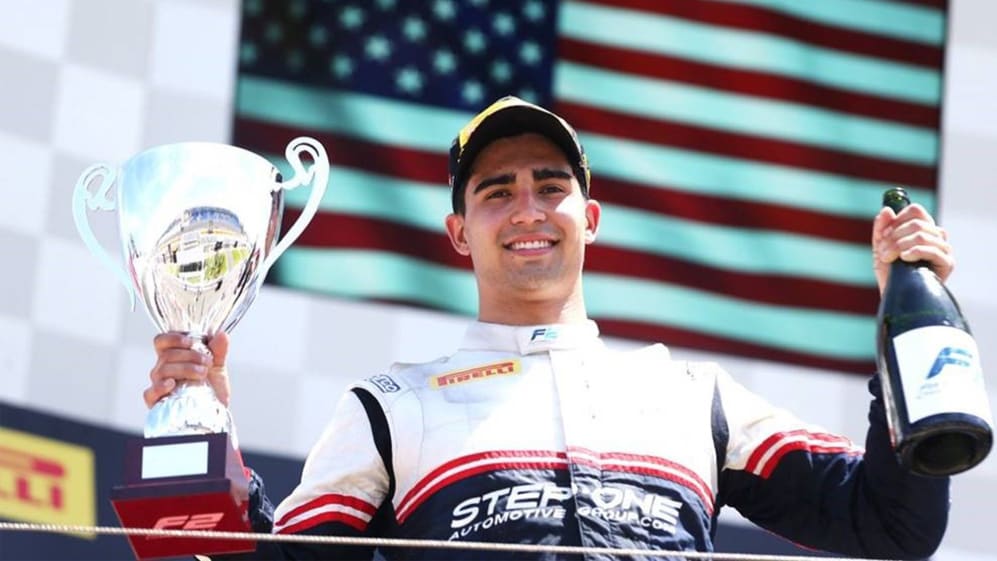 "Secondly, because of the teams in F2. To get a top seat was virtually impossible for me, whereas in F3 I had this amazing opportunity with ART."
Correa has flirted with ART in the past. His relationship with Team Principal Sebastien Phillipe stretches back to before his injuries, while he also knows team owner Frederic Vasseur through his connections with the Alfa Romeo Formula 1 team.
"They weren't the only team who I contacted to return to racing, but they were definitely the ones who believed in me the most," he said. "Well, Seb thought I was crazy at first! He thought I meant 2022 and he laughed when I replied 'no, no, no… this year.' But he took the time to meet with me and let me explain why it was possible. He believes in me and that means the world to me.
"I need to approach it with an open mind, which I always did even before the accident, but even more so now. There are a lot of unknowns and I have to be patient with myself. The team will have to be patient with me as well and they know that - we are in this adventure together now."
What are the next steps?
The deal might be done and the ink now dry, but Correa is under no illusions as to just how much work remains. As well as the recovery and rehabilitation from his injuries, he still needs to fit in a full pre-season training programme.
Social media doesn't always tell the full story when it comes to a driver's life, but Correa's is pretty accurate. The 21-year-old has spent almost the entirety of his time training and it's evident from the footage he posts online.
He knows that so many unknowns remain and admits he isn't sure how he will react mentally when he sets foot into the car once again. It's that type of realism which will put him a step ahead, and it's driven him to leave no stone unturned.
"In a way, it feels kind of surreal still because of everything that has been going on," he continued. "Driving always felt like something that was so far away, but now we are here. I honestly think that I am pretty ready for it. I know my own body very well by now and I know what my legs can do. I am pretty confident that it will not be an issue at all to drive a race car.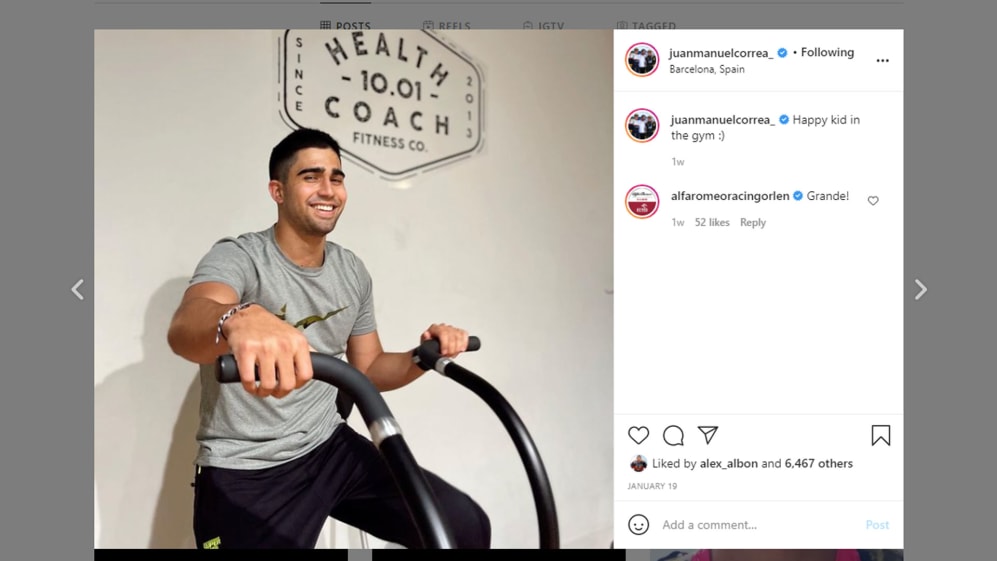 "There is still some work to do physically, although I have kept up with that as much as I could do in the wheelchair. I was very dedicated and always thinking of this moment. I didn't allow myself to just sit on the couch all day or leave it all until the last minute.
"Then there is the mental aspect, which we are working on too. We are working on the things that we can work on, both physiological and cognitive, including my reactions and everything like that. There is a big unknown though because I do not know what it will feel like to drive again after what happened and after such a long time."
READ MORE: Mercedes announce F3 racer Frederik Vesti as latest recruit for junior driver programme
More than anything, he just misses the adrenaline rush.
"I think the pure feeling of going fast," he continued. "That adrenaline rush is something that I have been missing this past year and a half, yeah.
"I also miss - as I have said in previous interviews - the lifestyle. I miss the pressure building up before the season and everything that goes with it. I feel that I am back doing what I love."