Video
MUST-SEE: Verstappen drives Honda's 1965 F1 car
Ahead of what's set to be a busy weekend at Red Bull power unit supplier Honda's home race at Suzuka, Max Verstappen took a trip back through the Japanese firm's heritage, getting behind the wheel of a 1965 Honda RA272.
The tiny, white 1.5-litre, V12-engined machine was Honda's second-ever Formula 1 car, piloted in the 1965 season by Richie Ginther and Ronnie Bucknum, Ginther using it to claim victory in that year's Mexican Grand Prix.
READ MORE: Yamamoto apologised to Gasly for taking his Toro Rosso for Japan FP1
Verstappen tried out the car around Honda's Tochigi Proving Ground, before switching into a 2011-spec Red Bull RB7 for a few laps around the test track's oval, with former Jordan and BAR F1 racer Takuma Sato in hot pursuit in the RA272.
I don't think I would race the RA272 myself – I'm very happy that I was born a bit later!
"It was very cool to get to experience this car," said Verstappen. "I think the oldest race car I've driven before today was from about 2008. It's quite different, but I really enjoyed it.
"The pure emotion from the engine and the car itself was incredible. I didn't even fit properly in the car, but it was an amazing experience for sure. I'm very happy that I was born a bit later! But of course I'm really grateful to be able to experience it. I don't think I would race it myself, and if you look back 50 years the evolution is insane."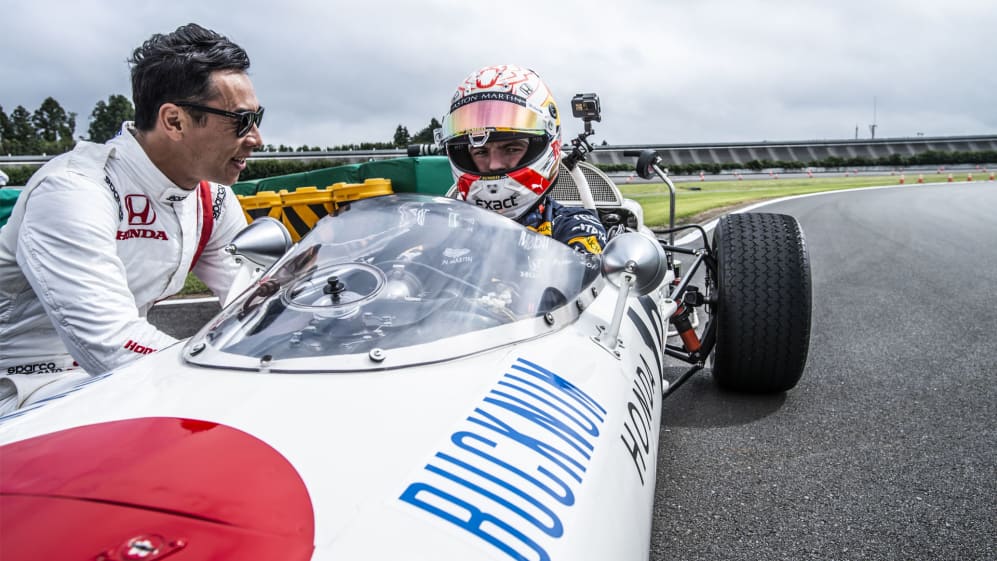 After his run, Verstappen admitted that he'd felt more at home in the RB7 – not least because of the modern car's creature comforts...
"The main difference in the RB7 was that I had seatbelts!" he said. "In the other one I didn't, so it felt a bit odd. With the RA272, I had to shift gears with a foot clutch, which I haven't done in quite some time. It's a different feeling but both felt good."
Verstappen will now switch his attention to the weekend ahead in Suzuka where, having been on the Japanese Grand Prix podium for the past three years, he'll hope to reach the top step at a circuit built by Honda themselves as a test track back in 1962.
FORM GUIDE: The favourites for pole, points and victory in Japan