Feature
FORM GUIDE: The favourites for pole, points and victory in Japan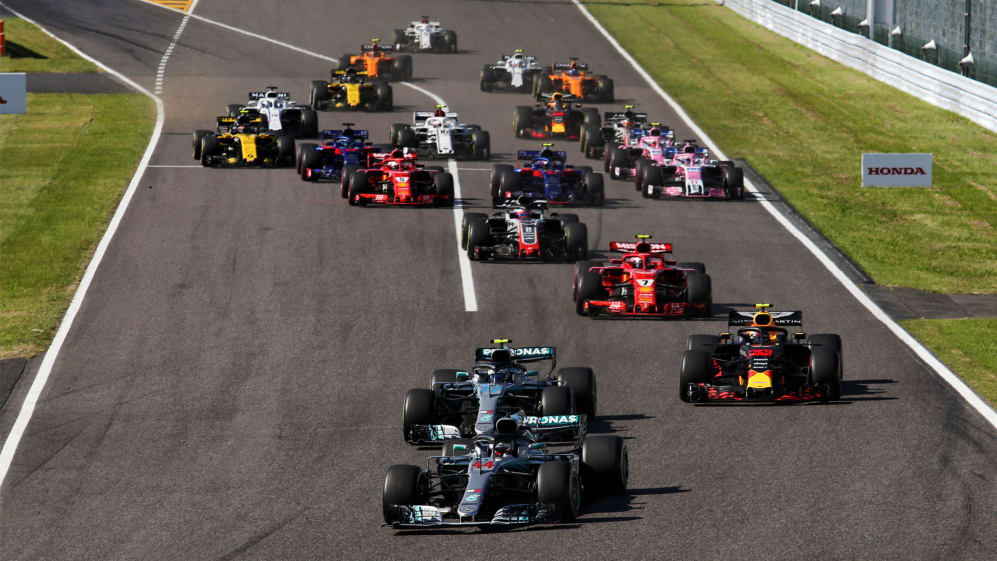 Ahead of the Japanese Grand Prix, we pick the drivers we expect to do the business this weekend in Suzuka – assuming Typhoon Hagibis doesn't throw a spanner into the works, that is…
Who's the top tip for pole?
Form-wise, there's a few interesting angles at play here. It took Lewis Hamilton until 2017 to record his first Suzuka pole position – but he's now done so at the last two Japanese Grands Prix in a row.
Sebastian Vettel, on the other hand, has four poles to his name here, the most of any driver on the current grid. But – and to paraphrase Sir Mixalot, it's a big 'but' – those poles were taken on the bounce with Red Bull from 2009 to 2012, with Vettel only having troubled the front row at Suzuka twice since, at what he calls his favourite circuit of the season.
QUIZ: Put your Japanese GP knowledge to the test
Then there's the unknown factor of his team mate Charles Leclerc, pole-winner at the last four races but with only one Japanese Grand Prix start to his name. He fluffed his lines last year in qualifying for Sauber, making a mistake at Spoon Curve and costing himself a place in Q3. But Leclerc is showing that he rarely makes the same error twice, so expect him in the mix, in what's likely to be a battle between the Ferraris and Mercedes.
With increased levels of downforce this year, there's good chance we'll witness F1's first 150mph lap at Suzuka in qualifying... if it's dry
Why just those two teams? Well, Red Bull haven't made a front-row appearance in Suzuka since the start of the turbo-hybrid era – so don't bet the farm on a Max Verstappen or Alex Albon pole this weekend.
Either way, with increased levels of downforce this year, there's a good chance we'll witness F1's first 150mph lap at Suzuka in qualifying if it's dry – which would be a 1m 26.599s lap (Hamilton's pole last year was a 1m 27.760s, and that on a circuit that wasn't bone dry).
FAN VIEW: Championship leader Lewis Hamilton has been picked by more than half of F1 Play gamers to win the Japanese Grand Prix. Charles Leclerc is next up, chosen by 29% of entrants.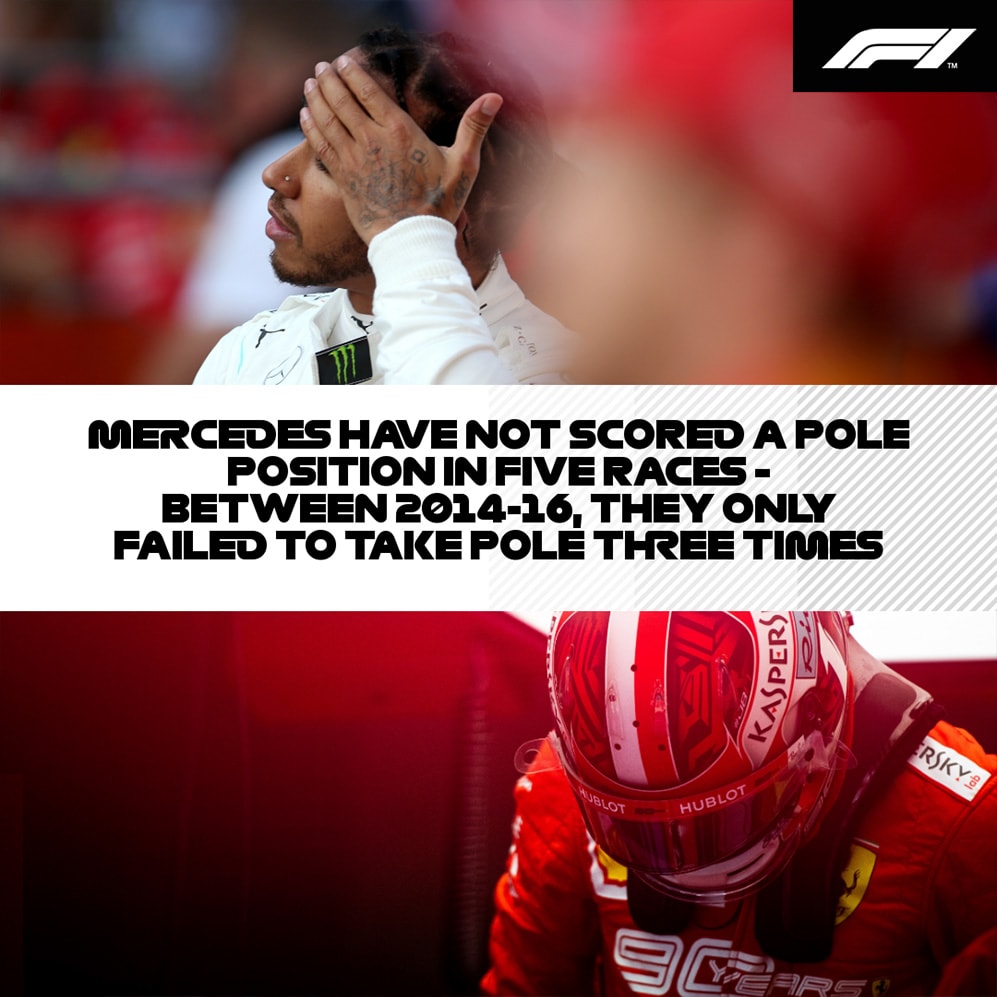 Who's looking good for the win?
Much like the run-up to the Singapore Grand Prix, Vettel and Hamilton once again find themselves tied on four wins apiece at Suzuka. The patterns for their wins are remarkably similar too, both winning four times in five consecutive years, Vettel in 2009-10 and 2012-13, and Hamilton in 2014-15 and 2017-18.
What, though, does that mean for this weekend? Well, Mercedes have ruled supreme in Suzuka ever since the dawn of the turbo-hybrid era, winning every race since 2014 – four of those with Hamilton. But it won't have escaped their attention that Ferrari have recently undone a similar turbo-hybrid dominance in Monza, and might have repeated the trick in Sochi had the cards fallen differently.
Only twice since 1991 has the Japanese Grand Prix been won by a driver not starting on the front row
With Ferrari having also won three of the past four races, it seems the Scuderia may now have the package to beat – likely making Vettel or Leclerc the narrow favourites for the win this weekend, in what would be Ferrari's first victory in Japan since Michael Schumacher's in 2004!
In race trim, however, the Red Bulls seem to be a much better proposition than in qualifying. Couple that to the fact that Verstappen has finished the last three Japanese Grands Prix on the podium, and we could well have a proper three-way team fight for victory this weekend – although it's worth noting that only twice since 1991 has the Japanese Grand Prix been won by a driver not starting on the front row…
FAN VIEW: Behind Hamilton and Leclerc, Singapore Grand Prix winner Sebastian Vettel is the most popular selection among F1 Play gamers. 47% pick the Ferrari driver to be among the top three finishers this weekend.
Who's a podium outsider?
Let's call this one for Valtteri Bottas and Alex Albon. Bottas has now not won a race for over five months – not since the Azerbaijan Grand Prix in April. And while team mate Hamilton has clocked up two wins in two years at Suzuka, Bottas has only managed a fourth and a second in the same period, finishing over 12 seconds adrift of Hamilton last year.
Albon, meanwhile, has driven at Suzuka before... but only on the kart track here. So as he continues his quest to get up to speed with the Red Bull RB15, a first F1 podium would be a worthy goal for the Thai driver this weekend, around a track as idiosyncratic as Suzuka.
FAN VIEW: Rain could well be a feature of this weekend at Suzuka, and three-quarters of F1 Play entrants predict a Safety Car will be deployed at some point during Sunday's race.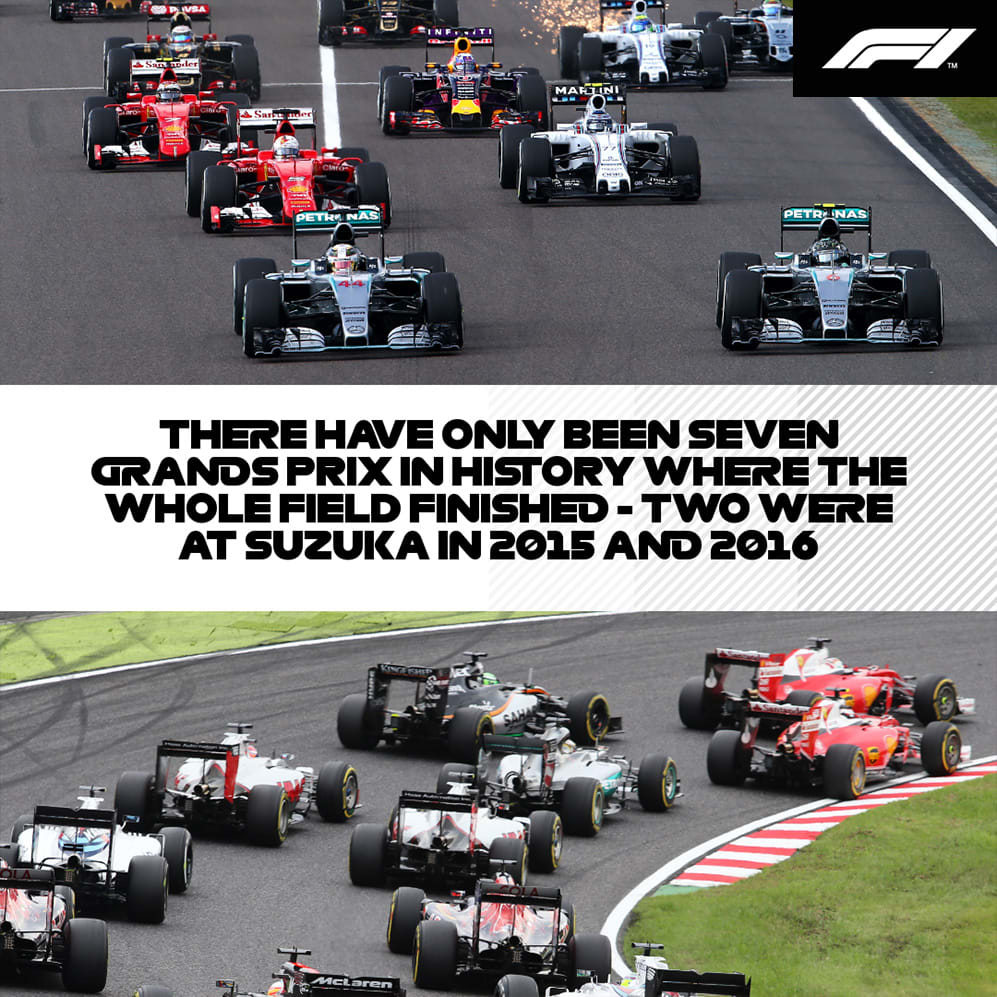 Who'll hoover up any points on offer?
Kimi Raikkonen's last four races have been a bit of a disaster, the Iceman having now failed to score a point since Hungary in early August. But the Kimster did produce one of the finest F1 drives of this century when he surged from 17th on the grid to win the 2005 race (one of those two non front-row start wins we mentioned earlier…). So Suzuka would be as good a place as any for Raikkonen to get his season back on the rails.
READ MORE: How Kimi's 2019 F1 campaign went off track
Renault will be trying out new front and chassis wings this weekend, meanwhile, to try and get up to the downforce levels of rivals McLaren. And the good news for the Regie is that they've got a pair of drivers with decent records around Suzuka, Daniel Ricciardo having finished third in 2017, while every time Nico Hulkenberg has finished a Grand Prix here, he's done so in eighth place or higher. That kind of form will be handy, considering the German is targeting "big points" this weekend.
On paper, McLaren may have a harder time of it, given that Carlos Sainz has only taken two points in four years at Suzuka, while Lando Norris only has his FP1 experience from last year to fall back on. Having firmly re-established their credentials as 'best of the rest' in Singapore and Russia, however, there are surely points up for grabs for the Woking gang this weekend.
READ MORE: Renault to trial new front wing in Suzuka as they target 'big points'
Elsewhere, Romain Grosjean has mixed memories of Suzuka, having crashed into Mark Webber on the first lap of the 2012 race – earning his 'First-Lap Nutcase' sobriquet – before redeeming himself with a superb drive to third for Lotus the following year. But the Haas team have a solid record here, Grosjean and Kevin Magnussen taking double points in 2017, while Grosjean finished a strong eighth in 2018. So if their 'hybrid' Melbourne/Hockenheim car continues to show promise, it could be a good weekend for the American squad.
And finally, a word for that wily fox Sergio Perez, who's finished the past three Japanese Grands Prix in seventh place. Currently on a superb run of form post the summer break, don't be surprised to see the Mexican somewhere in the points come the end of the weekend.
FAN VIEW: Carlos Sainz's solid run to sixth at the Russian Grand Prix has enthused F1 Play gamers. Nearly half tip the McLaren man to win his group ahead of team mate Lando Norris, the two Renaults, Kimi Raikkonen's Alfa Romeo, Pierre Gasly's Toro Rosso and the Racing Point of Sergio Perez.