'My dad laughed at me' – Verstappen explains why he won't use head padding at high g-force Istanbul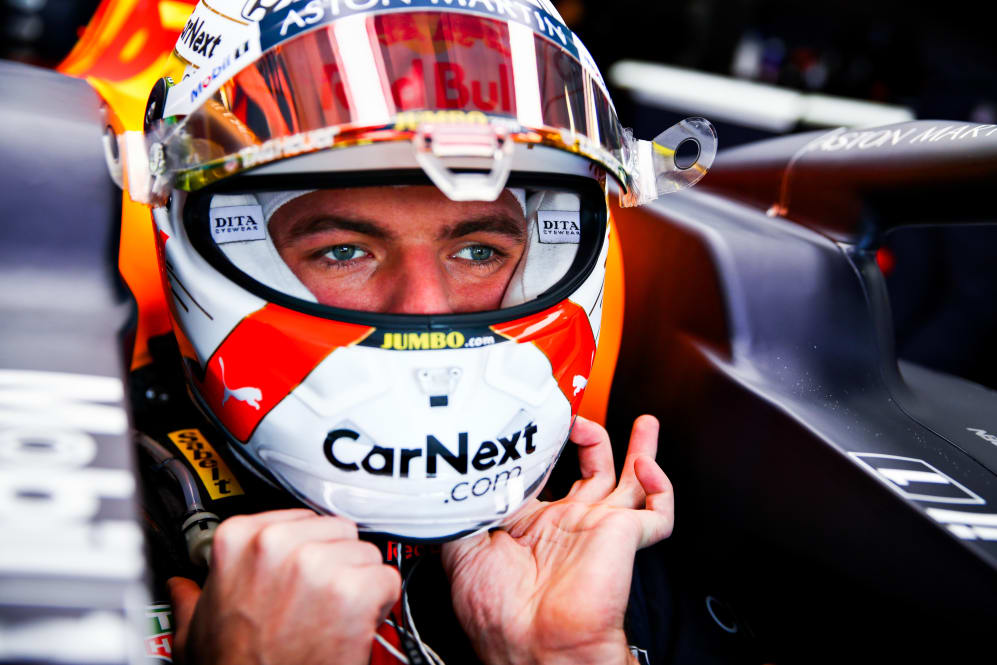 The drivers are preparing themselves for a high g-force weekend at Istanbul Park, a track featuring the high speed Turn 8 left-hander, where drivers will be subjected to extreme forces for a number of seconds. But according to Red Bull's Max Verstappen, a formative experience in his junior formula days means that he, for one, won't be resorting to using head padding to help out his neck over the weekend.
Formula 1 arrives back at the Istanbul Park track for the first time since 2011. And although Verstappen has yet to drive the circuit, he revealed that it had been one of his favourite tracks growing up.
WATCH: Red Bull and AlphaTauri celebrate F1's return to Turkey with stunning Istanbul demo run
"It looks very interesting," said Verstappen. "I remember playing this a lot on the F1 game back in the day, because I thought it was always a very cool track, so I'm looking forward to driving here myself. I think especially like Turn 8, probably it's going to be flat anyway, but you have the g-forces on your body for such a long time, and that's quite cool."
Quite cool indeed. But with g-forces having peaked at around 5G going through Turn 8 when Formula 1 last raced here, talk has turned to whether the drivers would be using padding to support their heads, with even higher g-forces expected this weekend – something that, according to Verstappen, was anathema to him.
"I remember my very first F3 test I did, after one day I couldn't hold my neck straight and then I had to put the padding in," said Verstappen in the pre-race press conference. "My dad was laughing at me because I was using that, and since that day, I refuse to put padding next to my head. I'd prefer that my head falls off then I'm running with padding! So it will be the same also this weekend."
READ MORE: Istanbul's 'amazing' Turn 8 will be flat-out in 2020, predicts three-time Turkish GP winner Massa
Sat next to him meanwhile, Verstappen's team mate Alex Albon, said he would go in a different direction to the Dutchman this weekend...
"I'd prefer that my head doesn't fall off," he told the media.
Meanwhile, the Mercedes duo of Lewis Hamilton and Valtteri Bottas also confirmed that neither of them would use head padding around Istanbul Park, as the pair get set for what could be a title showdown this weekend.