New long-term contract for 'Prost-like' Ocon was no-brainer, says Alpine CEO Rossi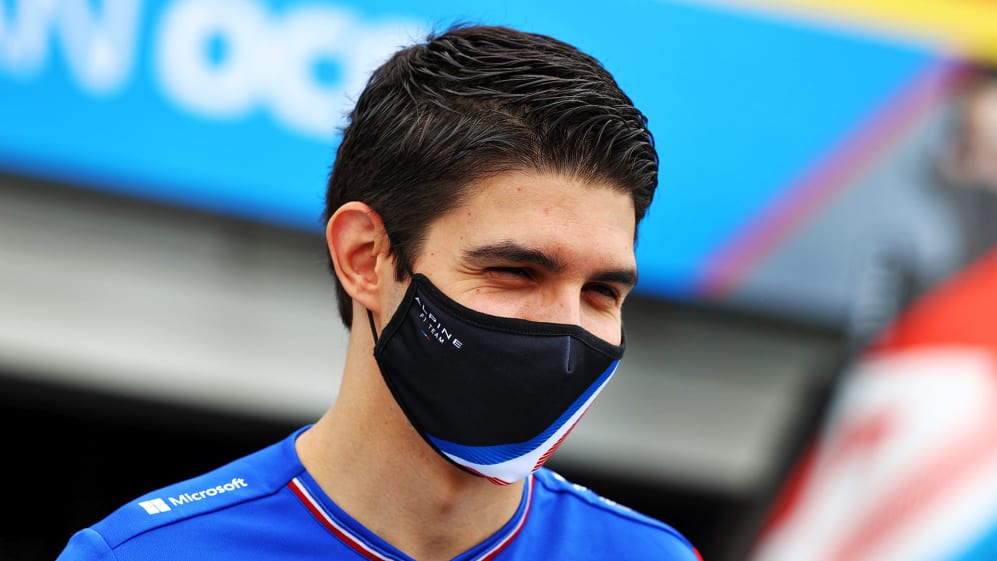 Esteban Ocon arrived at the French Grand Prix with a spring in his step after signing a contract with Alpine that will keep him at the squad until 2024. And Alpine CEO Laurent Rossi explained why issuing the young French driver with such a long contract had been a "no-brainer" decision for him.
It was announced in the build-up to the French Grand Prix that Ocon had signed a three-year contract extension with Alpine, that will see him and Alpine tackle Formula 1's new regulations together from next year onwards. And speaking at Paul Ricard, Rossi explained what had impressed him about Ocon, and why he'd been moved to tie down the Frenchman's future relatively early in the season.
READ MORE: Ocon says new Alpine deal is 'weight off the shoulders' – and explains impact on Mercedes ties
"He's a great fine-tuner... he reminds me a lot of Alain [Prost]," said Rossi. "He's very good at extracting the maximum out of the car and it shows, he's constantly proving it. He's damned fast too, you give him any car he's fast, he shows it every quali.
"Esteban is arguably a top-10 driver minimum, so we don't make a big mistake here. For me, it was a no-brainer. It's part of a long journey and Esteban fits into that mould quite well."
Asked later whether he felt Ocon was of the calibre of the likes of Max Verstappen and Charles Leclerc – who both signed long contracts keeping them at their Red Bull and Ferrari teams until 2023 and 2024 respectively – Rossi replied: "I see Esteban having that potential. He needs to fulfil it, but I see him having that potential.
"When he was younger he raced against [Verstappen and Leclerc] and consistently – I wouldn't say beat them all the time, but was competitive at the same level… So for me, yes, he has a lot of potential that we want to unpack and unfold at Alpine.
ANALYSIS: Why Alpine and Ocon have decided to stick together for the long-term
"It's [also] a three-year regulation period that opens up next year," Rossi added. "We've seen enough of Esteban, we know he's good. I don't want to be yet again looking for another driver after two years. The recent past shows that it never really turns out the right way. You have a good driver, you want to keep him, so I think it's good for us, good for him."
Muddying the waters of Ocon's commitment to Alpine, meanwhile, are his links to Mercedes, who still manage the French driver's career. But Rossi moved to shut down any notion that Mercedes could pull him out of Alpine if they ever needed a driver in the future.
DRIVER MARKET: With one French star's future secure, where does Gasly's future lie?
"There's no reference [to Mercedes in his contract]," said Rossi. "He's a Mercedes-managed driver, that's about it. He's constantly under their management, but there's no such clause for Mercedes... [pulling] him out of the team. He stays with us for the next three years."