Feature
ANALYSIS: Why Alpine and Ocon have decided to stick together for the long-term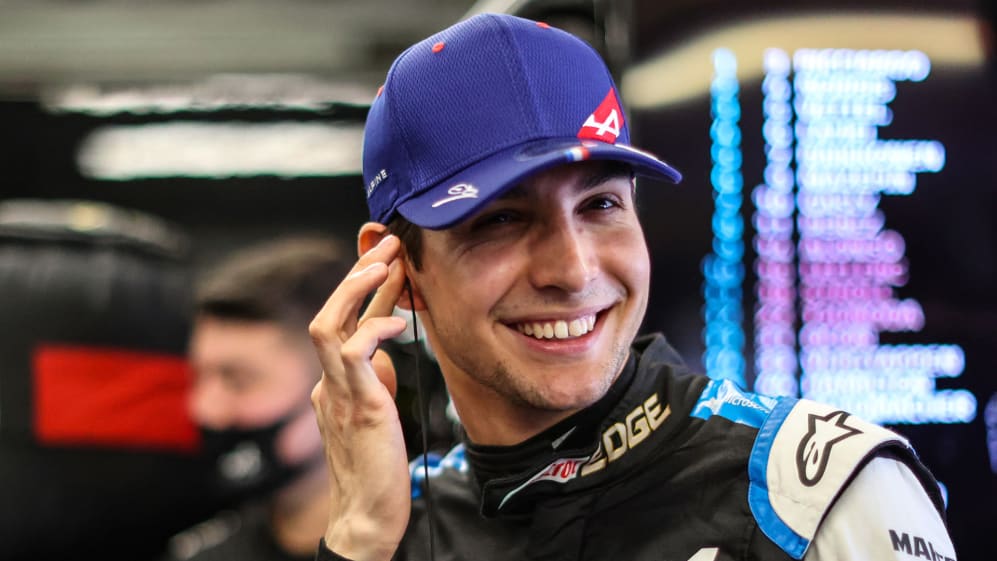 Another piece of the 2022 driver market puzzle has fallen into place with news that Esteban Ocon has signed a bumper contract extension that will keep him at Alpine until at least the end of the 2024 season. So why have team and driver chosen to stick together?
Ocon is getting the job done
Ocon was under pressure when Renault, now Alpine, brought double world champion Fernando Alonso back to Formula 1 for this season.
The Frenchman had a rocky start to life at Renault. He showed flashes of brilliance, but took time to shake off the rust after a year out of the sport – a situation not aided by a series of mechanical issues and a team mate in Daniel Ricciardo who was finally hitting his stride.
But he started to peak at the right time, scoring in the final three races of the season – a sparkling run of results that included a brilliant maiden podium in Bahrain. And since then, he has never looked back.
The Frenchman has continued that upward trajectory from the minute he turned a wheel in this year's A521 and not put a foot wrong since. Up until the last round in Baku, he remained unbeaten in the head-to-head with Alonso.
TREMAYNE: After a shaky start, Portugal proved Ocon, Alonso and Alpine are getting the hang of F1, 2021-style
After six races, he has been on average 0.25s quicker than the Spaniard, peaking with two top-six starts in Portugal and Spain respectively. He qualifies ninth on average, three places better than his more decorated team mate.
Alonso has openly admitted that he has struggled in qualifying but felt more comfortable in the races. In that metric, though, Ocon has performed favourably, too. In races they have both finished, the Frenchman has a 4-0 record.
He has scored four times in six races, compared to Alonso's record of three in six. Though he trails his team mate by one point in the drivers' championship, that comparison is skewed by Alonso taking sixth in Baku, in a race when Ocon retired after three laps with a mechanical issue, to improve his tally by 60%.
Alpine really rate Alonso and have been impressed at how quickly he's dusted off the rust on his return after a two-year hiatus. So the fact that Ocon has on average performed better was enough to convince them to take him off the market – and for the long term. In F1 terms, a three-year deal is huge.
READ MORE: Ocon calls P5 in Spain qualifying 'the confirmation Alpine needed' of improved pace
Ocon is super hungry to succeed and is developing into a driver who is increasingly able to avoid going into a downward spiral when things don't go his way and instead bounce back quicker. The team have been impressed at how he has settled in and grown in confidence.
Ocon is the kind of driver who can lead Alpine into the future, long after Alonso's fairytale return comes to an end. So given they had first option on re-signing him – and his current form and rate of development, Alpine moved to secure such a promising asset.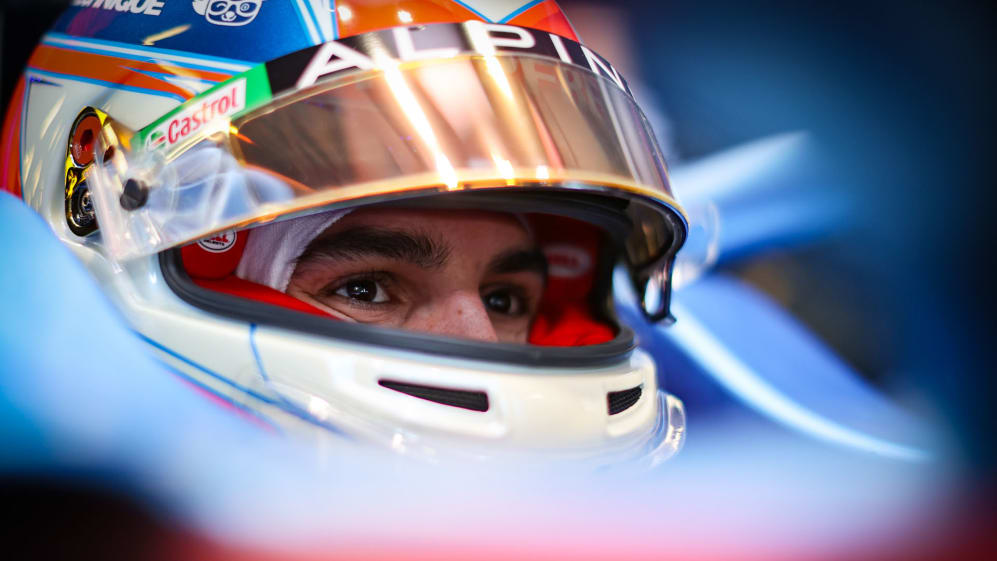 Playing the long game
In Monaco, I had separate conversations with two senior team personnel about the driver market, and Ocon came up each time.
Both said they believed it made sense not only for Alpine to keep Ocon on based on his impressive performances this year, but also that it was in the 24-year-old's interests to sign on the dotted line because it presented him with the chance to build a team around him in the way Lewis Hamilton has done at Mercedes, Max Verstappen at Red Bull and Michael Schumacher did at Ferrari.
ANALYSIS: Why Norris' new deal makes perfect sense for him and resurgent McLaren
A French driver at a French team is also a phenomenal proposition, particularly from a brand perspective.
Ocon has been managed by Mercedes since 2015, creating a potential avenue for him to secure a seat at the World Champions.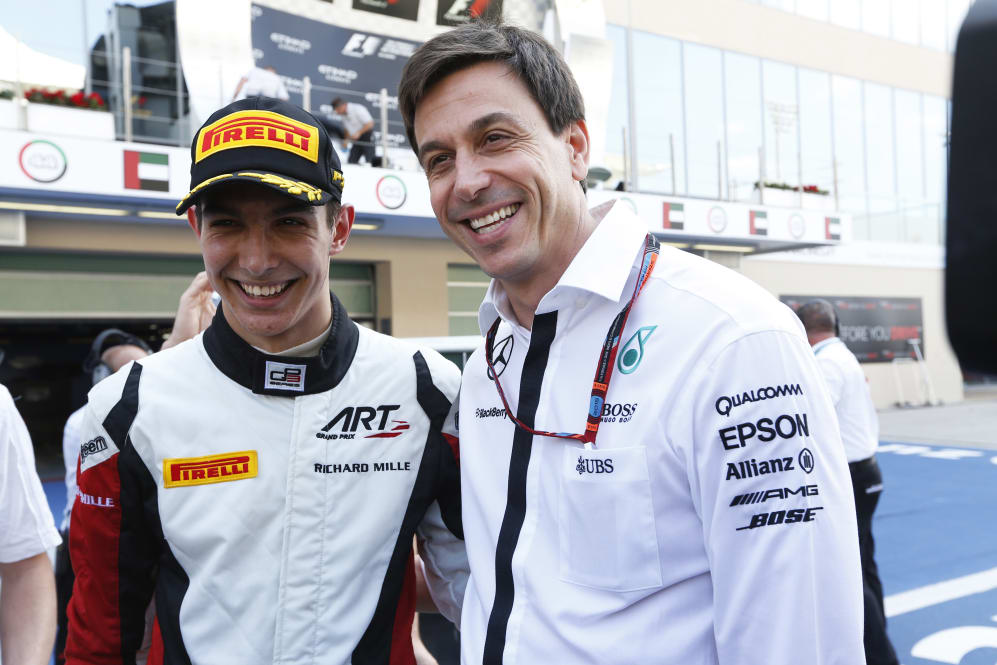 While every driver wants the best car, they appreciate that getting their hands on one isn't just about having talent but also getting several ducks in a row, much of which is often outside of their control.
Sure, there is at least one vacancy – maybe even two – at Mercedes next season, but he'd have to wait for Hamilton to decide on his future and the Silver Arrows to decide if they want to keep Valtteri Bottas.
DRIVER MARKET: Bottas expects to discuss Mercedes future 'in next month or so'
Even then, George Russell is in great shape to nab one of those seats, after his impressive performance standing in for Hamilton in Bahrain last year.
Wait too long and Ocon could be left out in the cold again. Having experienced that before, with a year on the sidelines in 2019, the Frenchman was in no mood to mess around.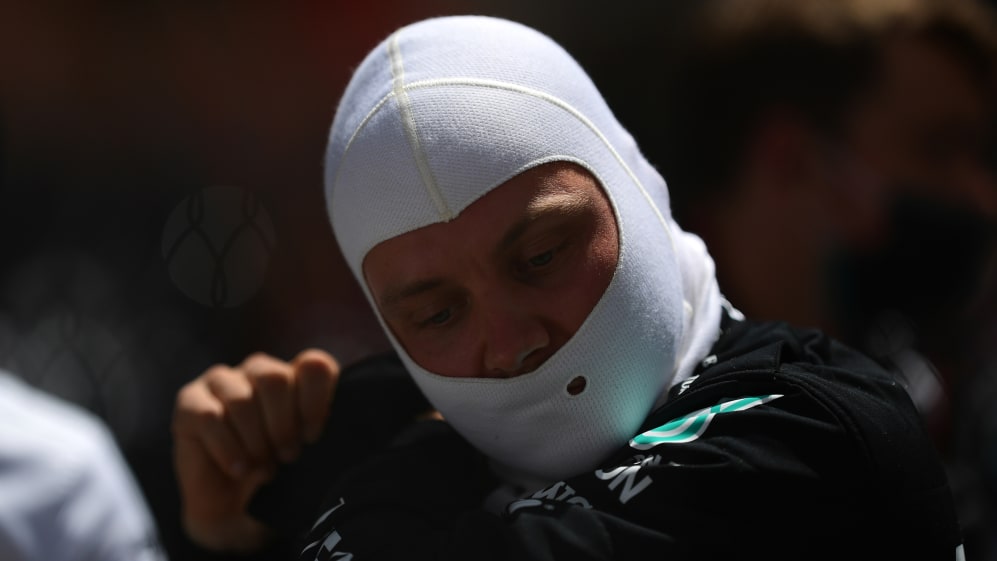 He knew that Alpine were supportive of him and rated him. And he has known many of the team's personnel for more than a decade, having first begun his association with Enstone in 2010 with Lotus and subsequently Renault. This is a place he feels he can grow and help shape.
READ MORE: Having Ocon as team mate helped me learn 'how younger generation are wired', says Ricciardo
Big opportunities like this are a golden ticket in F1 and don't come around too often. Ocon – and his management team – knew that and snapped it up.
At 24, he has a long career ahead of him. Putting proper roots down at Alpine and making the most of that stability – we've all seen how the likes of Ricciardo and Sebastian Vettel have struggled with transitioning to new teams – is a smart move at this stage of his career.