New McLaren boss Stella sets out expectations for the MCL60 and teases 'good developments in the pipeline'
McLaren are "optimistic" over their chances during the upcoming F1 season, according to new Team Principal Andrea Stella, as the squad look to reverse their slide down the constructors' standings and start moving towards the front of the grid again.
Stella takes on the primary leadership role at McLaren for 2023 following Andreas Seidl's move to Alfa Romeo, having previously held various operational and performance-based roles with the Woking team, which he joined from Ferrari in 2015.
FIRST LOOK: McLaren present vibrant-looking MCL60 to kick off 2023 anniversary year
The first car to race under Stella's direction will be the MCL60, which was launched to the world from the squad's headquarters on Monday afternoon, and has been named to mark 60 years since Bruce McLaren founded the operation.
With a rich history of title success behind them, McLaren head into the new campaign looking to turn their recent F1 fortunes around, having dropped from third to fourth position in 2021 and fourth to fifth in 2022.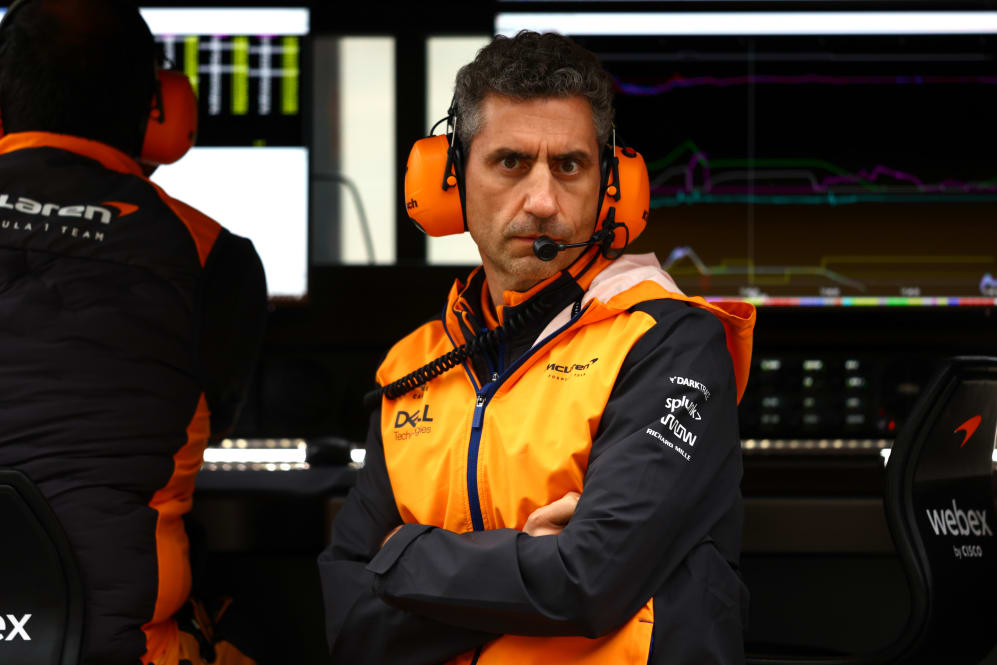 "Today is obviously a key milestone as we launch the new car. There is so much going on behind a Formula 1 car, so I would like to take this opportunity to thank the whole team," said Stella at the MCL60 presentation, as McLaren also work to introduce a new simulator and wind tunnel in the near future.
"The challenge [in 2023] is to keep improving as a team [and] move up towards the front of the grid. We can do it if we deliver the projects from an infrastructural point of view. We strengthened the team, and we also elevate the standards, as we say internally, and we get focused on performance."
GALLERY: Take a closer look at McLaren's new car and livery for the 2023 F1 season
As for what the MCL60 can deliver, he added: "In terms of performance expectations, we remain realistic for the short-term. We will see where we are in Bahrain at the test and at the first race. Independently of that, we have good developments in the pipeline, so we remain optimistic for the season ahead."
McLaren's new car will hit the track in the hands of Lando Norris and Oscar Piastri during the pre-season test Stella alluded to at the Bahrain International Circuit from February 23-25, followed by the opening round of the 2023 campaign a week later.