New recruit Sainz says data on new car is 'encouraging' as he prepares for Ferrari debut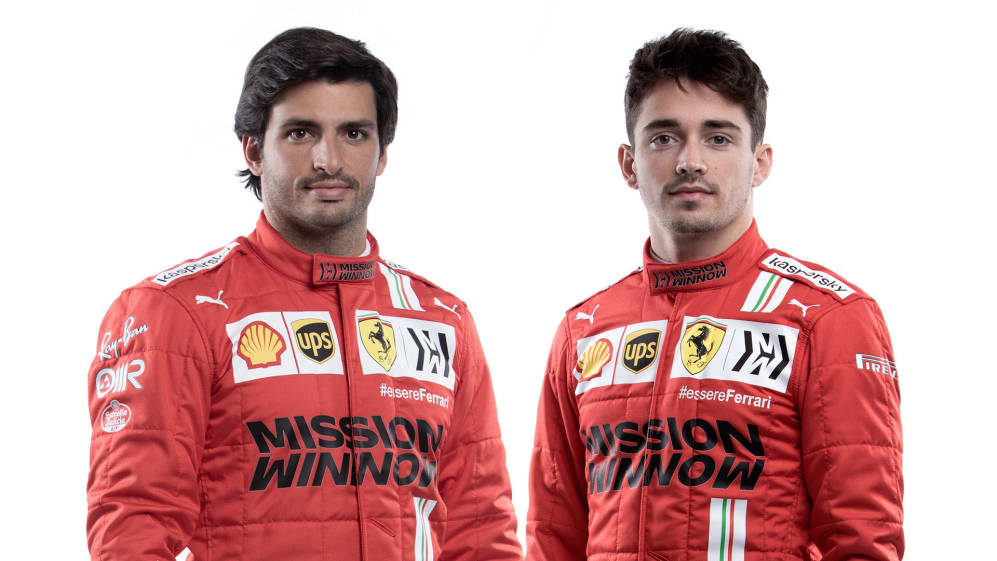 New Ferrari signing Carlos Sainz says the Scuderia need to be patient as they chase results this season after a difficult campaign in 2020 – but admits the data he has seen on the new car is "encouraging"...
Ferrari finished a disappointing sixth in the constructors' championship, failing to register a single victory and ending the year with just three podiums. This year, the regulations have remained largely stable, aside form sweeping changes to the floor area, which could make climbing back up the pecking order tricky.
READ MORE: 2020 disappointments 'cannot be repeated' says Binotto as Ferrari launch 2021 season
"That's the million-dollar question that no-one can answer right now," said Sainz about the chances of scoring a podium when speaking at Ferrari's season launch. "We will not know until we go to Bahrain – not the Bahrain test, more the Bahrain race.
"In testing nowadays, especially with the amount of fuel loads you can put in and engine modes, it will be very difficult to take any kind of conclusion. Obviously I have been following very closely the progress of the team in the last few months and I have been trying to give my support and help.
"There are some encouraging signs and encouraging data coming out, but at the same time we don't know what the others are doing. It's the same question every winter, do you know where the others are? You might be progressing but you don't know whether the others are progressing more or less. But I'm confident.
"We need to stay patient, see how it goes and also my main work this winter hasn't been that much focusing in development but also trying to adapt myself to the team and getting to know all the people in the team and get ready myself for race one and testing, which is also quite a difficult task."
READ MORE: Ferrari complete technical reorganisation ahead of 2021 season
He added: "Right now, it's an important moment where we are trying to recover together and bring Ferrari back to the top, so it requires a lot of team building.
"As soon as the results start showing, there's going to be a great momentum generated inside the team, and we're all going to feel even more excited about the future."
Ferrari's new SF21 car will break cover at a second launch event on Wednesday 10 March, with pre-season testing commencing two days later. Much of the F1 fraternity will remain in Bahrain, as the season begins at the same venue on March 28.