'No car is strong enough to survive those crashes' – Albon and Sargeant disappointed as Williams pair fail to finish in Japan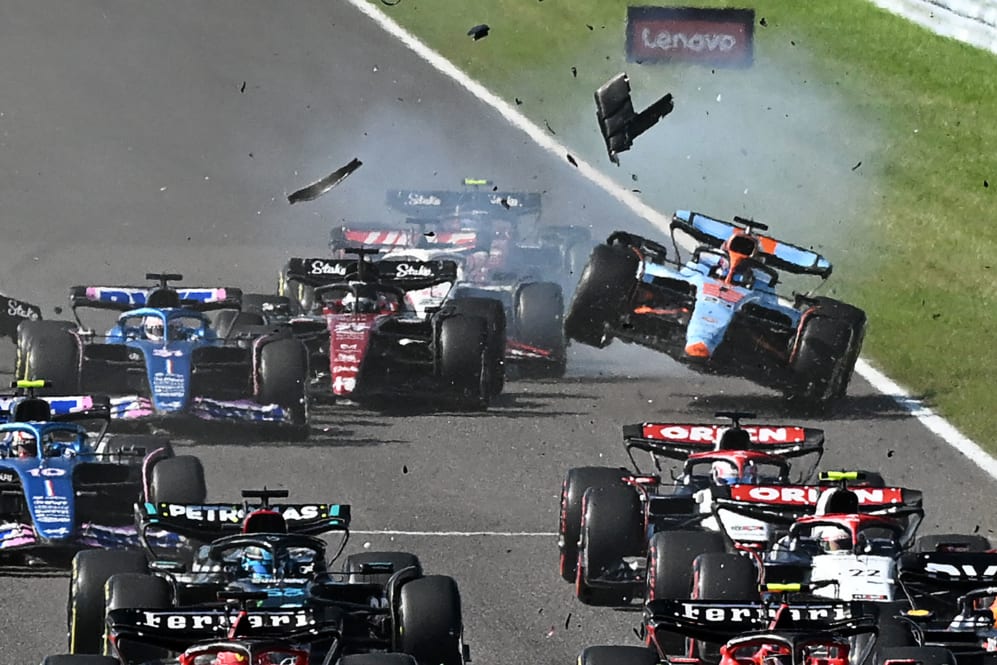 Sunday's Japanese Grand Prix was a disappointing one for Williams, who saw both cars retire with damage sustained in crashes with the Alfa Romeo of Valtteri Bottas. Alex Albon was involved in a three-car incident off the line, while Logan Sargeant tagged the Finn's car into a spin a handful of laps later.
With Sargeant starting from the pit lane following a heavy crash in qualifying, and with a ten-second time penalty to boot earned thanks to Williams opting to effectively build a third car for the American rookie, it always looked like Albon was the driver likely to make headway in the race.
But starting from P13, he found himself on the outside of a three-car sandwich, Esteban Ocon moving across on the approach to Turn 1, which sent Bottas wide and left Albon with nowhere to go. His car was lifted into the air by the contact with the Alfa, forcing an immediate pit stop for a new front wing.
TREMAYNE: Superb engineering, great driving and cohesive teamwork – How Red Bull charged to another F1 constructors' title
"No car is strong enough to survive those kinds of crashes," Albon said after his first DNF since Australia, and third of the season. "A bad start kind of triggered it, so we need to work on that, but then we were in the wrong position at the wrong time and I got squeezed. I had damage from Lap 1 and it was pretty much game over so it's a shame.
"We tried to carry on and see if the race would unfold and there were a lot of retirees, so we tried to stay out and see what would happen but, yeah, we were quite down on downforce. When I see Checo [Perez] DNF and seeing maybe, you know, a possible chance to try and stay ahead of one of the Alpines, yeah points were possible."
MONDAY MORNING DEBRIEF: Three different tyre strategies on show – but which was the quickest way to the flag in Japan?
With Sargeant on the back foot from the word go thanks to that pit lane start, he had managed to serve his time penalty under the Safety Car and had Bottas behind when the Safety Car came in at the start of the fifth lap. But the American locked up as Bottas tried a move around the outside, and clattered into the Alfa, sending him into a spin.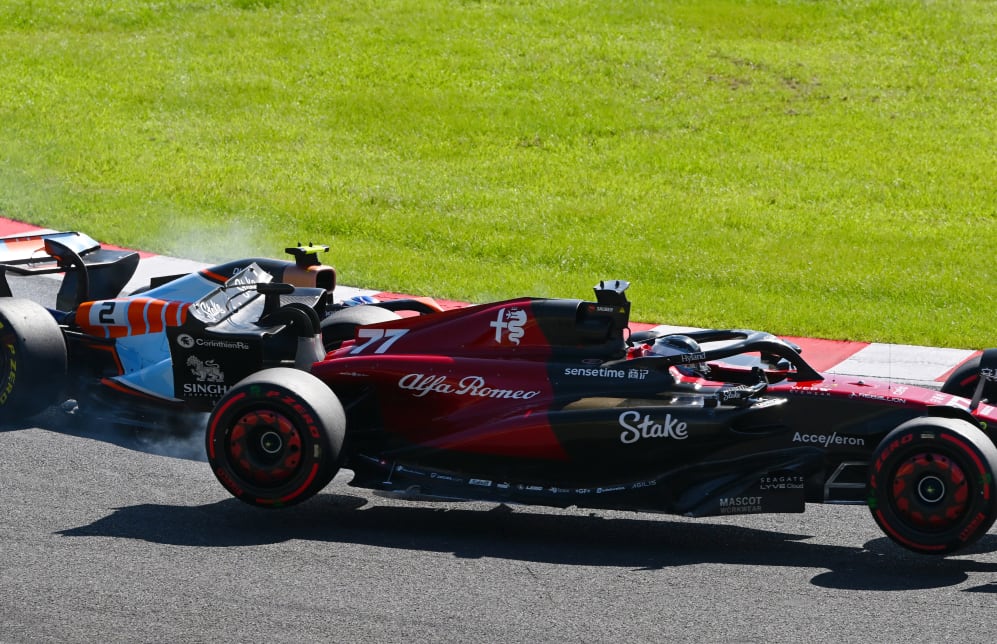 "For my side on the incident, I locked the second I touched the brakes, I'm not sure – he must not have seen that, I was never going to make the corner," Sargeant said. "I was surprised he didn't just cut underneath me. Yeah, it was just front locking from the second I hit the brake."
Sargeant conceded afterwards that it was "my fault" with the resultant damage enough to retire the car to leave Williams with their second double DNF of the season.
FACTS AND STATS: Verstappen's 13th season win means he could sprint to Qatar title glory
Williams are the only team yet to confirm their full driver line up for 2024, with Albon continuing with the team but the identity of his team mate still an unknown.
With two crashes in two days to show for himself in Japan, Sargeant will be hoping for a cleaner weekend next time out in Qatar.