Norris and Ricciardo happy with McLaren brake fix – but hungry for more pace after opening day in Bahrain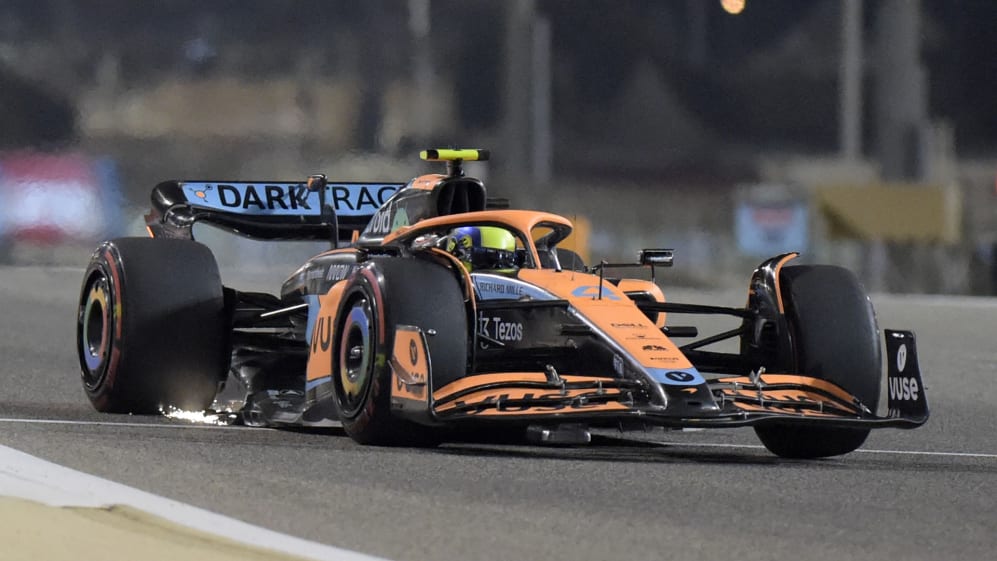 McLaren had a relatively quiet start to proceedings in Bahrain but Lando Norris and returnee Daniel Ricciardo – who was absent for the Official Pre-Season Test – seemed happy with the team's solution to their brake overheating issues. They weren't so thrilled with where they stood after the opening day, however.
Ricciardo returned to the wheel of the MCL36 having recovered from Covid-19, which kept him out of the car in last week's Official Pre-Season Test at this same venue. As a result, Norris drove for the whole test, but was severely curtailed by brake issues. In FP1, the team seemed to made a step towards fixing those problems.
READ MORE: Verstappen leads Ferraris in second Bahrain GP practice session
"I think it was an average day. We still go through our run plans, and I think we have a better understanding of our brakes, and the issues we had and how much they are fixed and so on," said Norris, who was 16th and 11th in the respective sessions.
"It doesn't feel any different. Feel-wise it will never feel any different. 'Do they catch fire or not?' is the question. I think there is a step forward for sure, I just don't know how big of a step forward it is just yet."
Team mate Ricciardo added: "It seems better. I will have a check at Lando's. He did a bit of a long run at the end of the session, that's what I missed out on. It looked like he did a good handful of laps so hopefully that's cured the issue, or at least helped the issue."
Ricciardo, who was 17th and 18th in the respective practice sessions, did hit a snag on Friday, however, as a water leak cut short his FP2 running – his first test of the MCL36 in Bahrain.
"Obviously, I missed a lot of laps last week, I would've loved to have got them today but it's alright. We are a little on the back foot, but it's all good. Plenty to look at tonight. We are off the pace, so we need to figure that out, but it's early days," said the Australian.
READ MORE: Russell says Mercedes 'a long way off' as Hamilton warns 'longer term fix' needed after early Bahrain running
The eight-time Grand Prix winner was more concerned with McLaren's balance and performance compared to their rivals.
"Honestly, I think we are just lacking in overall grip. The car feels okay but obviously when you're down a little bit on grip you do struggle a bit more and lock a wheel here or there, and make a few errors," continued Ricciardo.
"But I think compared to the quickest cars, at the moment we are just looking for some overall grip. At the moment, that's our biggest friend in F1 – it's grip – and there is never enough."