Norris says brake problems have hampered McLaren in Bahrain testing – and warns 'it's not going to be an easy fix'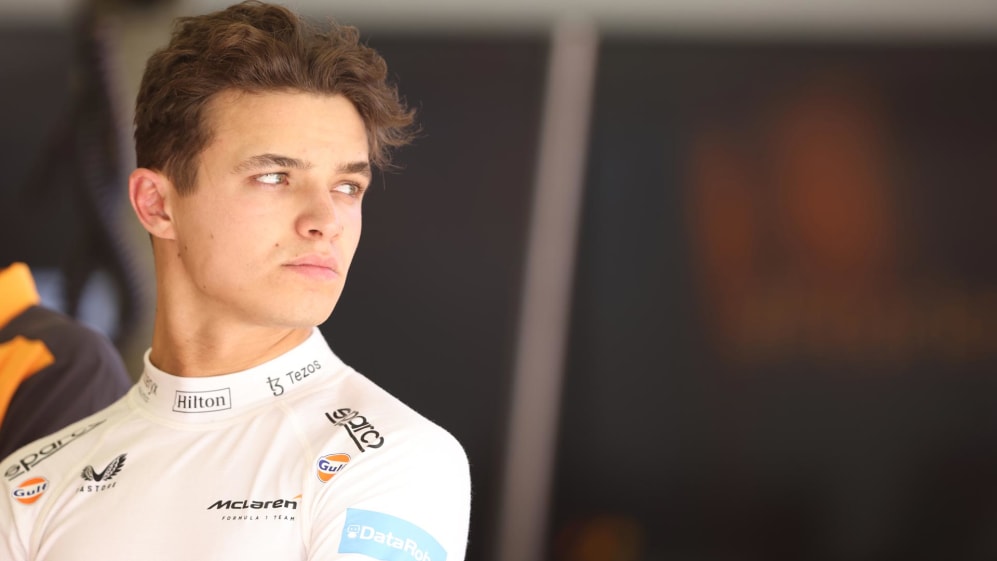 McLaren's start to the Official Pre-Season Test in Bahrain wasn't ideal as Lando Norris completed just 50 laps over the day. And he later revealed that a brake issue was the main culprit for the team's quiet showing on Thursday.
Norris took the wheel for the first day and second morning of testing, with Daniel Ricciardo sitting on the sidelines due to an illness, with the Briton managing a half-century of laps over the full opening day – less than half as many as Ferrari.
READ MORE: 5 things we learned from Day 1 of the Official Pre-Season Test in Bahrain
As the blazing Bahrain heat dissipated, Norris offered a possible reason for McLaren's mileage struggles.
He said: "I think we just had problems with the brakes today. Simple as that. The exact problem, I'm not too sure, but yes, with these temperatures, [they] didn't allow us to do long runs, at least. Things we're trying to fix for the next few days. It's not going to be an easy fix, so we'll see what we can do, but everyone's working hard to come up with something."
Norris took the wheel once again on Friday morning, managing just six laps before Nicholas Latifi's on-fire Williams brought out the first red flag of the day, and reiterated that the brake problem may continue to restrict the team at Sakhir.
"We hope to figure out things tonight," said Norris on Thursday, "and over tonight and into [Friday] and so on, but it wasn't obviously something we could just fix today.
READ MORE: Perez explains spin that caused early end to opening day in Bahrain
"And it's not something that easy to fix. So, we'll come up with compromises and things here and there to allow us to do more running, for sure. The guys are already working on that so I'm not too sure – I was just driving the car… but yes, a lot of work to do. So we'll see."
McLaren therefore have their work cut out ahead of the Bahrain Grand Prix on March 20 while Ricciardo will be hoping to make up for lost time as he recovers from his illness.
F1 TV Pro subscribers can watch Bahrain pre-season testing live and on demand, access exclusive live timing, as well as Tech Talk debriefs. Subscribe now and save 20% on your Annual F1 TV Pro subscription. Offer Valid in selected territories on web and apps until March 13. T&Cs apply
Coverage of the Official Pre-Season Test is also available live in selected territories via your F1 broadcaster.