Norris and Russell reveal special helmet designs for home Grand Prix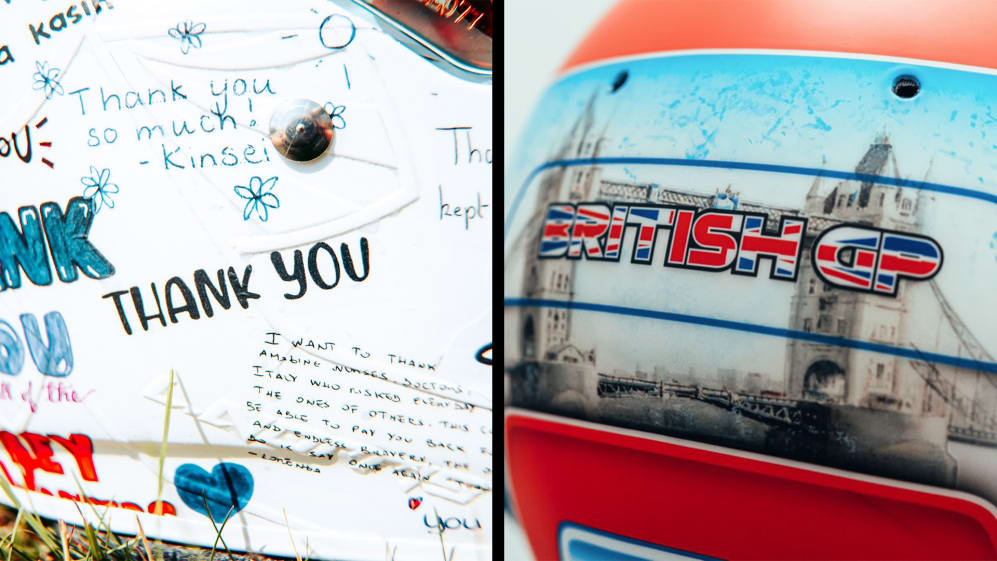 Lando Norris and George Russell have geared up for their home Grand Prix with special designs on their respective helmets, with the McLaren racer thanking key workers and the Williams driver paying tribute to famous British landmarks.
Norris may have had a tough week having been robbed at the Euro 2020 final, but he's come to his home race with an especially thoughtful message for NHS key workers, thanking them for their life-saving work during the ongoing global pandemic.
READ MORE: Norris admits he's 'not in perfect condition' ahead of British GP after Wembley mugging incident
The McLaren driver's headgear features messages from his fans, thanking healthcare workers for their tireless efforts over the last months. He will raffle the helmet for the charity Our Frontline, which provides mental health support for frontline workers, after the British GP.
Oops! Error retrieving Twitter post
Oops! Error retrieving Twitter post