Norris denies he was overly aggressive passing Russell during Turkish GP
Lando Norris has defended a bold pass on friend and countryman George Russell in the Turkish Grand Prix, after the Williams driver was left frustrated by being "pushed off the track".
Norris, who started 14th and ended up eighth in Turkey, was chasing down Russell for P12 and finally caught up to him on Lap 25. He sent his McLaren through the inside of the final turn, leading Russell to green run-off area at the outside of the corner.
READ MORE: Latifi explains how dealing with 'undriveable' Turkey conditions will make him and Williams 'better off'
"He just barged me off the road!" said Russell on the radio after being passed by Norris.
And on the latest F1 Nation podcast, the Williams driver added: "I got pushed off the track by my mate Lando, which was not very appreciated, and went through a big old puddle, and came back on track and I had no grip – and [then] I was three seconds off [the pace]..."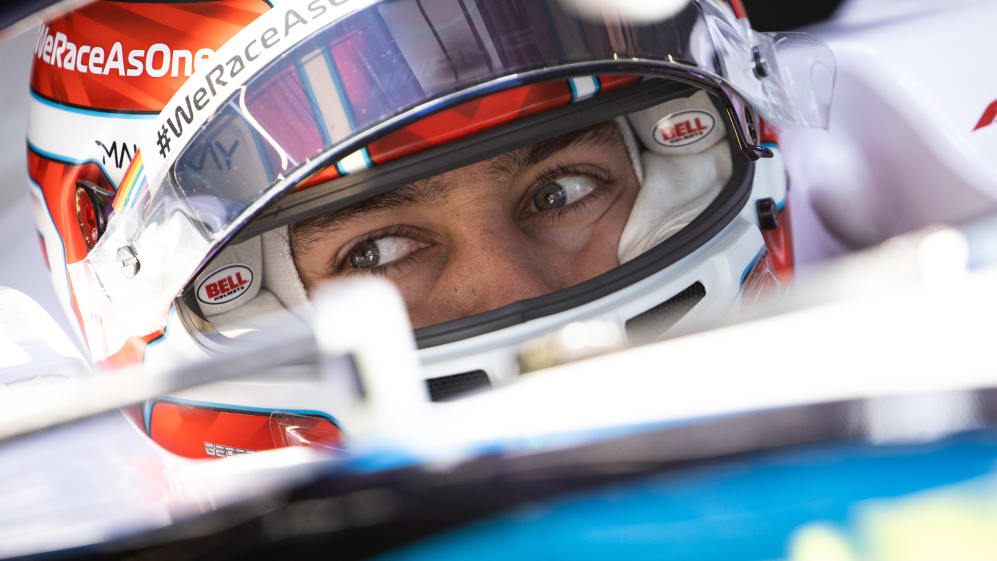 The McLaren man, who wasn't investigated for the move, defended himself after the race, and instead blamed his last-second move on the conditions of the circuit itself, which was recently resurfaced and underwent heavy rain before and during the race.
"It wasn't aggressive because it's not; it's the track's fault, not my fault," said Norris. "You can't overtake here because you've rubbered in the line and there's only one line which has any grip, and I had to go off line to do something, otherwise it was going to be the most boring race in the world and I'm not just going to sit behind him.
The Ross Brawn Column: Turkish GP podium proves experience counts when the going gets tough
"I went for him, which was fair – he left space, so fair play to him. But it was just zero grip. It's difficult. This track, not the track, this surface here just causes no racing and it's very difficult to do anything else apart from to be aggressive and forceful the thing that was proving.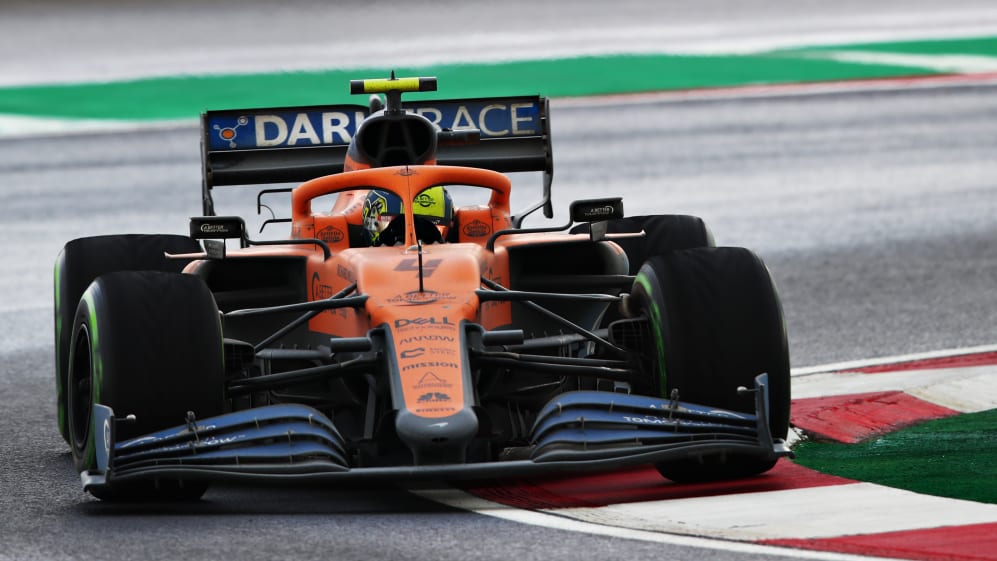 "Fair play to George; he left enough space, we both survived I didn't end up off the track – we both were on [track] – and it was just an aggressive move, but from my side it was within what's allowed," explained Norris.
By salvaging P8 in Turkey, Norris made it two consecutive points finishes having failed to score a point from Russia to Portugal. Russell, on the other hand, has not yet scored a point in F1 and said that the "rich got richer and the poor got poorer" in the Turkish GP.
Next up are two races in Bahrain, including one on the outer loop configuration.