Teams looking forward to 'chaotic but entertaining' challenge of racing on Bahrain's outer circuit
Formula 1 has announced that the second of the two Bahrain races to be held in 2020 will be run on Sakhir's 'outer circuit'. And at just 3.543km long, and with qualifying lap times predicted to be under 55 seconds, F1's team principals were bracing themselves for what looks set to be an unusual challenge...
Both qualifying and the race at the Rolex Sakhir Grand Prix – the official title of the second of the Bahrain double header of races on December 4-6 – will take place under the floodlights on the outer track, which sees the cars peel off to the left at the exit of Turn 4 before tackling a fast right-hand sweeper and a chicane, and then re-connecting with the Grand Prix circuit at what is Turn 13 on that track before completing the lap.
READ MORE: F1 to use Bahrain's 'outer track' for Sakhir Grand Prix, sub-60s laps expected
And with the track effectively skirting around the perimeter of the Bahrain International Circuit, Red Bull Team Principal Christian Horner was hoping that power unit supplier Honda's oval experience would come in handy - even if the track could only generously be described as oval-like.
"The fact that we're using an 'oval' is going to be really interesting", said Horner. "It's a bit different for Formula 1. Honda and [F1 Technical Director Toyoharu Tanabe] have a great deal more experience of oval racing having just won the Indianapolis 500 last weekend, so we'll be looking to benefit and draw on all their experience and knowledge.
"I don't think it's going to be an Indianapolis-type circuit, but I think the challenge of an oval-type layout in part of the circuit is going to be different. It's going to be a short lap and should be exciting, so we're looking forward to it.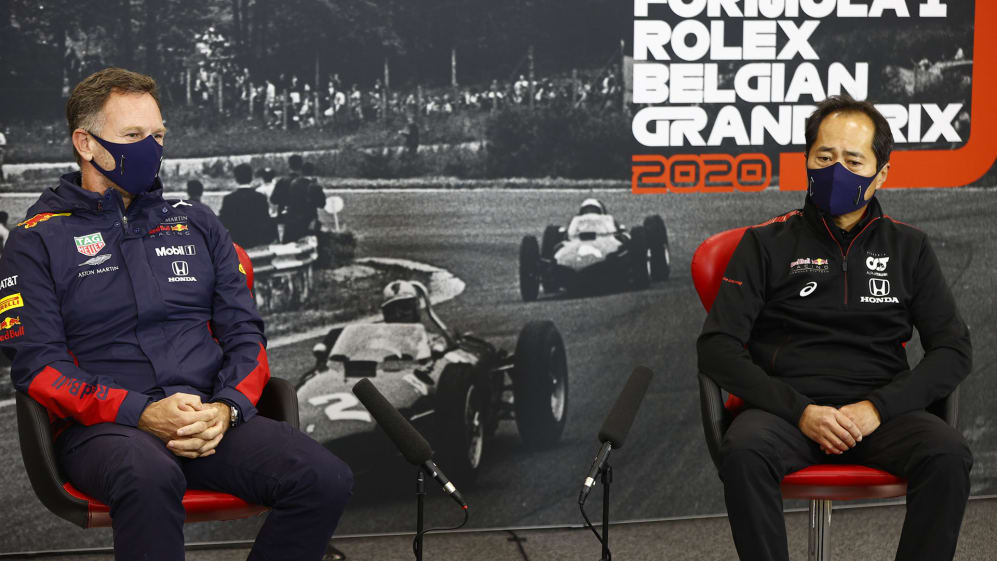 "We're going to some interesting new circuits," Horner added, referring to the inclusion of tracks like Imola, Istanbul Park and Mugello on the 2020 calendar, "circuits that we haven't been to for many years.
"The last time I was in Mugello, I was racing there in 1997. I just hope we do it a little better than I did then! But to go back to Imola, Nurburgring, Istanbul, again another great circuit – there's some good challenges coming up."
READ MORE: Formula 1 to return to Turkey as four more races are added to the 2020 F1 calendar
Sitting alongside Horner in the Friday press conference, Haas Team principal Guenther Steiner said he also welcomed the challenge of taking on alternative layouts.
"I haven't looked in any detail at the new circuit layout in Bahrain," said Steiner, "but I think it's a very nice thing if you're staying two times in the same place to have a different circuit layout if it is doable – and in Bahrain it's doable. So I think that will be good, also for the spectators on TV to see how it works.
"Going to racetracks you haven't been to for a long time is actually very nice. It's something new, something to think about, something different so for the spectators, for us. I just think that is a very good achievement from [Formula 1]."
READ MORE: 5 reasons we're excited F1 is going back to Istanbul - including the return of epic Turn 8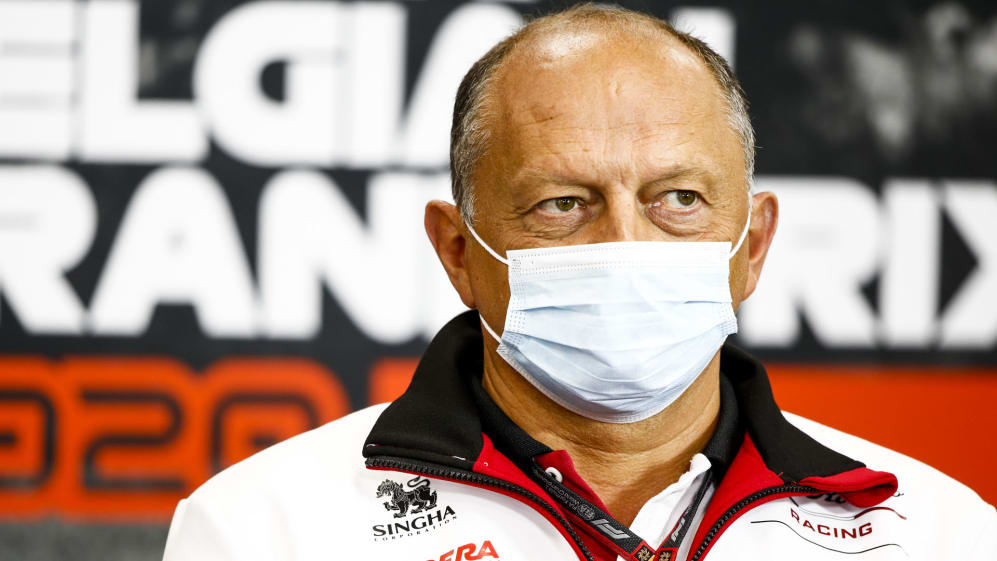 The Bahrain outer circuit stands at just 0.2km longer than Monaco, traditionally the shortest track on the calendar. And with those sub-minute quali laps predicted, Alfa Romeo and AlphaTauri team bosses Fred Vasseur and Franz Tost were expecting a "chaotic but entertaining" first part of qualifying for the Sakhir Grand Prix as 20 cars jostle to get into Q2.
"We didn't do any simulation yet," said Vasseur, "but for sure with 55 seconds per lap, it will be a big mess on the traffic on the quali lap, and Q1 will be a nightmare! But I think it's exciting to have different layouts of the track when we have a global event like this, it makes sense to do something a bit different."
FP1 REPORT: Bottas leads tight battle at top of the time sheets in Belgian GP practice as Ferrari struggle
"It will maybe be a little bit chaotic but entertaining, we will see," agreed Tost. "And in the race, then we will see how it is with overtaking, because all the cars are very close together and then we will see how good the top cars are – and how many times they will [lap] everyone!"
The race on the outer circuit will mark the second time an alternative layout has been used in Bahrain, with the 6.3km Endurance circuit having been utilised for the 2010 Bahrain Grand Prix, won by Ferrari's Fernando Alonso.