Opinion
The Ross Brawn Column: Turkish GP podium proves experience counts when the going gets tough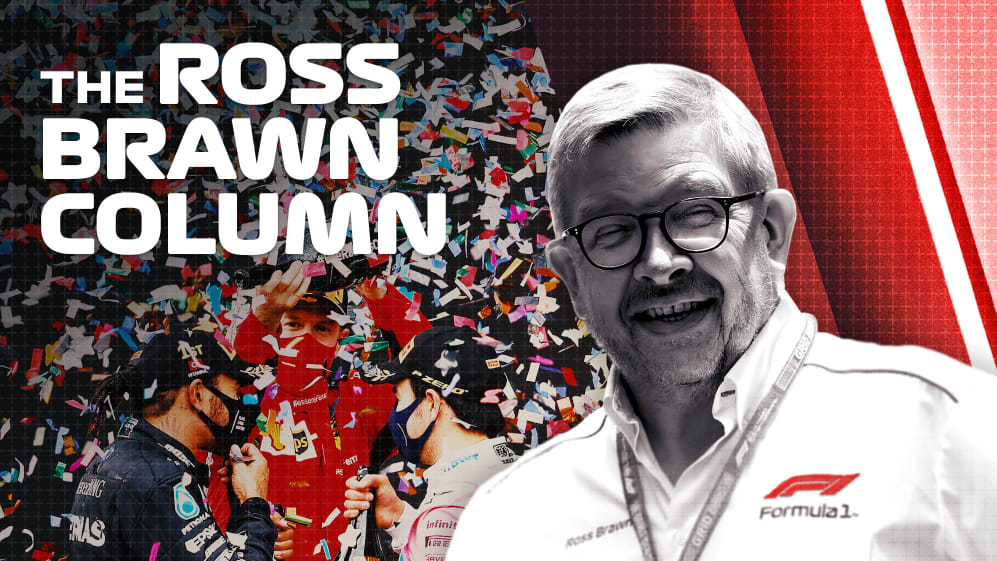 The Turkish Grand Prix was a sensational sporting spectacle as Lewis Hamilton was crowned world champion for a record-equalling seventh world title. Formula 1 Managing Director, Motorsport, Ross Brawn discusses the key talking points…
Hamilton is at the pinnacle of his career
Massive congratulations to Lewis. He showed today why he is such an exceptional talent. I'm always engaged by the running commentary from Lewis during the race on team radio, suggesting things aren't going well, which is always entertaining – but he always delivers.
In Turkey, despite his Mercedes team struggling for pace all weekend on a slippery surface in cold conditions, he stayed patient in the race, strategized and pushed when needed to. He got the tyres working when no one else could. It was the perfect demonstration of what he is – a seven-time world champion, equalling Michael's record.
It's the kind of dominance that in most people's motorsport career, you only see once. I've been blessed to see it twice. I have been fortunate to work with both Lewis and Michael. They are different characters, which is wonderful as you don't want metronomic characters in F1. Lewis is different to Michael in the way they approach things. At the core of it, they both have a God given talent.
READ MORE: Hamilton admits 'I lost control of my emotions' on in-lap after claiming 7th crown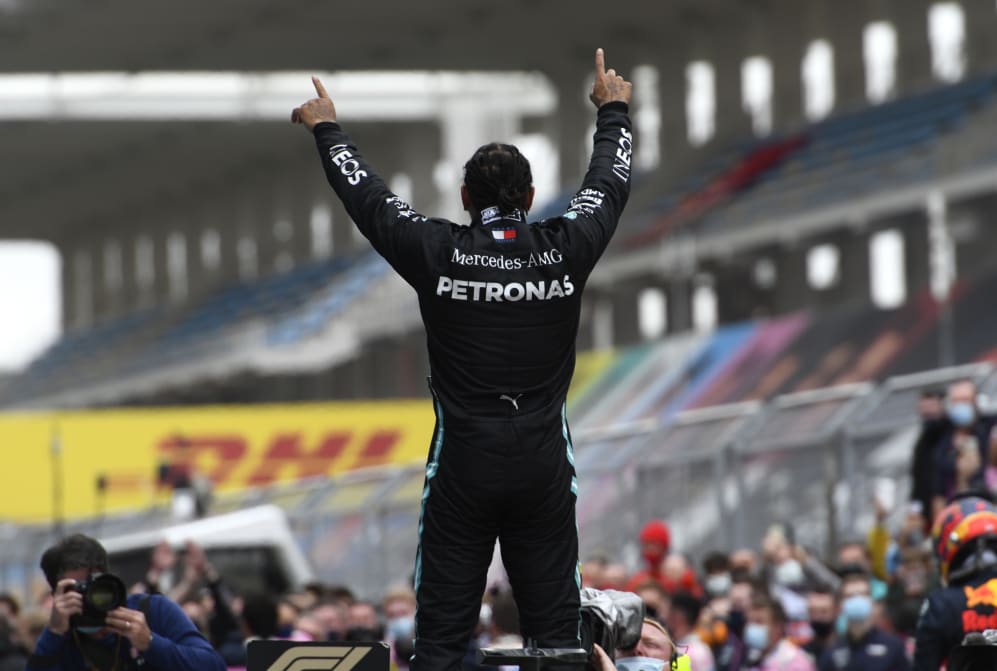 It's hard to pick a weakness in his Lewis' armoury. He sometimes seems to get emotional on the radio but the team know how to handle that through the calmness of his engineer Pete Bonnington. Bono doesn't get fazed by anything Lewis says and has a great riposte when he gets too excited. Everyone in that team works so well together.
Sunday wasn't an easy win. He didn't put the car on pole and disappear into the distance. It was a challenging weekend for him, regarding the weather, the conditions and the track. Clearly, it didn't initially suit Mercedes but they got they head down and thought about it. He came from further down the grid today. He wins when he's not given any opposition and he wins when he is given a big challenge.
Right now, he's at the pinnacle of his career. And I don't know where his form will start to tail off.
Turkey delivers a delight
The promoter and country have done a fantastic job to put the circuit in a position to host a sensational Grand Prix.
I appreciate drivers were not happy with overall grip levels, but it was a consequence of the late decision to race there as the calendar was revised to respond to Covid-19.
I think drivers sometimes need to remember it's a competition of who crosses the line first so while grip levels weren't high, it was the same for everyone. Some drivers got their head down and came to terms with it, others found it a distraction.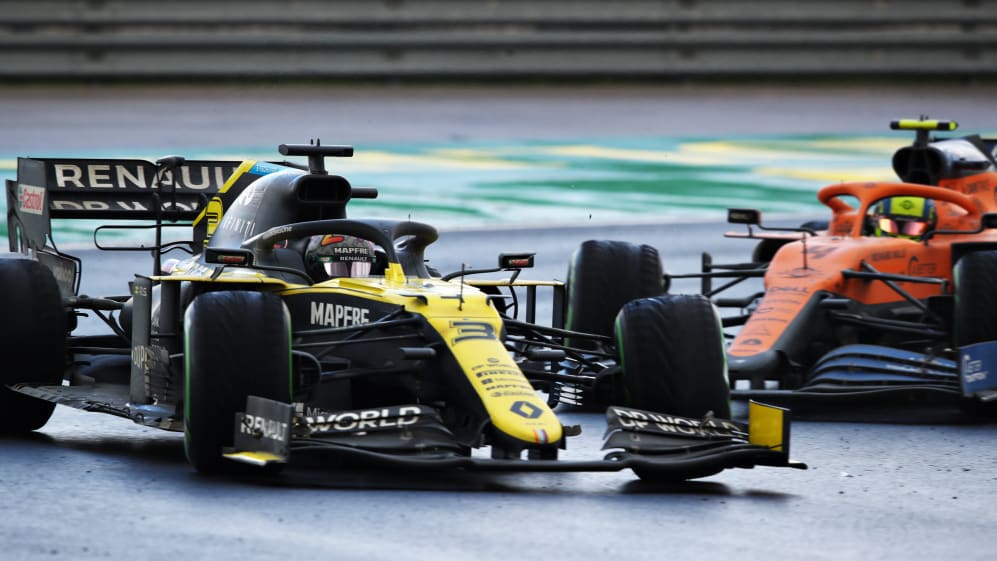 Having a challenging surface as we had this weekend was no bad thing. It showed a driver's talent to the max. I don't think grip levels are a measure of the level of competition you will have.
Competition needs to be fair and equal. It's a sport, so we need to give everyone same opportunity. It's challenging, but that should be seen as good thing.
As an example, Monaco has always been seen to be a very difficult event and race, but if you came to terms with it and looked on it positively as a big challenge, then you would succeed and win races there. If you went there in a negative frame of mind, you didn't succeed.
Turkey didn't have the grippiest surface, but those who knuckled down and thought this was an opportunity had success.
Vettel and Perez make their experience count
What we saw today was the old guard demonstrating their experience and the young pretenders showing they have a bit more to learn. It was fascinating to watch Sebastian's performance this weekend, people are quick to write any type of sportsman off if they have a quiet period.
Sunday reminded us of his deep talent. He's been a bit in the shadow of Charles this year and coming to the end of his Ferrari marriage is not easy, so I think the Turkish Grand Prix was a great day for him. He didn't put a foot wrong and was ready to pounce when an opportunity came up.
READ MORE: Relieved Perez says 'we were so close to losing it all' as he clinches first podium of 2020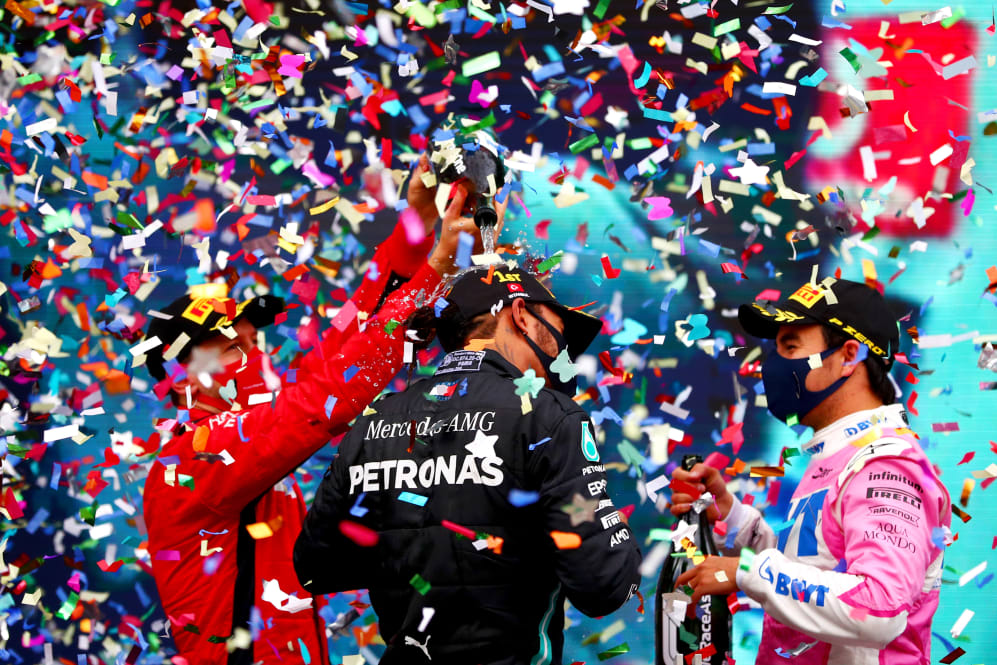 Perez put in a great performance, and I've said before in this column, it would be a tragedy if he isn't in F1 next year. He more than deserves his place on the grid. If you're a team that wants a competitive driver to maximise every opportunity, Perez is your man.
Younger stars struggle in Istanbul
In contrast, the younger drivers – such as Charles and Max – made mistakes. They wouldn't have experienced a race like this before.
It was a real challenge to judge how the tyres would behave, how they would evolve and anticipating where the tyres will be in 10 or 20 laps time – this was where experience came in. But this will be another reference point in these young drivers' data bank.
If we did another race in Turkey tomorrow, I'm sure a lot of them would approach it differently.
READ MORE: Inconsolable Leclerc says he was '**** when it mattered' after last-lap mistake loses him podium spot
Stroll is making progress despite frustration
Lance falls in category of drivers who learned a lot on Sunday. He was brilliant in the race, didn't make a mistake and was driving well. He seemed to be caught out in the way the conditions and tyres evolved – though the team have since discovered he also had front wing damage. That may have been why he fell behind.
Lance demonstrated that he can confidently lead a race, which is a great feather in his cap. This was a positive learning experience for him.
READ MORE: Racing Point reveal issue behind pole-sitter Stroll's plummet down the order at Turkish GP