Norris feeling bruised but happy after F3 and karting workouts in preparation for Austria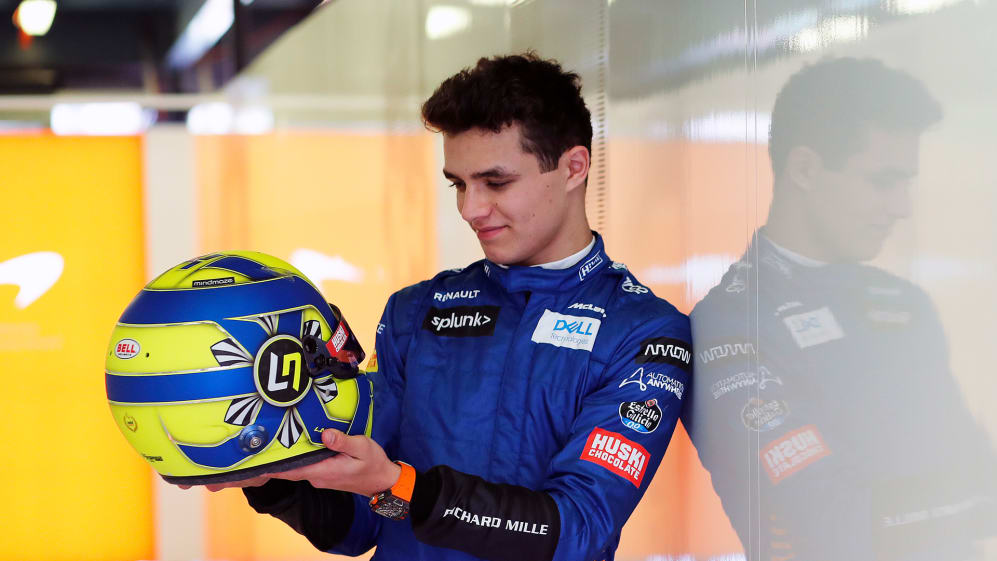 Teams have been ramping up their preparations for the season's restart on July 5, and McLaren's Lando Norris was given a serious workout as he and team mate Carlos Sainz tested F3 machinery at Silverstone this week.
Norris also took part in a karting day with his McLaren team mate Sainz, boss Zak Brown and other team personnel in what proved to be a rude reawakening to the strains of racing.
BACK TO WORK: Looking back on 10 days where F1 preparations moved up a gear
"Three days of preparation for Austria: Two days of F3 in Silverstone, one day of karting," he said on a Vlog on his YouTube channel. "I mean today, karting, the bumps and everything. Physically, karting is one of the best things for the body.
"But yeah, it's all been part of the build-up to Austria. It's been good, it's been worth it. I'm feeling bruised now but I've got a bit of a break 'til we get to the more serious stuff in Austria. Yeah, it's been a good few days, I've really enjoyed it," he said.
Oops! Error retrieving Twitter post
Other teams have put their drivers in slightly older F1 cars – of the 2018 vintage – or even 2020 challengers as part of remaining filming days, but McLaren opted to put their pairing in Carlin's F3 cars to get them up to speed. Norris explained why it was such an undertaking to drive the type of machine he took to the 2017 F3 European Championship title.
READ MORE: Testing 2018 Renault showed me how much progress team have made, says Ricciardo
"The steering's heavy! I'm used to F1 [where] it's nice and easy. I think with this tyre, you can't load it really quickly. You have to load it slowly and then there's a lot of grip. It's like if you're going at high speed, there's so much downforce, if you try to be really aggressive in the turn, it just goes over the peak and then you lose it.
"You have to turn in quite smooth and then once you've loaded it then you can really turn in a lot more. I always go over the limit on turn-in, I lose it, then on the exit I am really under the limit. So I can drive really slowly and then get on the throttle earlier."
Time will fly by as we near July 5, and then it's finally lights out and away we go. And that's when we'll find out which team has prepared best for the most unorthodox of all seasons.