Norris and Sainz test F3 cars at Silverstone as they prepare for 2020 season start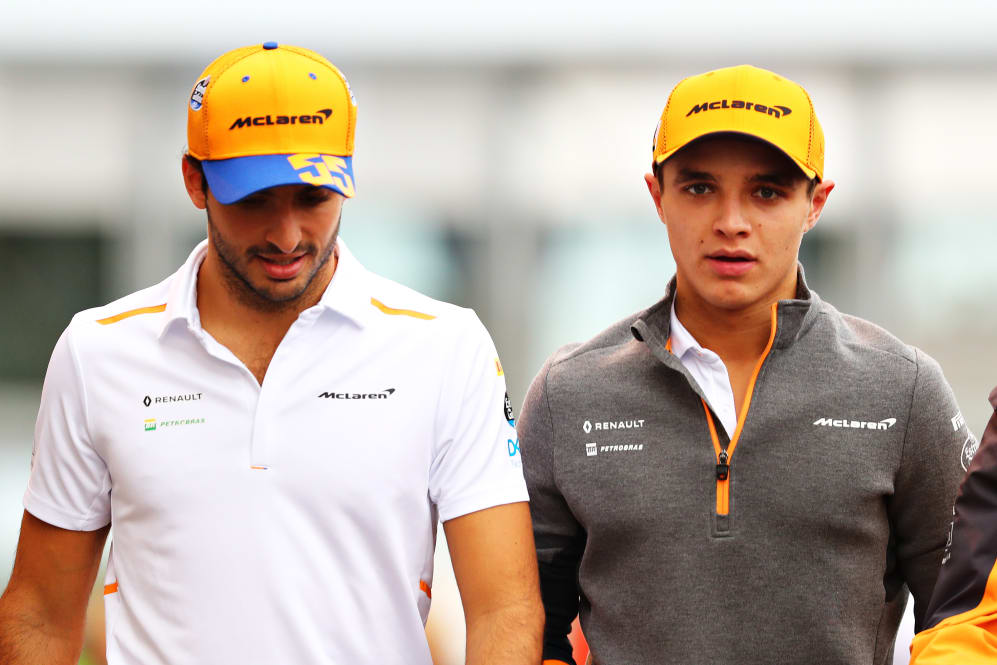 We are now just over two weeks away from the first Grand Prix of the delayed 2020 Formula 1 season, and the excitement is already beginning to build as the teams and drivers start getting back to business ahead of the first race.
Last week Lewis Hamilton and Valtteri Bottas were back on track, each having a day of running in the 2018 Mercedes car at Silverstone, while this week, Esteban Ocon and Daniel Ricciardo have been driving the Renault R.S.18 at the Red Bull Ring, and Lance Stroll got behind the wheel of the Racing Point RP20 on the National Circuit layout at Silverstone on Wednesday.
READ MORE: Lance Stroll hits the track in Racing Point's 2020 challenger ahead of Austrian GP
And today it was McLaren's turn to get back to work, with both Lando Norris and Carlos Sainz at Silverstone for some on track running as they look to get up to speed ahead of the Austrian Grand Prix in a fortnight's time.
Testing restrictions mean the teams are not allowed to run their 2020 cars at private tests – with the exception of the two 100km filming days each team is allowed every year – so Mercedes and Renault have been running older cars. However some teams – of which McLaren are one – do not have a working older spec F1 car in operation, so Norris and Sainz are today driving F3 cars.
Oops! Error retrieving Twitter post
Norris revealed earlier this month that he has already had some time in an F3 car as he looks to prepare himself for the start of the revised season, and he explained that just being able to push on track – even in a lower category car – will aid him when he jumps into his F1 car next month.
"It's just getting the body back into that physical feeling of the G force and everything like that," he said. "To get that muscle memory back and working as it should do... but it's also a bit of a shock to the system to get back into doing that. Driving anything that you can push and go flat-out [in] is going to be a good feeling."
And it looks like he was enjoying himself at Silverstone on Thursday morning, tweeting an image of his view from the cockpit with the simple message: "Back doing that thing I do."
Elsewhere on Thursday, Norris' Ferrari rival Charles Leclerc was also back behind the wheel, as he took Ferrari's 2020 car for a spin on the streets around Maranello.
Oops! Error retrieving Twitter post