Feature
BACK TO WORK: Looking back on 10 days where F1 preparations moved up a gear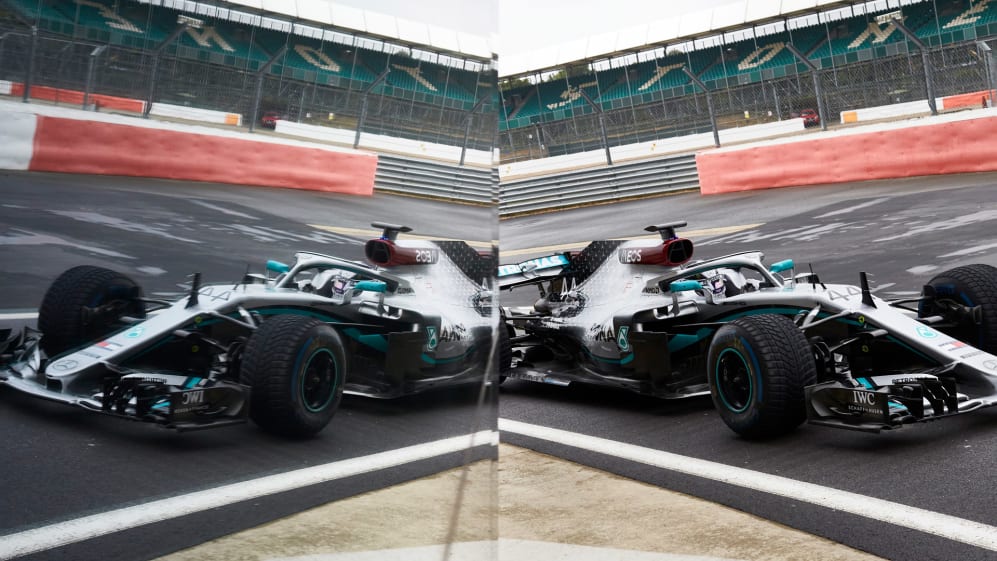 Oops! Error retrieving Twitter post
Oops! Error retrieving Twitter post
Oh, and Norris clearly couldn't get enough of the Carlin F3 challenger... He was back in the very next day! It's proper wet work, though.
Oops! Error retrieving Twitter post
Oops! Error retrieving Twitter post
Ricciardo was pretty nonchalant about his on-track appearance, however. Though his comments on the F1 Nation podcast showed that he was in great spirits after testing the 2018 Renault.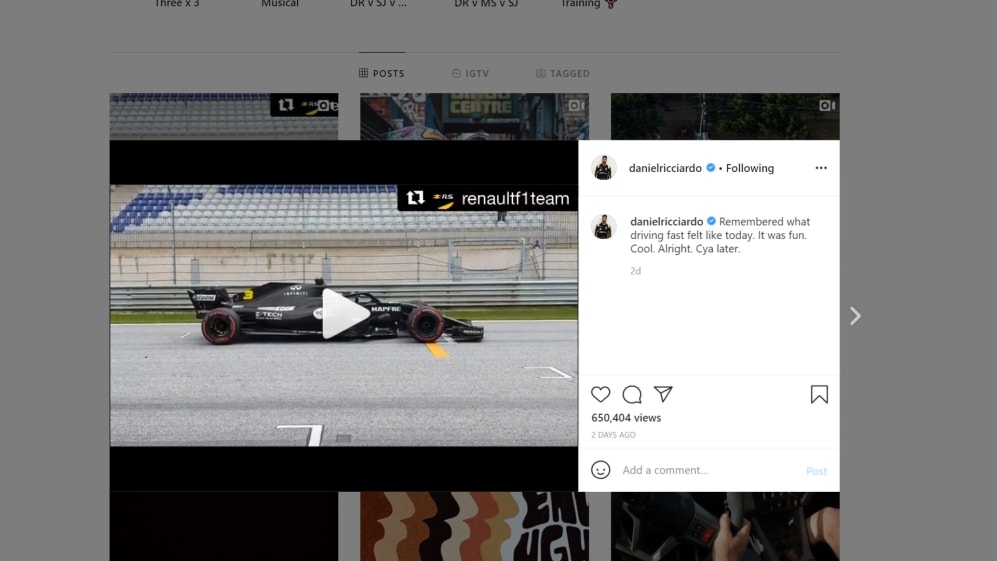 Albon and Verstappen back at the Red Bull factory
They haven't yet sat in a Formula 1 car since the coronavirus lockdown, but Alex Albon and Max Verstappen have been busy at work this week. Albon, sporting a fetching mask, was back at their facility. And his lids look the part too...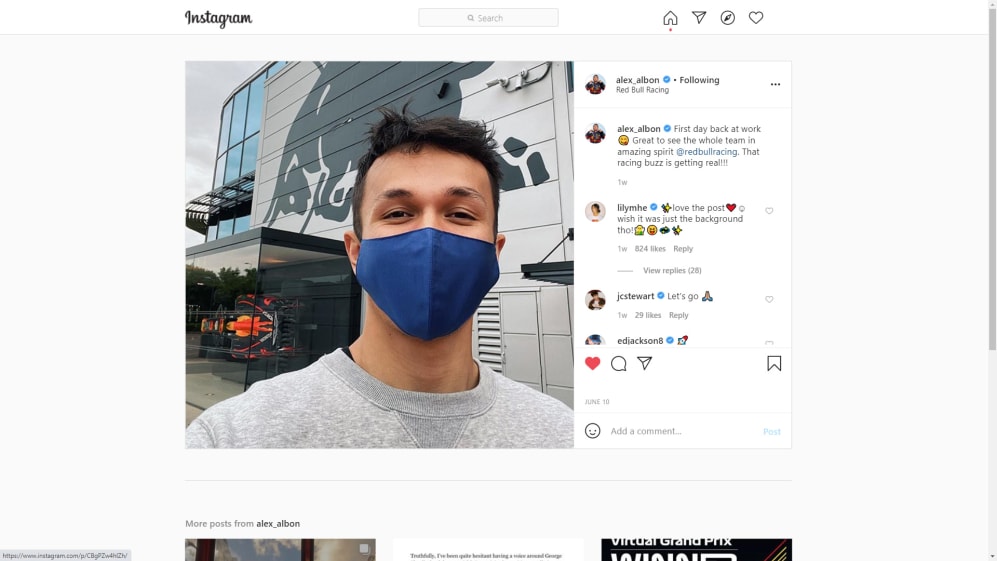 Verstappen meanwhile has been pumping iron as he prepares for the onslaught of G-forces once more...
Oops! Error retrieving Twitter post
Stroll takes on Silverstone in the RP20
Racing Point put Lance Stroll in their 2020 RP20 F1 car at Silverstone in a filming day. The circuit is just across the road from the team's factory, and the day was part of Racing Point's allocation of two for the season.
Gasly and Kvyat get comfy in the AT01
AlphaTauri have been doing a seat-fit with Pierre Gasly and Daniil Kvyat, making sure they fit snugly in the AT01...
Oops! Error retrieving Twitter post
Russell goes back to basics
Karting has been George Russell's method of getting back into the driving seat, as he hit the track with his father! The Virtual Grand Prix champion should be raring to go at the Red Bull Ring.
Oops! Error retrieving Twitter post
Latifi was back at the factory this week, having spent a whopping three hours in the simulator. He also got tested for COVID-19. Here's what he wrote in a blog post.
My first day back at the office was a busy one. As soon as I arrived I had a Covid-19 test to make sure I don't have the virus right now. I then need to be tested again at the end of this month before heading to the Red Bull Ring. The test itself was fine – certainly not as invasive and uncomfortable as I thought it might be! The rest of my day was taken up with some sim work and media duties. We did a lot of correlation work against our previous running in the sim and we also continued the general prep work for Austria and Budapest. I drove for a total of three hours in the sim.
Alfa Romeo get the wheelguns whirring
It's been practice pitstops this week at Alfa Romeo's Hinwil headquarters, and that sound is as sweet as we remember.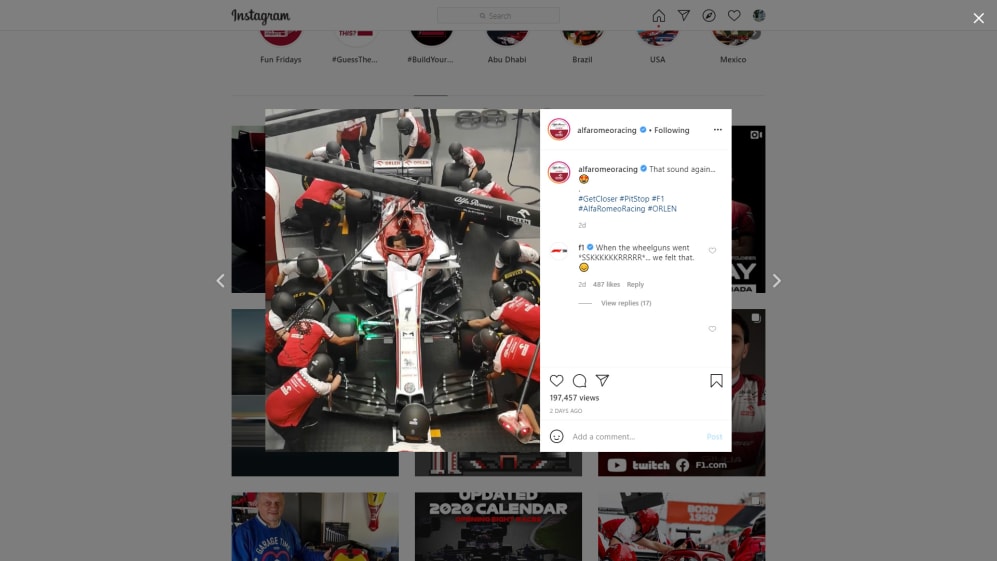 Grosjean swaps two wheels for four
Haas driver Romain Grosjean has been cycling to keep himself fit for the restart, while Kevin Magnussen has been karting – with some fancy footage to boot.