Norris happy with P2 qualifying performance despite 'worst' second half of a lap on his final run in Zandvoort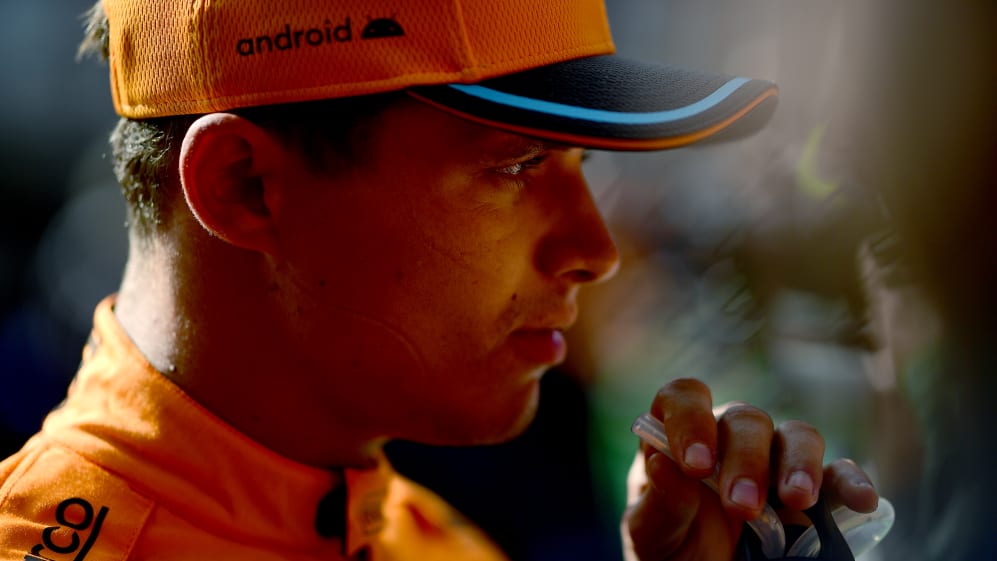 Lando Norris called his second-place qualifying result at Zandvoort "a good result", although he admitted he did not quite put the complete final lap together on his quest to topple Max Verstappen for pole position.
McLaren had looked quick all weekend – with Norris topping the timesheets in FP2 on Friday – and he was in fine form on Saturday, as his first lap in Q3 put him on provisional pole, almost two-tenths ahead of his team mate, Oscar Piastri.
READ MORE: Verstappen tops dramatic wet-dry Zandvoort qualifying to extend run of Dutch GP poles
However, he was unable to keep a hold of the position, with Verstappen rocketing to the top the timesheets, while Norris came across the line in second, although he wound up 0.537s off the Red Bull driver's time.
Speaking after jumping out of the cockpit, Norris said: "I'm happy still. P2 was a good result. I guess in these kind of conditions every now and then you hope Max makes a mistake and he doesn't.
"So, frustrating in a little way. But I'm very happy. The team did a good job, it was a chaotic qualifying, but another P2, so good."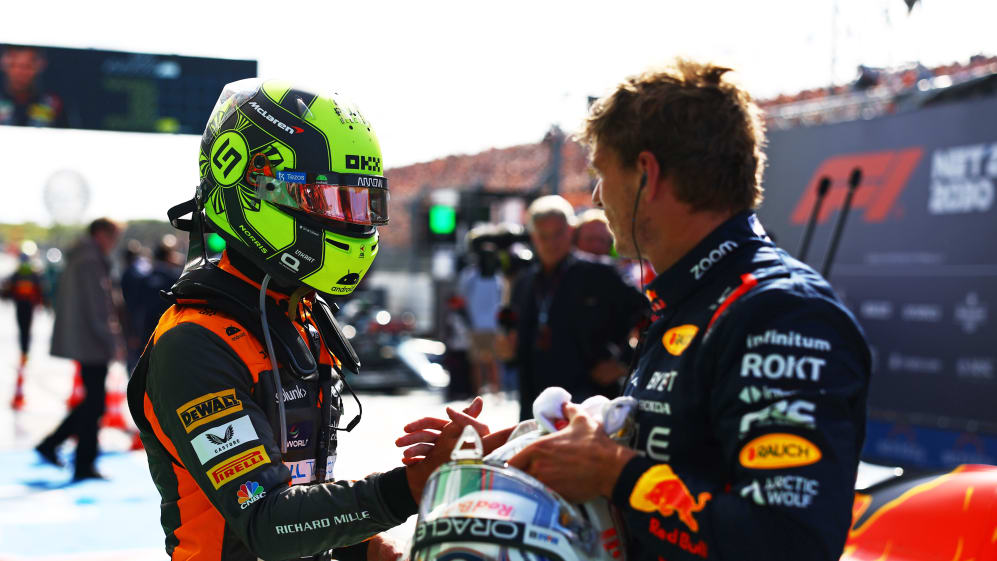 Norris had been faster than Verstappen in the first sector on their final runs, but lost time to the Dutch driver as the lap went on, and the Briton was shouldering the blame after a difficult second half of the lap.
"Qualifying is always stressful, no matter what the conditions, but definitely now it's definitely trickier," said Norris of the wet-dry conditions in Zandvoort. "The first half of the lap was mega, but the second half of the lap was probably one of the worst second halves that I've done.
HIGHLIGHTS: Watch the action from qualifying in Zandvoort as Verstappen takes pole ahead of Norris
"It peaked early on. It's tough, but I really enjoyed these conditions. I've always enjoyed the conditions, it's when we do well. I'm taking the P2 still."
Asked whether it was the driver or the tyres that peaked, Norris replied: "The driver. Tyres were good until the end. The driver peaked very early. Got a bit of work to do, just not the most comfortable but good enough, so I'll take it."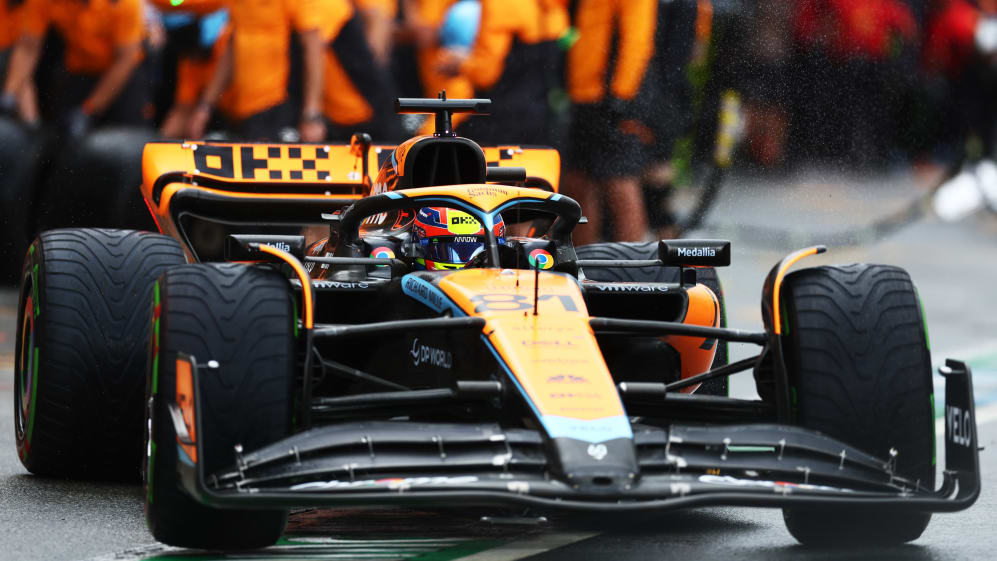 Team mate Piastri recovered from his crash in FP2 yesterday and was in fine form for much of Saturday. However, he set a time that was only good enough for eighth in Q3, and speaking afterwards, he was less than pleased with his performance.
"I just didn't put a good lap together," said Piastri. "I think maybe we paid a little bit of the price for not getting enough laps in the dry yesterday, to be honest. We were looking good until that, but just didn't put a lap together when it mattered.
READ MORE: 'We had to risk it!' – Verstappen hails 'very enjoyable' final lap to net third Dutch GP pole in a row
"I think just lacking a little bit of reference after yesterday, so a shame to be a bit further back than I would have liked. But clearly the car is still quite quick, and we'll see what we can do in the race."
Asked whether he was surprised by their pace, Piastri said: "Yes and no. I think we've been quick yesterday obviously with Lando, and even for myself I was feeling good until I crashed.
"I think it's pretty much how we expected it to be, tight with Mercedes, Ferrari, and Aston. Max is still a league ahead of everybody. I think it's about where we expected, and obviously Lando's just in front of that pack and I'm just at the back of it.
"I wouldn't say a massive surprise. Obviously not many straights here and a few corners that play to our strengths, definitely, but I think it's just where we should be now."