Norris 'has made a big step forward in 2021' says McLaren boss Seidl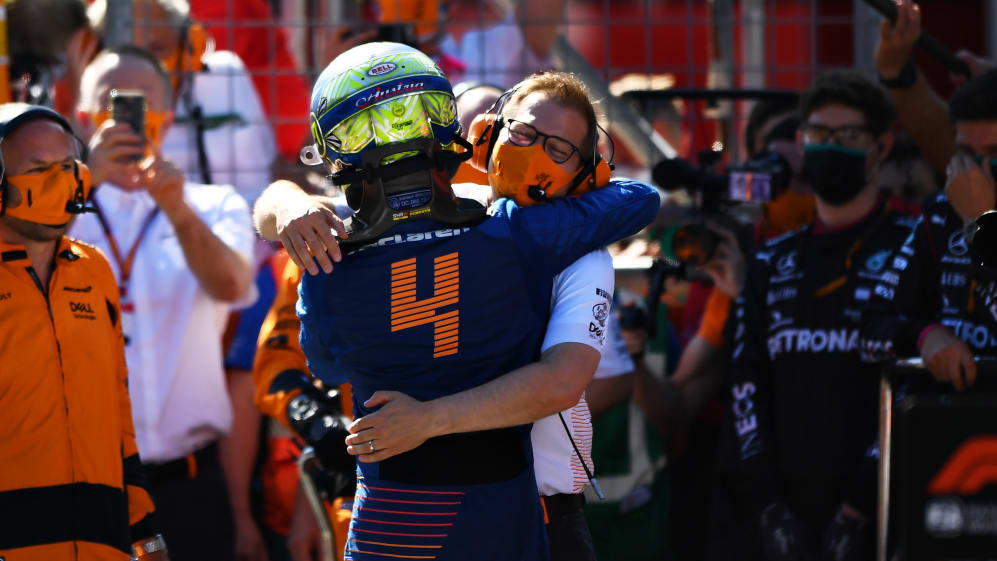 McLaren Team Principal Andreas Seidl has sung the praises of Lando Norris after the Briton continued his streak of 2021 points-scoring races in France, with his happy hunting ground of Austria hosting the next two rounds of the championship.
Norris finished fifth in France, adding 10 points to bring his season haul up to 76. Currently, he's just 21 points away from the 97 he tallied in 2020 – his best F1 season so far – after just seven Grands Prix, and he is the only driver on the grid to have scored at every race this year. Seidl remarked that the 21-year-old has shown great maturity and adapted to a number of testing scenarios this season.
F1 POWER RANKINGS: Who's top of the table after the nail-biting French Grand Prix?
"I think with everything we have seen from him it just shows that again he has made a big step forward this year and also, it is simply great to see that after a qualifying lap that maybe doesn't go to plan or a race start that doesn't go to plan… he stays calm, he knows his opportunities are coming, he manages his tyres when he has to and then he uses the potential that is there, when the opportunities come up in the race.
"And it's really great to see how he grew into this the last two and half years and but scoring in each race means the team is doing a great job in terms of reliability, in terms of pit stops, race strategy, and I'm obviously very happy with what I'm seeing there," added Seidl.
Next up, a brace of races at the Red Bull Ring follows, beginning with the Styrian Grand Prix. And it was at this very venue in 2020 that Norris took his maiden F1 podium, finishing third in the Austrian Grand Prix. he followed that up by passing three cars on the final lap to finish fifth at the following race at the same circuit. He's looking for similar success this season even if the picture is markedly different.
"I'm really looking forward to going racing in Austria for the next two weeks," said Norris. "It's a special place as it's where I got my first podium in Formula 1. We had two strong back-to-back results in Austria last season, so I'm hoping we can have a similar two weekends this time out. We can't get ahead of ourselves as a lot of things are different from last year, like the car and tyres.
READ MORE: How Norris beat Hamilton to the podium with one amazing lap, Austria 2019
"We'll go into these two races with our heads down and take it one step at a time to try and have two results like we managed in France, but also working hard on improving our qualifying performance."
Norris is fourth in the standings, ahead of Valtteri Bottas and just eight points behind Red Bull's Sergio Perez as the Briton remains the only driver to have scored in every race so far in 2021.