Norris 'not so confident' about McLaren's chances in Austin as he prepares for 100th F1 race start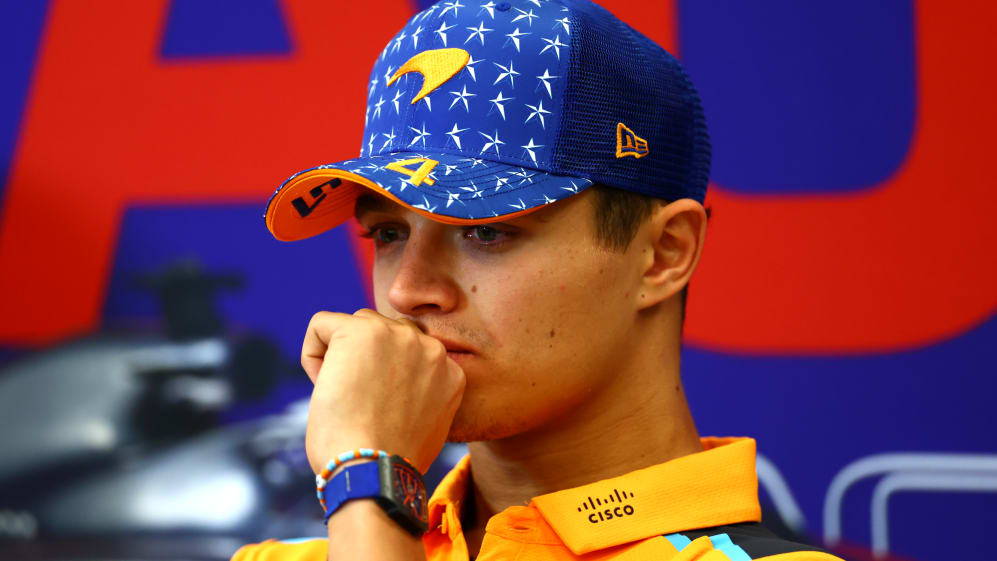 Lando Norris is not as confident in McLaren's chances in Austin as he was in Qatar, citing the slower nature of the Circuit of The Americas track as a reason why they could struggle on the weekend where he makes his 100th F1 start.
Since McLaren introduced their first major upgrade package of the year in Austria, Norris has been in fine form, scoring five podiums in the last nine races – including at the last three events in Singapore, Japan, and Qatar.
LIVE COVERAGE: Follow all the build-up ahead of the United States Grand Prix weekend
But speaking in the press conference ahead of this weekend's action in Texas, Norris revealed he expects his MCL60 to struggle with the slower speed track, while their rivals may find it more to their advantage.
"Not so confident," said Norris, when asked about McLaren's prospect this weekend. "Just a lot more slow speed corners, which is not our strength. I think it's tough when you look at Singapore.
"Obviously we were not bad in Singapore, not as strong as Ferrari, but still not a bad race. But we know on these types of circuits, Mercedes are going to be very strong, Ferrari are going to be very strong, Aston here in the past have been very strong.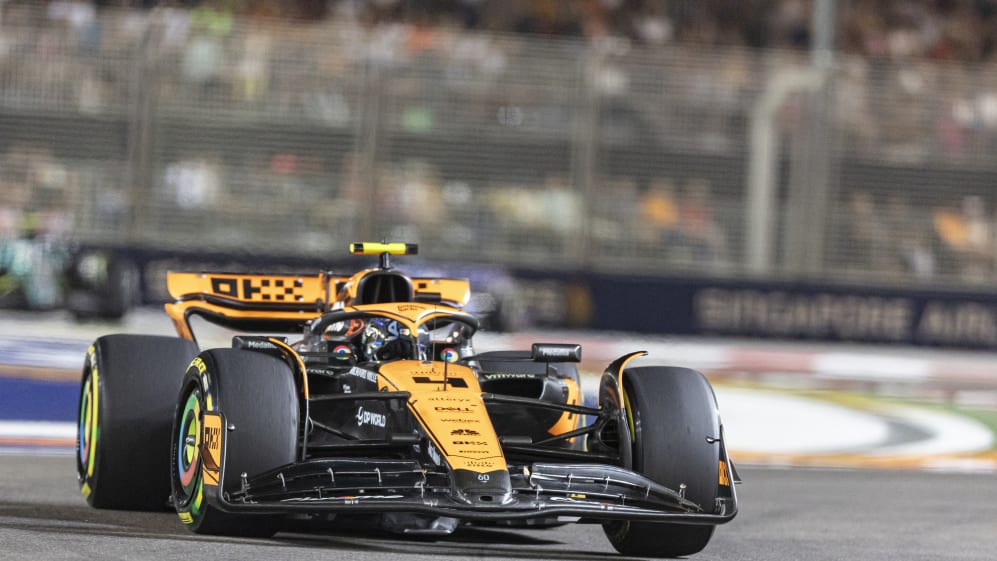 "It's just not a track... like we knew when we went to Qatar it was going to be a track that really suited us, a lot of medium high speed, which is where we are very strong and almost on par with Red Bull.
"[There is] less of that here and a lot more slower speed. I'm definitely not as confident but nevertheless I'm not saying it's going to be a bad weekend. I think we can still fight; it's just going to be a much bigger fight I think."
READ MORE: Russell says no team mate has pushed him as much as Hamilton as he prepares for 100th F1 start in Austin
Norris is set to start the 100th race of his Formula 1 career this weekend having made his first start, with McLaren, back at the 2019 Australian Grand Prix. When asked how proud he was to reach this landmark number, Norris replied: "Pretty proud.
"I don't think many people in the world get to achieve such a thing. That and also people who do enter Formula 1, not many people get to stay for the full 100.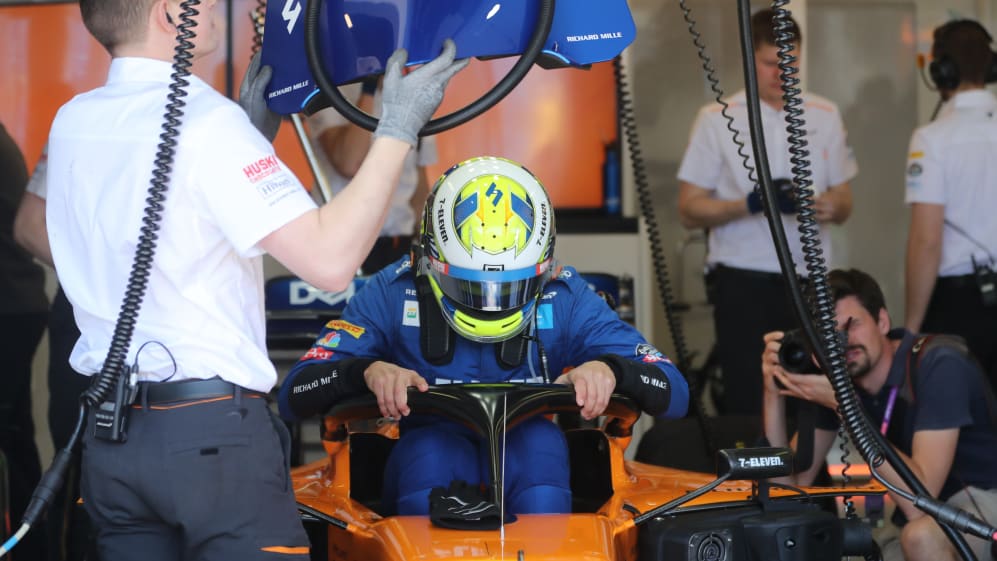 "I do want to stay for many more, and I think that's still my next target, but 100 races, a lot of ups and downs, a lot of great memories, good success, so a pleasant journey so far."
Norris was also asked to pick his best race from the 99 he had started so far. He replied: "I don't know what would be my best race. There are the obvious ones, the podiums ones, first pole position, first podium in Formula 1, those are the ones you always remember.
FULL TRANSCRIPT: Read every word from McLaren boss Andrea Stella's Beyond The Grid interview
"Maybe not the best, but if I looked at results, certain other races, the one-two with Daniel [Ricciardo] in 2021, some of our races this year have just been very enjoyable, very strong. I don't know.
"Many good ones, different places. Silverstone probably being one of the biggest highlights of it all, being my home race, a lot of good ones, but ones I'm still trying to override by getting that first win."