Rookie star Norris says McLaren 'definitely weren't expecting' to reach Q3
McLaren have a record of rookies performing well Down Under - remember Lewis Hamilton and Kevin Magnussen scoring podiums on their debuts? Lando Norris might not reach those dizzy heights in his first F1 race, but was one of the stars of Saturday at the Australian Grand Prix, as he finished up P8 in his debut qualifying performance. And it was a moment the 19-year-old planned to 'treasure', after surprising even himself with his display in Melbourne.
McLaren had failed to trouble the top 10 across all three free practice sessions of the weekend leading into qualifying, while Norris himself had been comfortably out-paced by team mate Carlos Sainz as he began his McLaren career in earnest.
With that in mind, McLaren gave their rookie driver three runs in Q1 to give him the best possible shot of getting out of the segment – but no-one was predicting how high Norris would rise as qualifying progressed…
QUALIFYING: Hamilton beats Bottas to Australia pole as Mercedes dominate
"Our aim was just to get into Q2… and that went pretty well," said the British rookie, whose team mate was eliminated in Q1 after getting impeded by Robert Kubica's punctured Williams. "I think you can tell by doing three runs in Q1 [that] we were a bit unsure if I could definitely make it into Q2. So we put a lot of effort into trying to achieve that and obviously that all went to plan.
"Then I only had one set of new tyres for Q2 so not in as strong a position as some of the other drivers, but then I still managed to get into Q3 – so definitely not what we were expecting."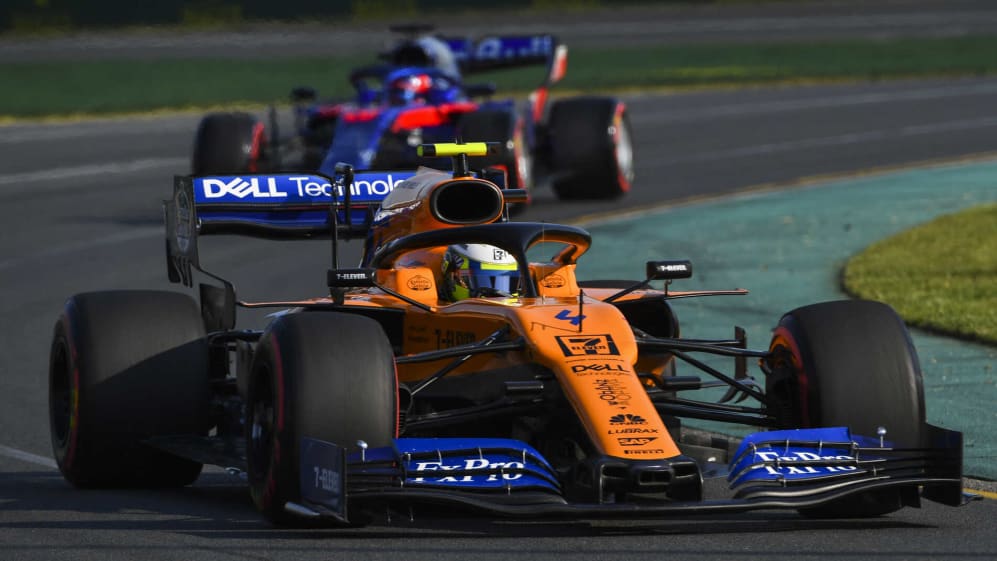 Sainz rues bad luck as Kubica puncture costs him dear
Norris' efforts helped McLaren to claim their best qualifying result since 2014, when Magnussen finished eighth before being classified second in the race. And asked how much he thought his performance would have boosted morale in the team, Norris replied: "I think it's massive, to see that it is possible to do it.
"We have, in some ways, moved forward from last year. Not as much as we need to. I feel like I really maximised everything – not completely but to an extent. I've got a long race ahead of me tomorrow… and we do need to do a lot of work to maintain these Q3s.
"Today wasn't a one-off, but it's probably not going to happen all the time, so I need to make sure I treasure this."