Norris reveals he visited UK specialist to solve chest pain issue after Styrian GP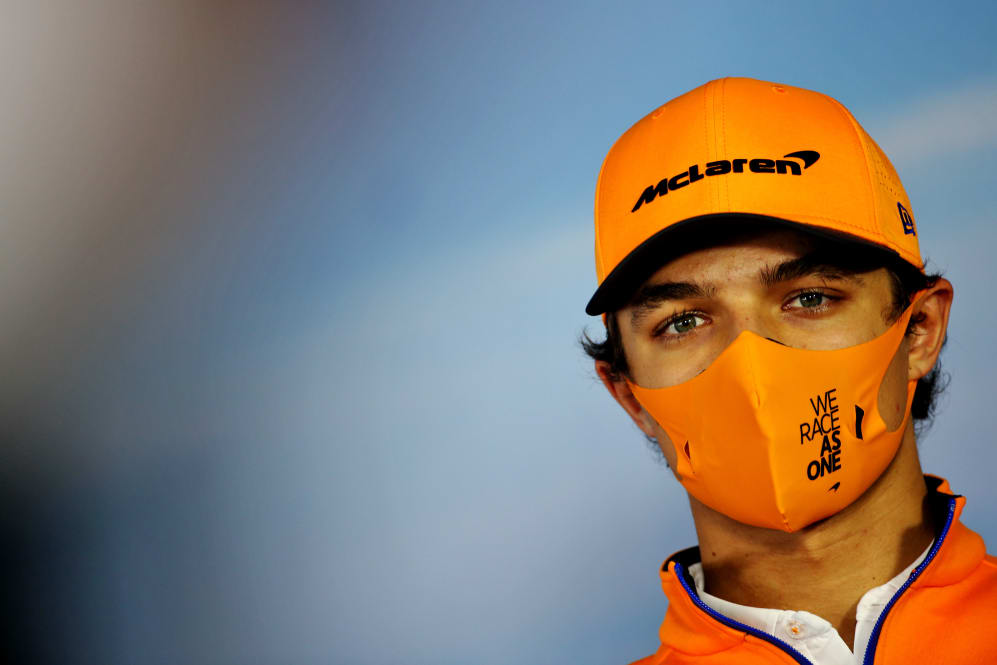 The mystery of Lando Norris's chest pains from the Styrian Grand Prix weekend has been solved after the McLaren driver revealed he visited a specialist in the UK after last weekend's race to diagnose the problem.
Norris complained of pains after Friday practice at the Red Bull Ring, with the issue preventing him from completing as many laps as his team mate Carlos Sainz, though he went on to seal fifth in the race with a fantastic final lap charge. Ahead of this weekend's Hungarian Grand Prix, he explained how he got the issue resolved.
READ MORE: TREMAYNE: Why Lando Norris is giving me James Hunt flashbacks after stellar start to 2020
"I'm feeling better for this week which is a very good thing. I went back to the UK in the last few days, remaining in my bubble to go and see some specialists and get scans and so on. We diagnosed what the problem was, I'm feeling better. It's not something that's going to completely heal overnight but I'm much better than I was on the weekend so that's a good thing."
Pushed on the exact nature of the issue, Norris said it was simply a result of being so long out of an F1 car, having not driven his McLaren since winter testing, before getting back behind the wheel for the Austrian Grand Prix.
After first joking that the pain was from a broken heart, he said: "It's just bruising from being out of a Formula 1 car for so long and getting back into it straight into a race weekend and doing so many laps, so it wasn't something I could really prepare for or know about.
"After we did the first weekend I had a few days off in between and it then hit my body a few days after; [I was] a bit bruised and so on, but that was it.
READ MORE: Perez reveals he's had an approach from a rival team amid Vettel to Racing Point rumours
"I'm all right for now. It's hard to know until I'm in the car and pushing it to the limit but for now everything's good and I'm looking forward to it," he added.
Now at the Hungaroring, Norris will race at a circuit on which McLaren have finished in the top 10 in every Grand Prix since 1998, and he himself finished ninth last season.