Opinion
TREMAYNE: Why Lando Norris is giving me James Hunt flashbacks after stellar start to 2020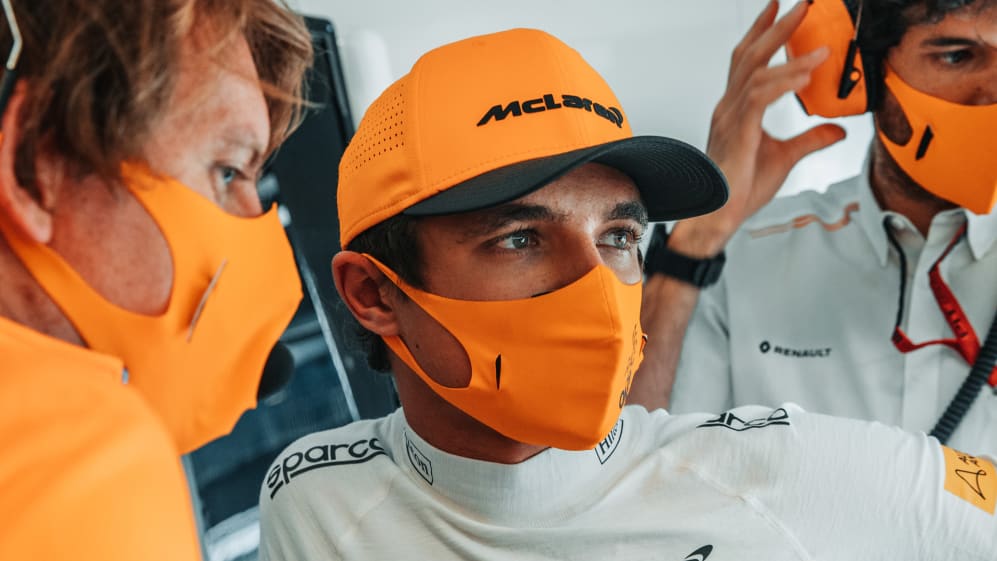 F1 Hall of Fame journalist David Tremayne looks back at the first two Grands Prix of the new season – and picks out one driver in particular who caught his eye in Austria...
I've really enjoyed the opening two races of the much-disrupted 2020 FIA Formula 1 World Championship. The Red Bull Ring was an inspired choice to kick-start the season, and Red Bull's Dietrich Mateschitz deserves much gratitude from many quarters of the sport.
As we reflect on the Austrian and Styrian events, one name really stands out for me. Yes, we expected Lewis Hamilton, Valtteri Bottas and Max Verstappen to star, just as we hoped that Charles Leclerc and Sebastian Vettel might. Probably Carlos Sainz, Alex Albon, Sergio Perez and Daniel Ricciardo, too. All good, fast, very experienced drivers in a variety of pretty decent machines.
WATCH: Re-live the dramatic fight for fifth in Austria with our incredible four-way split-screen view
But for me, the real stand-out has been Lando Norris.
He reminds me of the days when I was slowly losing my faith in BRM, back in 1973, when I gathered my information about F1 from the sports pages of The Daily Telegraph. From Monaco onwards that year, a name kept popping up on the practice and race reports: James Hunt.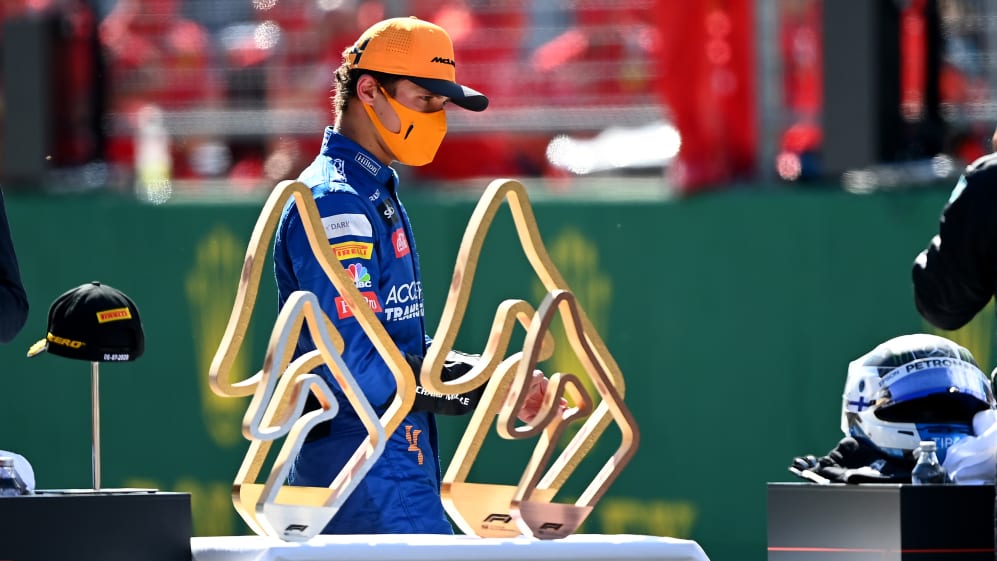 I'm not suggesting that Lando is another James - certainly not in terms of lifestyle, at any rate! - it's more his speed and the way his name has kept jumping into the limelight this year.
I've been watching him for a few years now. I thought he had a reasonable GP2 season in 2018, without being stellar. George Russell was the stand-out there. And I was impressed by his first season of F1 with McLaren last year, especially his qualifying. He got through to Q3 in his debut in Australia, which grabbed the attention, and all year he was pushing team mate Sainz hard on a Saturday afternoon.
READ MORE: Norris hails 'best race in F1' after passing both Racing Points on final lap for P5
Lando took the spoils 11-10 in the quali head to head, though if you took all the various factors into account, Carlos narrowly aced him there. But there were times when Lando's race pace was better. You had to be impressed with that, given that Carlos was as quick as Max Verstappen during their time as team mates at Toro Rosso.
Only bad luck, particularly at Spa where his car expired within sight of fifth place, lost him 10th overall in the points stakes. You had to keep reminding yourself that he didn't turn 20 until November…
So his first year was impressive, but Carlos was the star over the full season, which you'd expect with his greater mileage.
But this year I think the Bristolian has really taken a big step forward, especially in racing. The Lando we've seen thus far in 2020 is still very fast, but now mixes a level of aggression – 'tiger' – with his racecraft that wasn't always evident last year.
READ MORE: ANALYSIS: How Norris beat Hamilton to the podium with one amazing lap
In Austria he had qualified a brilliant fourth and then got his head down in the two final laps, carefully harvesting all his battery power for a big final effort. That was when he set the first fastest lap of his F1 career and just kept pushing and pushing to reduce the deficit to Lewis to less than the champion's five-second race-time penalty.
He really excelled in the final sector, and that was where his first podium was won. When he crossed the line his race had taken him one hour, 31 minutes and 1.230 seconds; Lewis' had occupied one hour, 30 minutes and 56.428 seconds. Add in Lewis' five-second penalty, and Lando's final spurt had enabled him to beat him to third place by just 0.198s.
Imbued with confidence he went into the second race with similar panache, which made it a shame that he incurred a three grid-place drop for inadvertently overtaking two cars under a yellow flag. Arguably, that was his one real error thus far.
And then he starred again in the atrocious conditions in qualifying: third behind Lewis and Max in Q1, having been fastest at one stage; third in Q2; and sixth in Q3 before that penalty was applied.
READ MORE: 'Speechless' Norris thought he'd 'fudged' chance of maiden podium finish
By his own admission, his pace in the race's first stint in Styria wasn't bad, but he was having to look after his tyres as Carlos led the bunch in which he was second from the back. He thus found himself in a hurry up and wait holding pattern, getting dirty air from all the cars directly ahead of him. So he focused on just looking after his tyres – "a great decision by me" – but by then running longer he was in a great position to have a fighting race in the second stint.
Once the team had asked Carlos to let him by, which the Spaniard sportingly did on the 62nd lap, he was freed up to race hard. And he did that to spectacular effect. The way he caught and disposed of Daniel Ricciardo and Lance Stroll was a real racer's work, opportunistic and decisive, yet clean.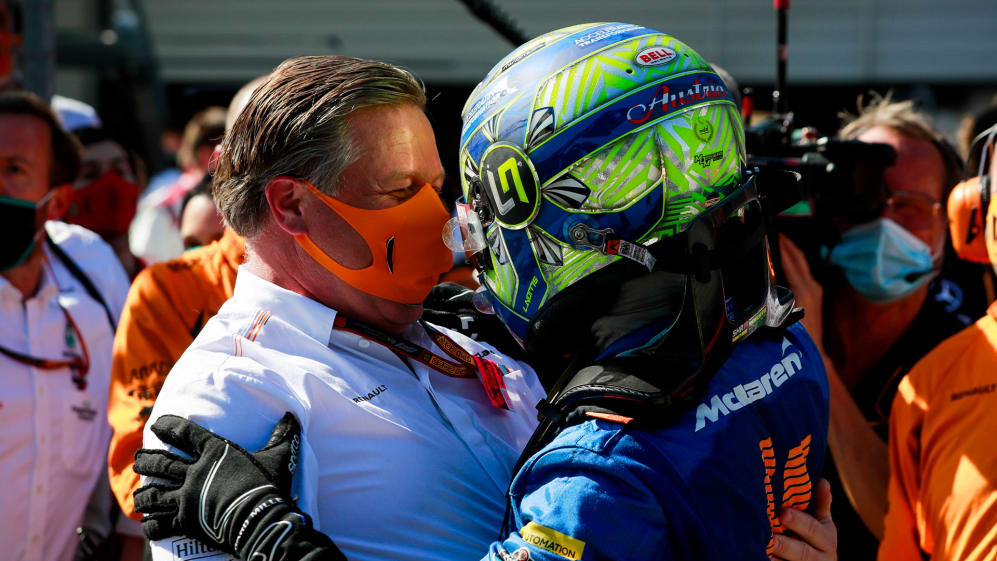 And, yes, he was lucky to come across Sergio Perez in Turn 9, limping home with a damaged front wing, but you take what you can get in this business and he took it well.
Third and his first podium and fastest lap in the first week in a race full of retirements and penalties, and now a solid fifth, without such dramas. That was a pretty strong showing.
But besides the results, it was his willingness to go wheel-to-wheel with anyone in both races that left the biggest impression. His hunger. He and Carlos shared a lot of the same bits of track in both races, and the Spaniard is no slouch.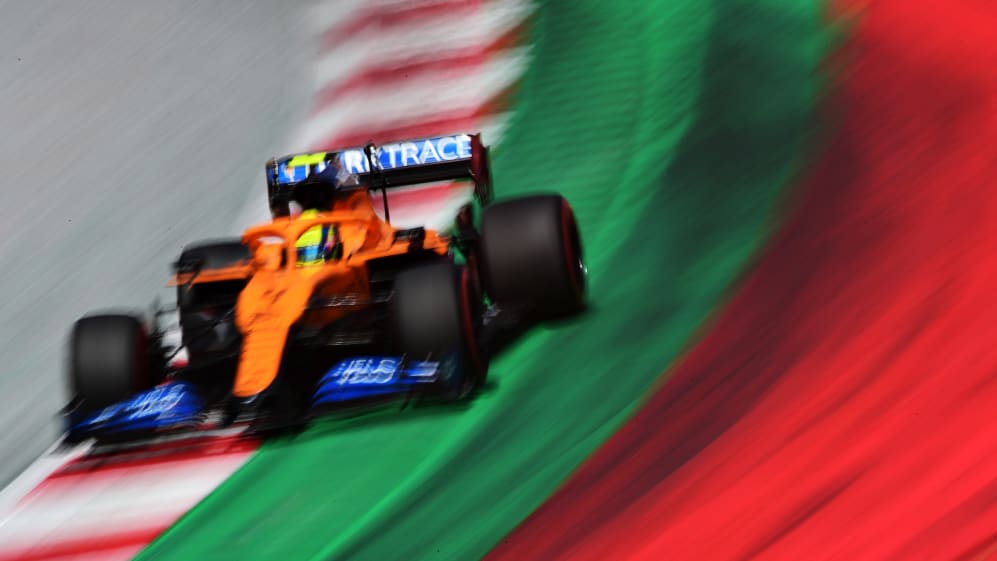 And he is, of course, the man whom Ferrari have chosen to replace Sebastian in 2021. Yet there Lando was, giving him as good as he got. I'm not sure the 2019 version was able to do that.
READ MORE: Ricciardo/Norris will be the most exciting driver line up in 2021, says Zak Brown
Over the winter, and in all the training and virtual races in which he competed, his primary aim had been to enhance his performance in real races. He admitted that he couldn't wait to see if all that work had paid off. In Austria he knew that it had, and in Styria he merely confirmed that to himself, and to the rest of the world.
These past two races he truly earned his spurs and convinced observers that in his sophomore season – and despite chest pains that saw him taking painkillers all last weekend – we are seeing another genuine star emerging.