Perez reveals he's had an approach from a rival team amid Vettel to Racing Point rumours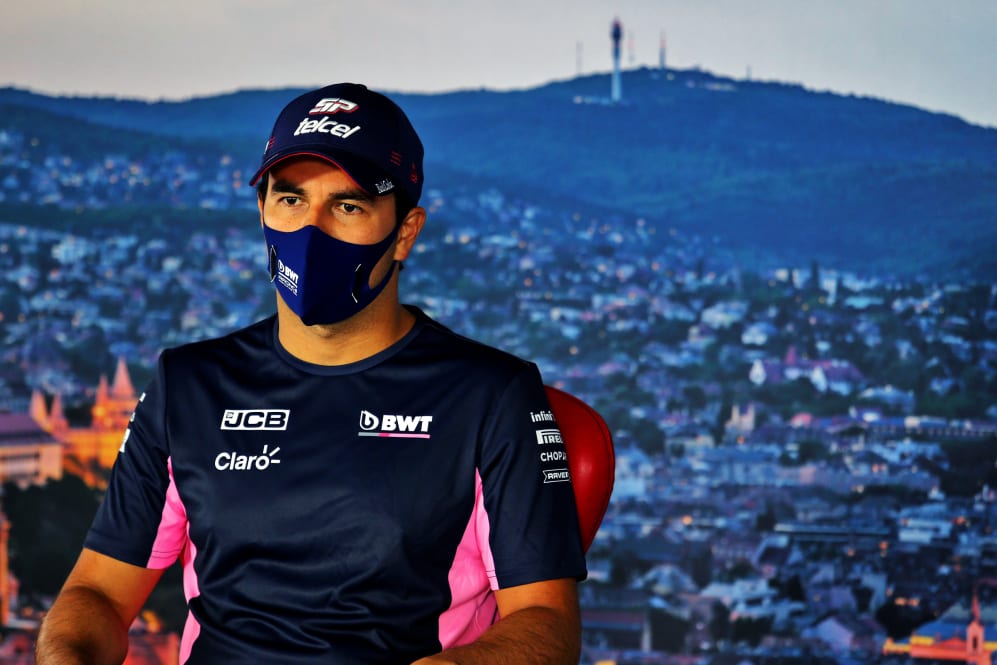 With rumours mounting in the Hungarian Grand Prix paddock that Sergio Perez's seat at Racing Point was under threat from four-time champion – and free agent for 2021 – Sebastian Vettel, the Mexican has revealed he's already been contacted by another F1 team interested in his services should he not remain with Racing Point.
Perez is under contract with Racing Point until the end of 2022, as he was very keen to stress in Thursday's pre-race press conference in Budapest. But with Vettel having unexpectedly come on the drivers' market after Ferrari opted not to renew his contract, it's been reported in Germany that talks between Racing Point and the four-time champion have taken place – with Perez thought to be the driver most likely to be moved aside were the German to come on board, given Lance Stroll's family ties to team owner Lawrence Stroll.
READ MORE: Sebastian Vettel to Racing Point - what's rumour and what's reality?
Asked about the rumours, Perez was non-committal about where his future lay, while pointing to his pre-existing contract with the team.
"I think I'm with the team as far as I know," said Perez. "I have a contract. I think the answer to these questions, you will learn them in time. We will see what happens in the next weeks. But from my point of view, I've got a contract with the team and I fully believe in the future of the team."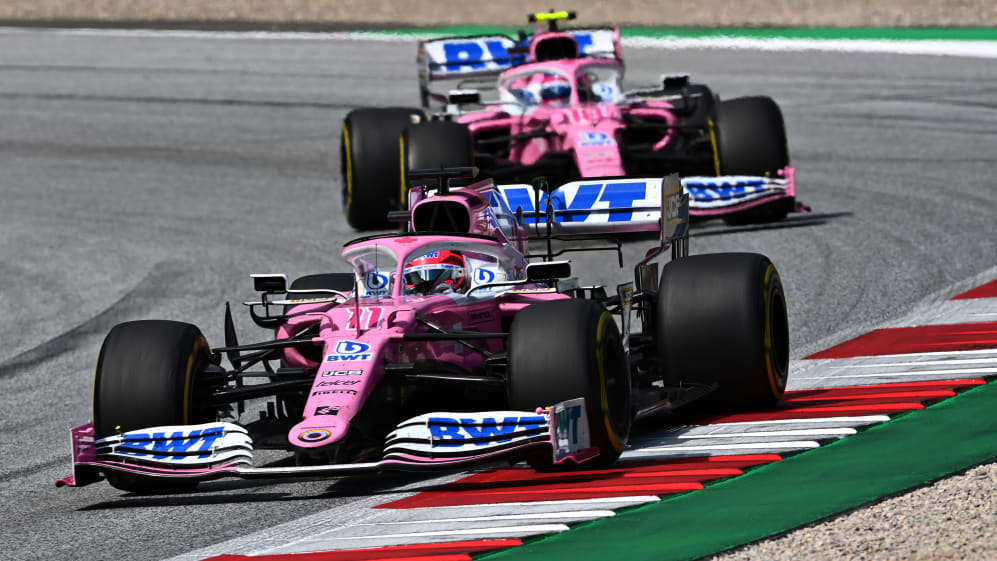 However, pushed on whether that contract meant he would definitely stay with Racing Point from 2021 onwards, Perez replied: "In Formula 1 you never know until you're going to start the race if you're racing. This is how things are.
"I know I've got a contract, I know that during the week there were obviously the rumours that came out [about Vettel] and we actually got contacted by a team in the paddock – I won't say any names – and also other teams [in other] categories, which was quite a surprise because we have a contract for the next years here. But at the moment there are just rumours around.
"I think it's just part of the game," he added "The team has taken a big step forward so it's good to have big names related to the team because that means that we're making a good job, we're making progress and I think the team should be proud of it. And the rest? I've been in Formula 1 10 years so I'm used to this stuff."
TRENDING TOPICS: Vettel's future and 5 more talking points ahead of the Hungarian GP
It was thought that aside from his contract, one sticking point in a swap of Perez for Vettel might be the emotional bond between team and driver formed when Perez helped rescue the team during its financial low point in mid-2018, leading to the administration process that allowed Lawrence Stroll's purchase of the squad. But according to Perez, the part he played shouldn't be a factor in the team's decision on driver line-up.
"At the end of the day, this is a business," he said. "To go forward, everyone has to be happy. The reason we saved the team was not for later on. It has nothing to do with other things. We did it to save the jobs, and that will always remain with me, whatever happens. I didn't do it for people to thank me. The team don't owe me anything, so that has nothing to do with it."
Meanwhile, despite being the son of the team owner, Lance Stroll also confirmed that his seat was not yet 100% shored up for 2021, telling the media in Hungary: "I'm not locked in for next year, and I don't really know what's happening in the future with that. I'm really just focused on this year and this weekend in particular, then it's up to management to decide what's best for the team."