Norris says he's shared 'good moments and good memories' with outgoing team mate Ricciardo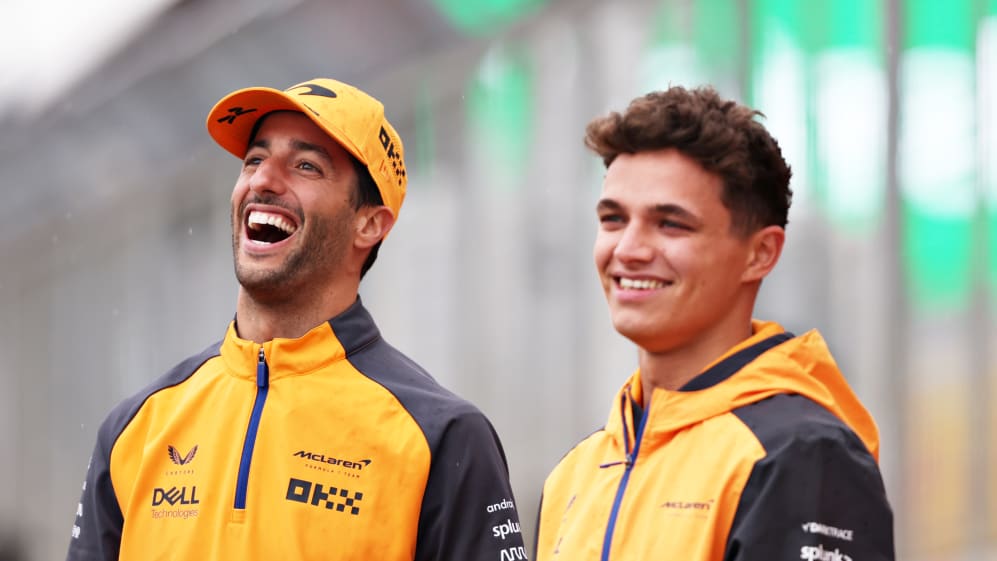 Lando Norris says team mate Daniel Ricciardo will leave him with "good memories" of their time together at McLaren, as the Australian prepares to depart the team at the end of the 2022 season.
Ricciardo joined McLaren on a multi-year deal from Renault in 2021, the Australian having provided McLaren with their first win since 2012 and picked up 134 points up to now – 19 of those having come in the first 13 Grands Prix of 2022. McLaren and Ricciardo agreed to terminate his contract early.
READ MORE: F1 'the only racing I'm interested in at this stage of my career' says Ricciardo, as he fails to rule out 2023 sabbatical
"I think it's obviously been tough," said Norris in Belgium, when asked for his reaction to the news. "You know, between both of us and what we want as racing drivers, we want to be at the front, we want to be winning races and podiums
"It's been a tough couple of years and at the same time it's been very enjoyable. We've got along very well, we've constantly tried to help each other – he's helped me in many ways and I've helped him in many ways – and he makes it very enjoyable.
"I guess sometimes you have team mates who are very closed off and don't want to talk or whatever but we've had a lot of good moments and good memories and good laughs which always makes your life a lot more enjoyable in Formula 1."
Ricciardo has reiterated his drive to continue competing in Formula 1, while on Thursday at Spa the likes of Sebastian Vettel and Lewis Hamilton voiced their support for the ex-Red Bull racer.
Norris added that he wanted to see Ricciardo continue in this championship, despite the "sad" news that he would be departing the team in orange.
READ MORE: Alonso not joining Aston Martin 'for the paycheque', insists team boss Mike Krack
"It's always sad, it just shows how tough Formula 1 is, how tough it is to perform at a level you've got to be at, but I've got a lot of respect for him and what he's achieved already in his Formula 1 career," continued the Briton.
"And it's not over for him; I'm sure there's a Plan B for next year. Hopefully I'll look forward to racing against him next year."
Norris – whose mother is from Belgium – now readies himself for one of his home races this weekend. The 22-year-old crashed out of qualifying for last year's race that was shortened by heavy rain at Spa-Francorchamps. He will start Sunday's race from P18 after taking grid penalties for power unit changes, with Ricciardo set to start P7.