F1 'the only racing I'm interested in at this stage of my career' says Ricciardo, as he fails to rule out 2023 sabbatical
One day after it was announced that he would be parting ways with McLaren at the end of this season, Daniel Ricciardo opened up about his impending departure and said that he would consider a sabbatical away from Formula 1 in 2023.
McLaren and Ricciardo agreed to part ways at the end of this season – with Ricciardo saying on Wednesday that he still believes he can compete "at the highest level".
ANALYSIS: Why McLaren and Ricciardo divorced – and what they will do next
On Thursday in Spa, Ricciardo was then asked if he would consider a sabbatical in 2023, replying: "If it made sense, yes. [F1] is the only racing I'm interested in at this stage of my career. Like, F1 is what I love and it's where I see myself if I'm doing any racing.
"But if the stars don't align and it doesn't make sense next year and if it means taking that time off to reset and re-evaluate, then if that's the right thing to do, I'm willing to do it."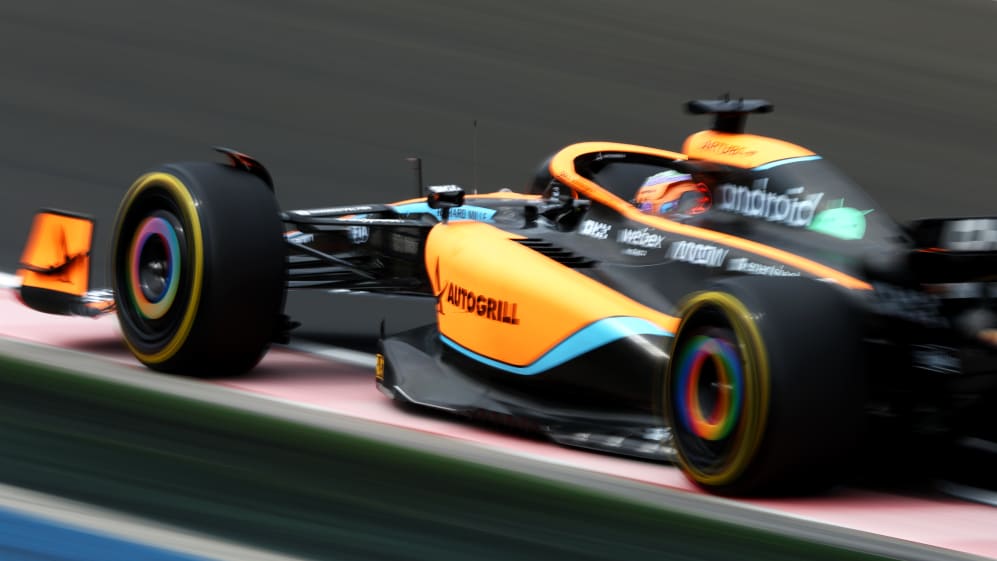 The eight-time Grand Prix winner, who led McLaren's one-two finish in last year's Italian Grand Prix, reaffirmed his aim to stay in F1 beyond the end of 2022.
"I still love the sport. I think through all of this, I guess you'd call it adversity, I haven't lost that confidence in myself. For sure we've had some tough weekends and you can't help but show emotion sometimes. I still love it and I still want to do it competitively. I want to do it in the right place.
"I never said I want to just be a driver to make up the numbers. If I'm here, I want to be here for a purpose. I don't know what that means yet for the future, but of course if it's the right opportunity, then this is where I want to be."
READ MORE: 'I still believe in the championship' says Leclerc as he targets 'perfect' weekend in Spa
Looking forward to the next nine races, starting with the Belgian Grand Prix – a race that Ricciardo won for Red Bull in 2014, before finishing fourth for Renault in 2020 and again for McLaren in 2021 – the Australian added: "Obviously after all this, there's a bit of a weight off the shoulders, and [I just want] to go out there and just race and go have fun. I always feel like I have a point to go and prove.
FORM GUIDE: The favourites for success at Spa as action resumes with the 2022 Belgian Grand Prix
"Although the team has made this decision, the team is behind me to make me go get the most out of the last nine races and to finish on a high. So there's a lot of people that support me and want me to do well. I'm not one to drive around and just enjoy it; I want to drive as competitively and fast as possible. No slacking off or anything like that.
"It's just: go out, have fun and try and get another Monza moment."