Horner, Perez and Vettel back Ricciardo to 'find his mojo again' after McLaren separation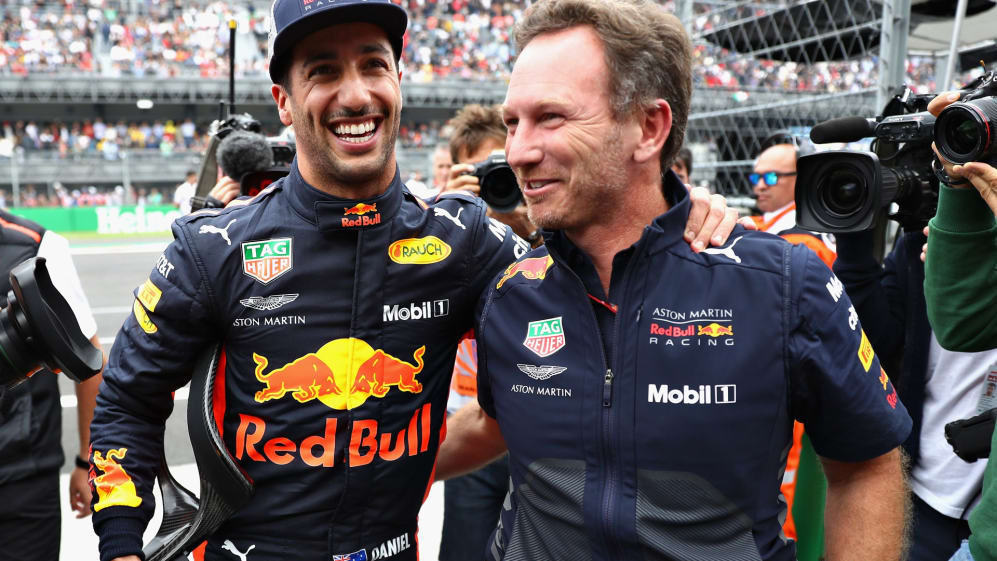 Red Bull Team Principal Christian Horner has backed his former driver Daniel Ricciardo to "find his mojo again" after it was announced that the Australian and current team McLaren will part ways at the end of the 2022 season. Sergio Perez and Sebastian Vettel also offered their support, the latter having said Ricciardo's qualities "will shine through".
Ricciardo won seven Grands Prix, took three pole positions and 29 podiums for Red Bull between 2014 and 2018, before joining first Renault and then McLaren. The Australian will leave McLaren at the end of this season and has reiterated that competing in F1 beyond 2022 is his goal. Horner gave his take on the driver that won for Red Bull in F1 and on the road to F1 as a junior racer.
"It's a great shame to see that he is struggling, and hopefully he can find a seat in Formula 1 moving forward.
READ MORE: F1 'the only racing I'm interested in at this stage of my career' says Ricciardo, as he fails to rule out 2023 sabbatical
"I think Formula 1 would miss him, he's a big character, he's a big personality, and I don't think we're seeing the real Daniel Ricciardo at the moment, so it would be great to see him find his mojo again and hopefully find a reasonable seat in Formula 1 for next year," said Horner.
Horner added: "What he achieved with us was phenomenal: third in the World Championship twice, I think seven victories, and many, many podiums.
"It's obviously a tricky one. I mean, Daniel, the time that he spent with us, he grew up as a junior driver within the junior programme, winning the Formula 3 Championship, and then obviously stepping into Toro Rosso, into Red Bull Racing."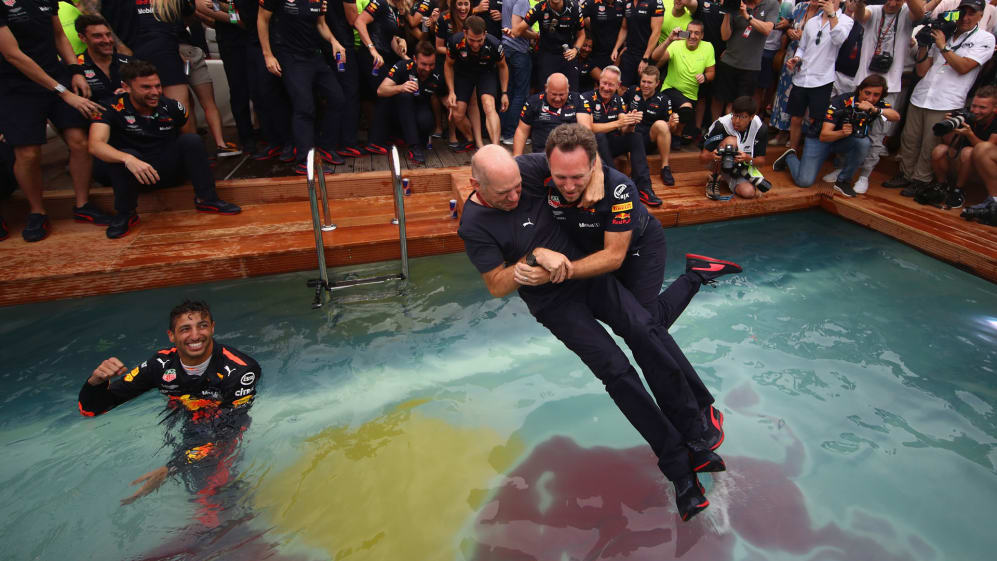 Sergio Perez, who was briefly left without a seat late in 2020 after Racing Point parted ways with him to make way for Sebastian Vettel, said the 33-year-old Ricciardo will find the "right opportunity" in F1.
"I've been in that situation before. And sometimes, for people sitting back on the computers, on social media, it's very easy to judge things but for us, this is our life, this is what we want to do and we still want to be in the sport.
READ MORE: Szafnauer 'very confident' that Piastri contract ruling will fall on Alpine's side
"But I think it's always good to sit back sometimes, you know, and just enjoy the time. Because whatever comes next, you will be great. I mean, Daniel, he's in a privileged position as well, the career he's had up to now. And I'm sure he will find the right opportunity for him."
Perez, of course, joined Red Bull for the 2021 season and is set to remain with them until at least the end of 2024.
Vettel, who will retire at the end of this season having won all four of his titles with Red Bull, added that he was "saddened" by the situation surrounding Ricciardo.
READ MORE: The man behind the racer – Lawrence Barretto on getting to know the real Sebastian Vettel
"Maybe I have too much empathy for a Formula 1 driver, but very saddened by hearing what's going to happen to Daniel. I think it's a very, very difficult situation to be in. I think he's still one of the best drivers. I raced against him. I had the pleasure to race against him and the not so pleasurable side of getting beaten by him years ago, and I still think he has very, very much to offer.
"I don't know the details, but I guess McLaren failed to extract the potential that he has. And it's sad to see that he's been put in a difficult position. But I wish him, obviously, all the best and I'm sure that ultimately the talent he has, and the qualities he has, will shine through."