Norris says McLaren in a 'good place' but plays down chances of repeating Silverstone success in Hungary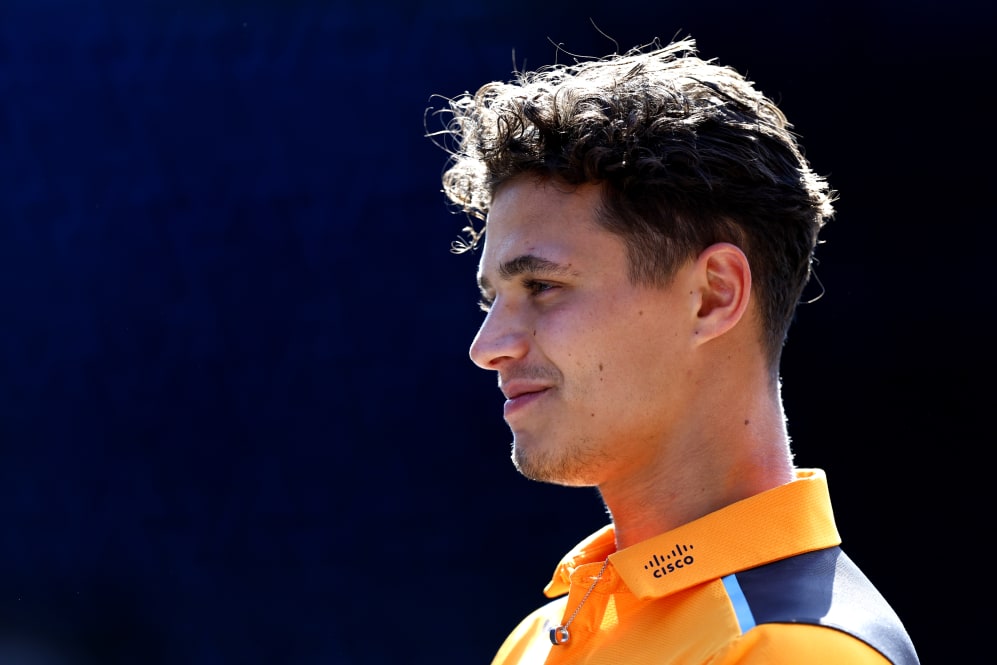 Lando Norris says he and McLaren are in a "good place" heading into Budapest, after scoring their first podium of the season at Silverstone – although he warned that a repeat this weekend at the Hungarian Grand Prix might be an outside bet.
After a slow start to the season, McLaren and Norris have showed improved pace in recent races. Following the introduction of their first major upgrade package of the year, the Briton finished fourth in Austria, before taking second place last time out at the British GP.
READ MORE: Ricciardo says he's 'fallen in love' with F1 again as he admits Red Bull return is his 'dream'
And speaking to the media ahead of this weekend's action in Budapest – which Norris travelled to alongside returning former team mate Daniel Ricciardo, who's set to drive for AlphaTauri for the rest of the season – the McLaren driver gave an insight into the atmosphere surrounding him and the team at the moment.
"I feel good. I always feel good coming off a podium," said Norris. "I had a weekend for it all to sink in, just to make the most of it, you know? A nice weekend off, a week of celebrating, and a week of relaxing, making sure we are ready for this weekend.
"A little trip in with Daniel today. Good to see him again. I mean, I've seen him a lot this year already, but nice to see him back in the car – we'll see how he does.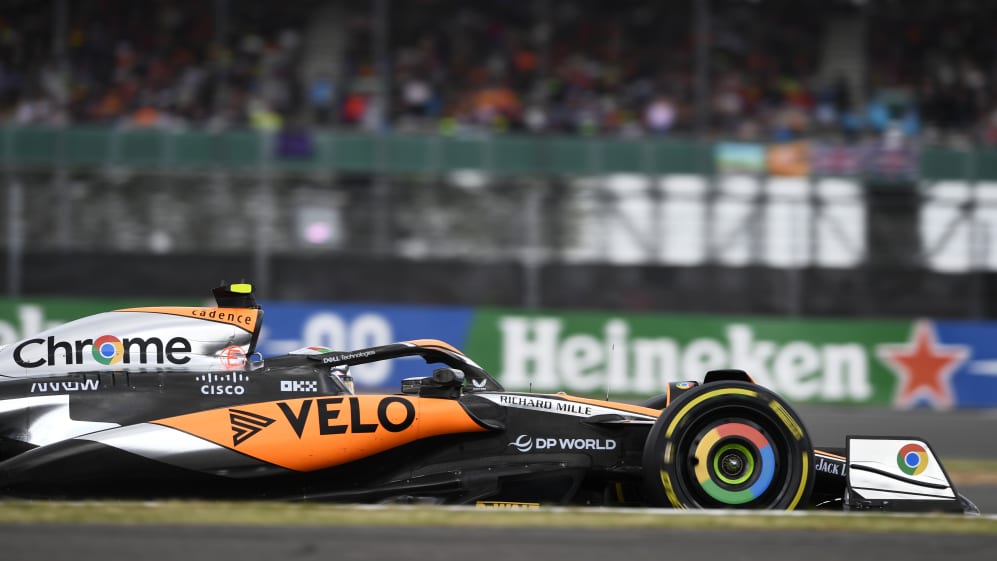 "But I'm feeling good, good place as a team, performing well, doing lots of things well, just a few steps forward after the last few weeks, hopefully we can continue that."
Of the back of a podium at the fast-paced Silverstone circuit, Norris was asked how he felt they would fare at a much slower Hungaroring track. He sceptically replied: "No matter what the outlook of it all is, we are not very good in the low-speed.
READ MORE: 'I never wanted him to leave!' – Verstappen gives his take on potential future reunion with Ricciardo at Red Bull
"We're not terrible. If you fully focus on slow-speed, we're not too bad. If you look at Monaco, we're not too bad in Monaco. I guess when you have to start to make compromises, there are much bigger wins for us in high-speed than focusing so much on low speed.
"I guess [it was] not bad here last year. This was not a bad weekend for us with a car that we struggled a lot with at the start of the season. So, I still want to be hopeful. But as I said, I doubt it's going to be as good as Silverstone because there's no high-speed."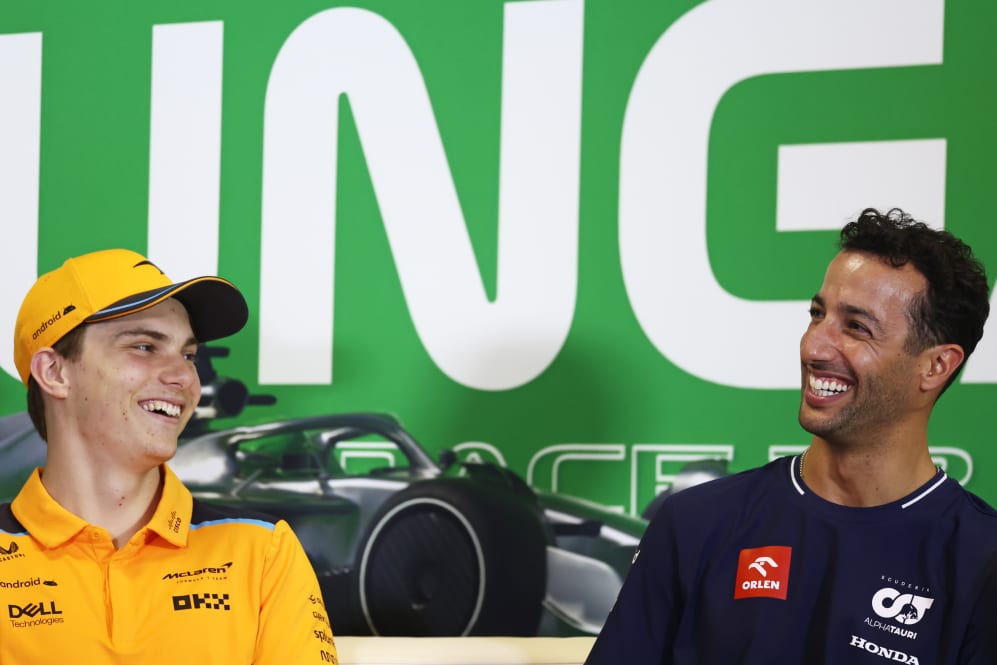 Team mate Oscar Piastri narrowly missed out on the podium at Silverstone, as he was left to rue the timing of the Safety Car that saw him finish fourth. However, coming into Budapest, Piastri was looking much more at the positives.
"Mostly satisfaction," said Piastri, when asked how he viewed finishing fourth at the British GP. "Compared to where we had been at points during the season, to be disappointed with fourth place seemed a little bit harsh.
NEED TO KNOW: The most important facts, stats and trivia ahead of the 2023 Hungarian Grand Prix
"Without that Safety Car there is always a question of what could have been. I was just super happy to be back towards the front and for the whole team, to be genuinely there on merit was very refreshing and a nice reward for our hard work, I think.
"Now we've got to try and maintain that, and try and fight towards the front again. I was thinking there might be a trophy coming my way for a lot of that race, but hopefully I've got some more chances."