Norris tips former team mate Sainz for potential Monaco win as Ferrari top Thursday practice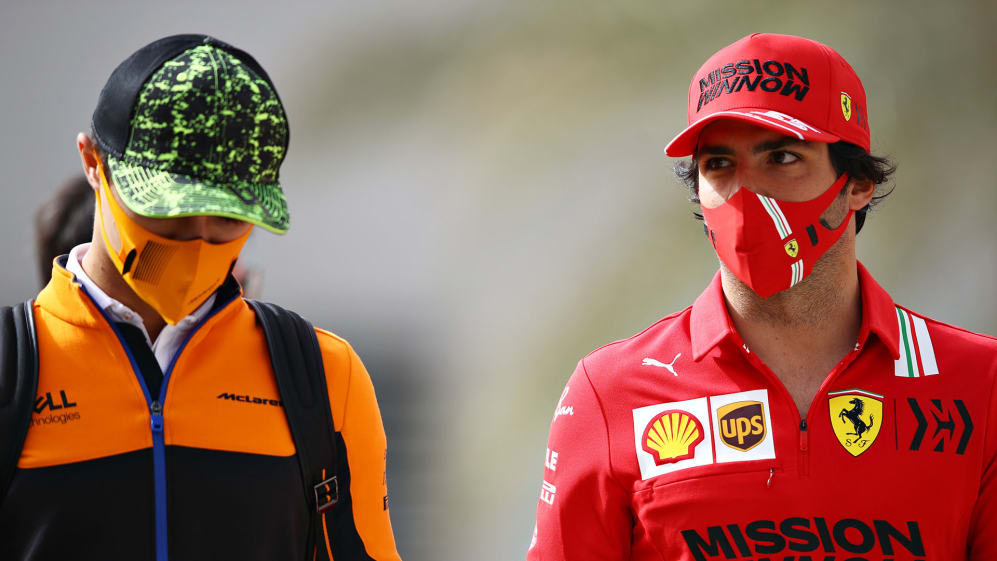 McLaren may be heading Ferrari by five points in the constructors' standings, but after Ferrari's Charles Leclerc and Carlos Sainz took a shock one-two in Free Practice 2 for the Monaco Grand Prix, McLaren's Lando Norris said he was unsurprised by the pace of the Scuderia drivers – while tipping former team mate Sainz as a potential winner this weekend.
Norris' own performance was far from shabby in Thursday's running at Monaco, the newly re-signed McLaren driver following up a P7 in Free Practice 1 with P6 in Free Practice 2 – as team mate Daniel Ricciardo struggled to 15th in both sessions.
READ MORE: FP2: Home hero Leclerc heads shock Ferrari 1-2 in Monaco as Hamilton takes third
But after ending the second practice session 0.695s off the leading pace of Ferrari's Charles Leclerc, Norris said that the performance of McLaren's nearest rivals hadn't been a shock.
"I don't think the Ferraris are surprising from what we know," said Norris. "Maybe from a spectator point of view, they don't get to see everything that we see, all the onboards and the data and stuff. We knew they were going to be very fast."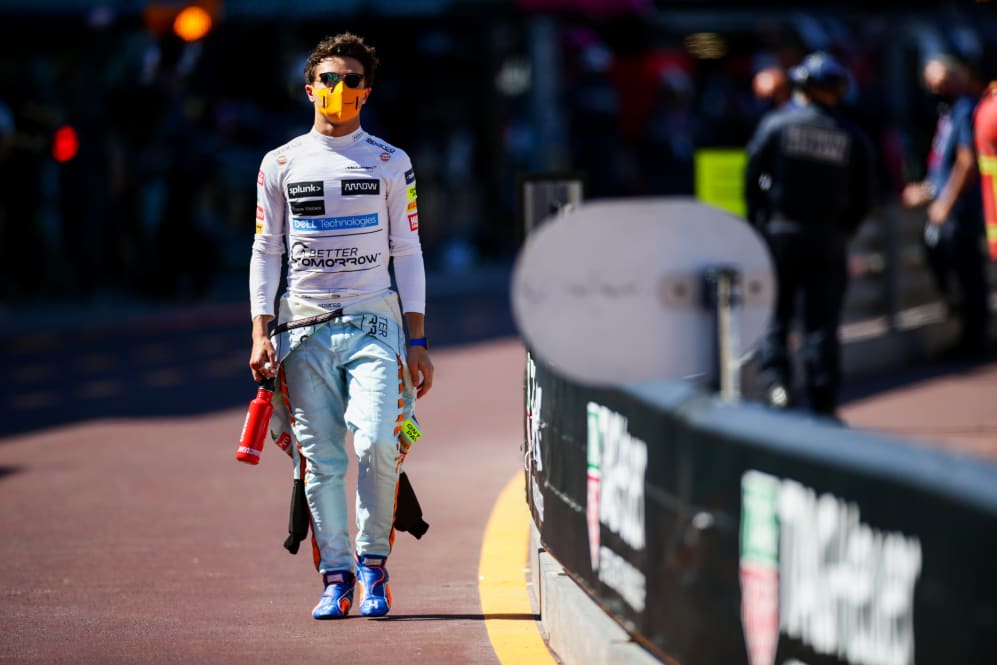 Meanwhile, Norris revealed that he'd been in contact with former McLaren team mate Sainz in the build-up to Monaco, suggesting that the Spaniard – who's never finished outside the points in Monte Carlo – could pull off a shock result this weekend...
"I texted Carlos before the weekend to say you're going to be very good this weekend, you're going to have a chance to win," chuckled Norris. "It's expected from us, they are looking strong, which isn't good for us, but we're doing the best job we can, and I think where we were today is where we deserve to be."
GALLERY: Ricciardo, Latifi, Leclerc and more sport special helmets for the Monaco Grand Prix
One advantage to the Monaco format is that McLaren now have the whole of Friday to crunch the data and try and close the gap to Ferrari – with Norris searching for a mite more confidence behind the wheel of the specially Gulf-liveried MCL35M around Monaco's streets ahead of Saturday's qualifying session.
"From a performance side of it, I was pretty happy with today, I was comfortable with the car, which is very important around here," said Norris. "But we also have some things to improve upon… into Saturday to try and gain that little bit more.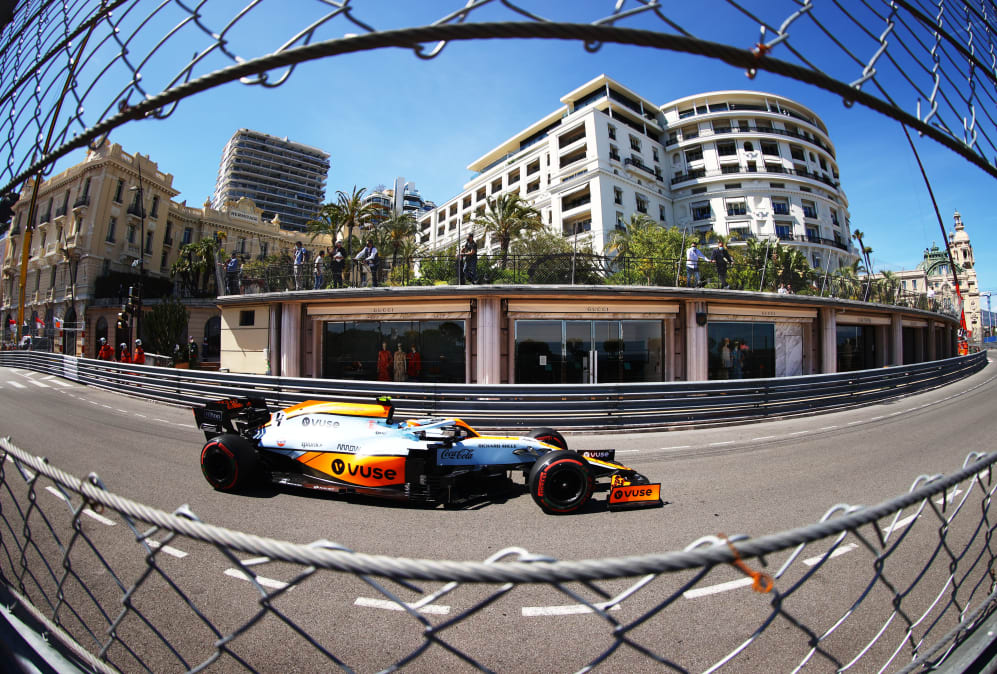 "The car's not super-easy to drive… especially the kind of corners where you definitely don't want to be going over the limits, so over the hill into Turn 3, the car can get a bit nervous sometimes, and it doesn't give you the best feeling as a driver," Norris added.
READ MORE: Norris says he didn't want to 'waste time' talking with other teams after McLaren contract extension
"[We're lacking] a bit of the confidence on entries to be able to really push on them, which isn't super, super-important, but in qualifying when you want to push that little bit more, it's easy to do it over the limit and lose everything.
"It's okay, it's not terrible, and other people look like they're suffering at the same time with those things, so it's not just us. But if we can improve on those things for [Saturday], then we're looking good."