Norris says he didn't want to 'waste time' talking with other teams after McLaren contract extension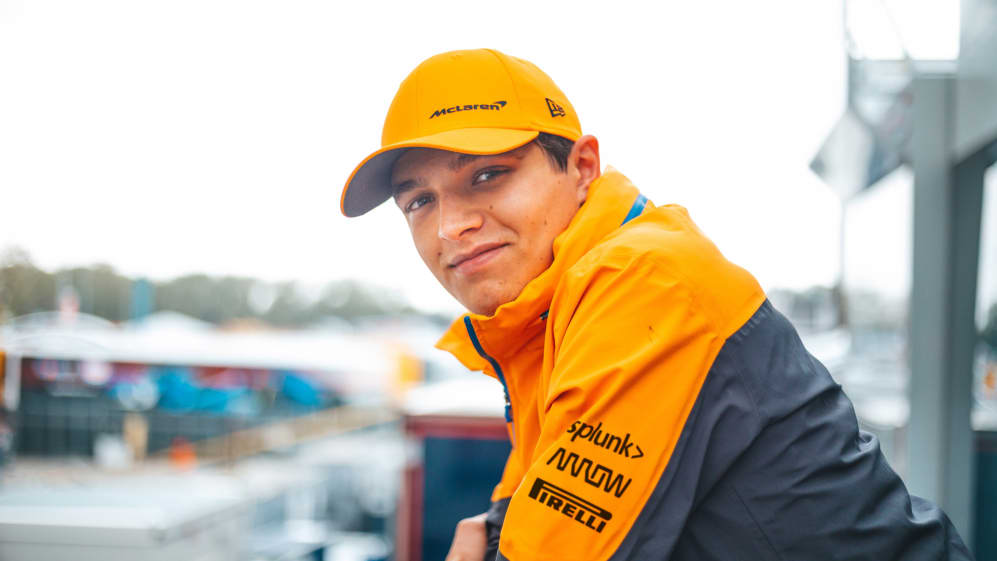 On Wednesday ahead of the Monaco Grand Prix, it was announced that McLaren's Lando Norris had put pen to paper and signed a multi-year extension with the Woking squad, meaning he's set to stay at the team until at least 2023. And Norris said that confidence in McLaren's mission to get back to the front of the pack had been behind him re-signing to the team after just four races in 2021.
Norris's terrific 2021 form means he currently sits fourth in the drivers' standings, having already appeared on the podium this season at Imola. And despite seats potentially becoming available at Red Bull and Mercedes at the end of 2021, Norris said he hadn't wanted to "waste time" worrying about moving elsewhere, given McLaren's current upward trajectory.
ANALYSIS: Why Norris' new deal makes perfect sense for him and resurgent McLaren
"I'm just very happy with where I am," said Norris. "I know I'm not winning races currently and I'm not on the podium every weekend and so on, but I'm still very happy with the position I'm in and I don't need to waste any time talking to anyone else or discussing anything else.
"The team have the confidence in me and I have the confidence in them, and it's pretty much as simple as that. And the earlier we can get [the contract] out the way, the earlier we can get our heads down for the next few years, focus on the jobs we have to do and let the other teams and other drivers worry about their situations, and we'll try to take advantage of that.
"[Loyalty's] a huge part for me," added Norris. "And as much as I want to win races and win championships and so on, the other thing that's just as important to me is making sure I'm enjoying where I am… Getting along with people and having those friendships and those relationships with people, all my mechanics, my engineers, everyone back in the factory, everything works so well at the moment and I love it, because it's so easy for me, just with the people I know, and I have to travel two minutes to get to the factory and things like that.
"That's just the kind of stuff I like. So just as much as winning and success means to me, enjoyment and actually having fun, enjoying my life, is just as important... and I guess the focus of it is writing a story together and having a history together."
FORM GUIDE: Will Monaco give us another Hamilton vs Verstappen classic – and can Leclerc score at home?
Meanwhile, another advantage to Norris staying put for 2022 is the fact that he won't have to adapt to a new environment when Formula 1's dramatic new regulations come online – something he said had been an important deciding factor for him.
"Especially coming into next season where you want that stability, as a team, also as a driver I would say it's nice to get it out the way and focus on the rest of the season and not have to think about this," explained Norris.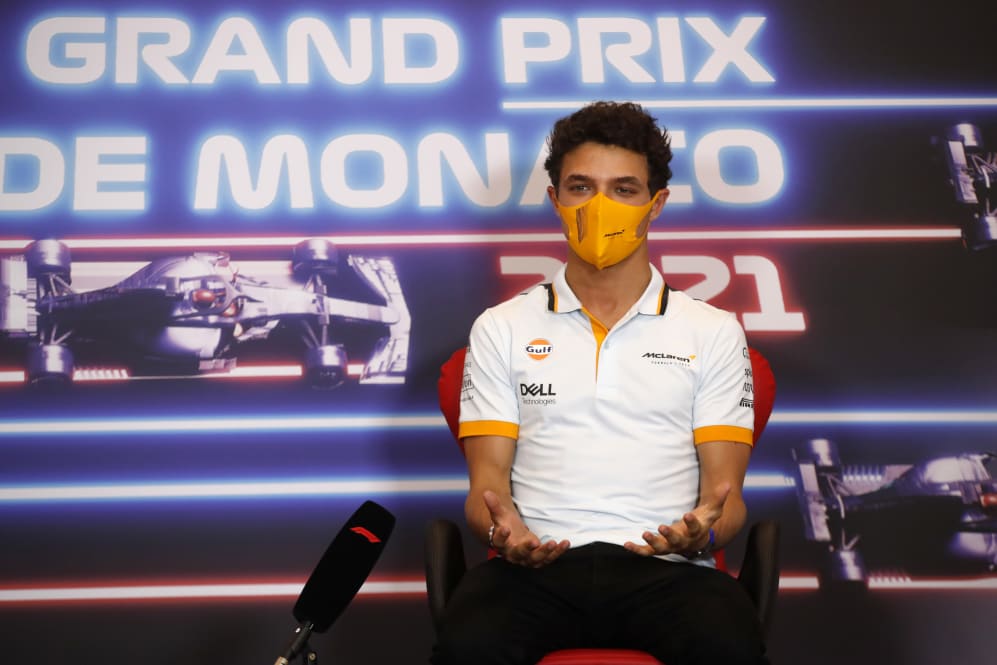 "So the best thing for me, the best thing for the team or for any team is to maintain the structure within the team, maintain the confidence within everyone and I think that will be a good thing for myself, my own confidence, but also for the team going into next year."
READ MORE: 'If you're willing to take it to the edge then it pays off' – 2018 winner Ricciardo on the magic of Monaco
Norris may be the first driver who's out of contract at the end of this year to announce their plans for 2022 – but according to the 21-year-old, only having worked with McLaren in Formula 1 posed a few issues when he headed to the negotiating table with McLaren Racing CEO Zak Brown...
"It was a bit of weird one for me to bring up because I've not necessarily been in that position before," laughed Norris. "It was a bit awkward. I didn't know how to spark the conversation, but I think at that time, they'd already started talking about it as a team and between Zak and Andreas [Seidl, McLaren Team Principal]. It was something that I wanted to... get out the way as soon as possible. So we then started talked about it and it all flowed from there… but I didn't know when or how to bring it up."