'Not much happened in my race' says Raikkonen after coming home outside the points in Monaco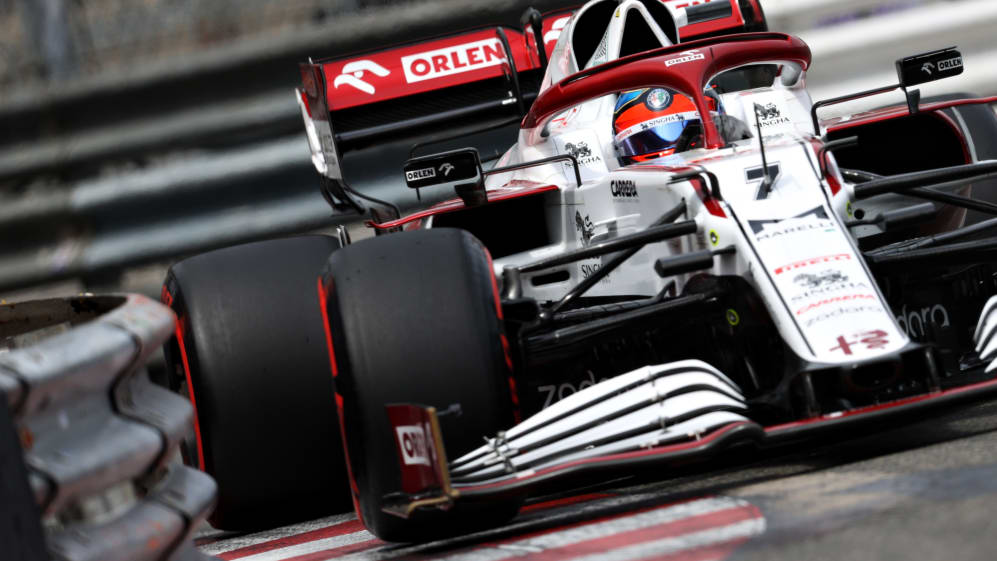 Kimi Raikkonen might have made it up to 12th place at the start of the Monaco Grand Prix and had the prospect of points for much of the race, but admits it wasn't his most exciting afternoon.
The Finn started from 14th but immediately gained one spot due to Charles Leclerc's absence and then overtook Daniel Ricciardo on the opening lap. When Valtteri Bottas retired, Raikkonen was suddenly in 11th and within striking distance of the points, but that's where he'd stay for the rest of the race as he finished directly behind his team mate Antonio Giovinazzi.
"We made up some places in the race but unless something really odd happens, it's almost impossible, pure overtaking is impossible," Raikkonen said.
READ MORE: 6 Winners and 5 Losers from Monaco – Who had a day to remember in the Principality?
"Obviously, from where we started, if nothing really happened it would have been almost impossible [to score points]. We made up some places but, in the end, it becomes quite boring.
It's a very special place, but we'll try again next time
"Overtaking is always difficult here, it has always been but in recent years, with the wider cars, you can go as slow as you want and nobody will pass you. That's how Monaco always is and not much happened in my race…
"It's boring, I didn't see anything happening in the race but that's how it's often here and it is what it is… Nothing really happened in the race, in the end we were just driving to finish."
READ MORE: 'I was just nowhere' – Ricciardo happy to move on from 'miserable' Monaco weekend
But Raikkonen isn't overly bothered by the lack of action either, taking his usual matter-of-fact view that it's just the type of race Monaco delivers.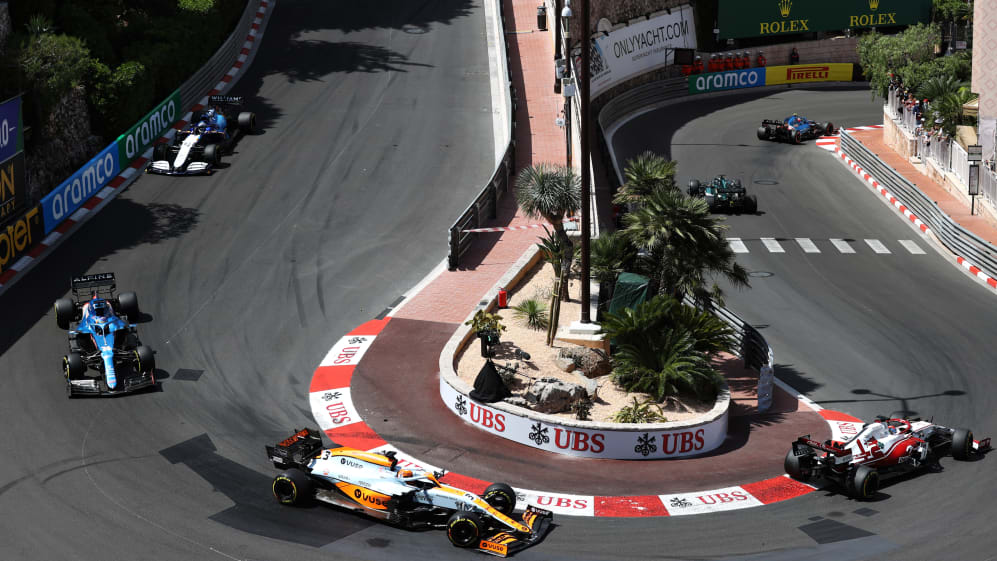 "We come here and this is what we get. Obviously, things can happen in the race, but normally you can go as slow as you want and no one will pass you because the cars are so wide these days. But it has always been like that.
"I don't think there's anything you can learn from here, it's a very special place, but we'll try again next time."
READ MORE: Undercut vs overcut – Why tyre strategy was so finely poised in Monaco, and why Hamilton couldn't make either work
With Giovinazzi scoring and Alfa Romeo competitive, team principal Frederic Vasseur saw more reasons to be optimistic regardless of the actual result.
"We made some steps for sure," Vasseur said. "To be in Q3, it was the first time of the season to score points - at least I won't have that question in the future! - and it's also important for me to be able to fight on track with Alpine and Aston Martin. Again we were able to have the same pace. The race was a bit chaotic and it was difficult to match with them, but honestly I think the pace was there all weekend and it was a strong performance from the whole team."