Feature
Undercut vs overcut – Why tyre strategy was so finely poised in Monaco, and why Hamilton couldn't make either work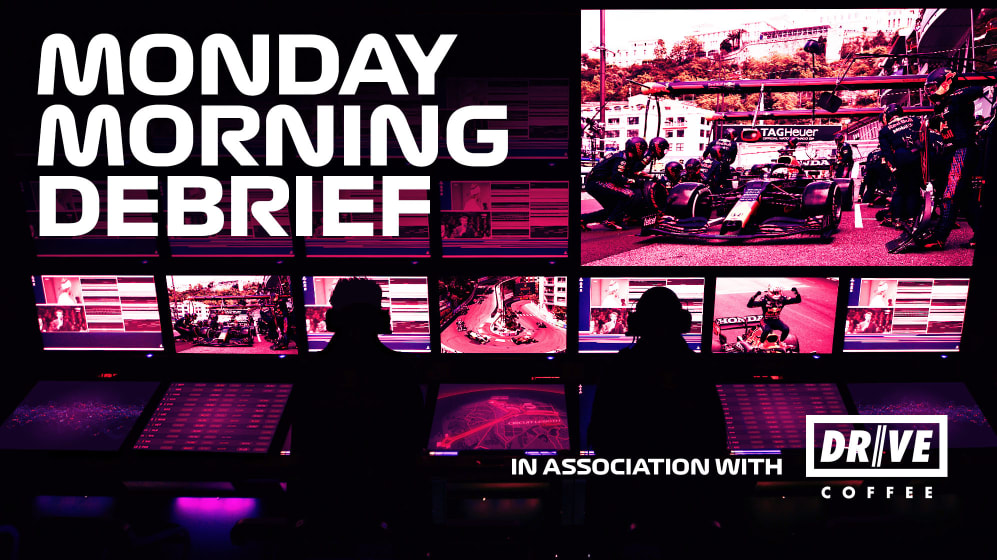 The way things panned out, Max Verstappen and Red Bull didn't need to worry too much about race strategy. Their victory came without any strategic pressure being applied, as Valtteri Bottas faded early with heavy tyre wear on the Mercedes even before being forced to retire at his pit stop, after a front wheel could not be removed.
But the way Verstappen and Red Bull ran the crucial first stint of their race was very much dictated by the delicate balance between the undercut and overcut strategies around Monaco.
READ MORE: Maiden Monaco win 'redemption for other races here' says Verstappen
The undercut is where you pass your rival by pitting before him and being faster on your new tyre out-lap than he can go on his old-tyred in-lap. The overcut is where you pass by staying out after they pit and being faster on your old-tyred in-lap than they can go on their new-tyred out-lap, usually because the new tyres have not come up to temperature fast enough.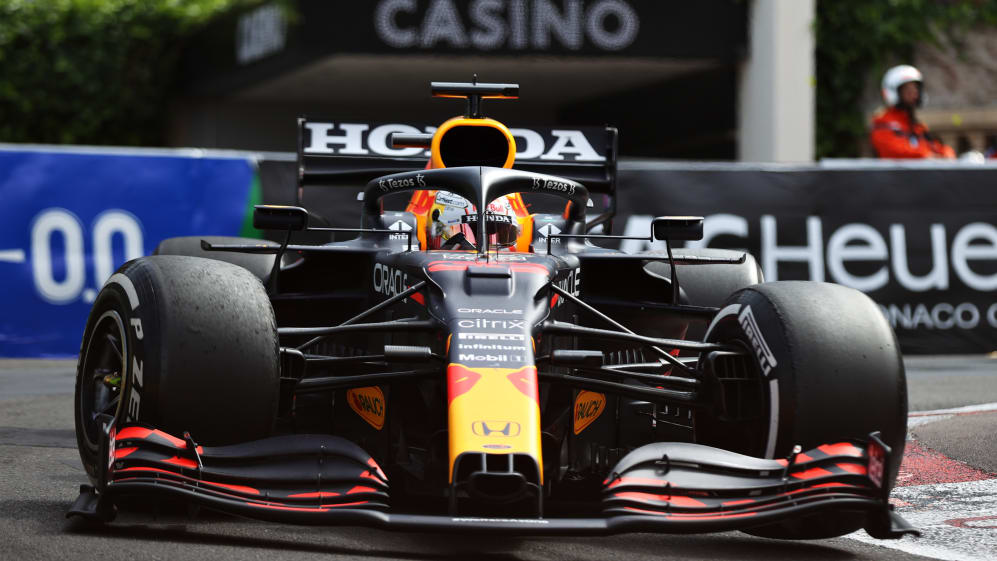 At most circuits the undercut is the dominant mechanism of passing at the pit stops because the old tyre has usually suffered a lot of performance degradation as its energy has been used up and the new tyre can usually be brought up to temperature quickly enough.
But Monaco is slightly different in that the corners are of such low speed and the street surface of such low grip that not much energy is fed into the tyres. So even with the softest compounds in Pirelli's range, the degradation rate is low.
READ MORE: Hamilton blasts 'really, really poor performance' from Mercedes after taking P7 in Monaco
The tyre's range here is defined by its wear rather than how much performance it has lost. Conversely, that low energy input means it can be difficult to bring a new tyre up to full operating temperature on the first lap out of the pits.
The combined effect is to make the undercut/overcut balance around Monaco very delicately poised. Which is more effective won't be the same for each car. Nor will it be the same for different phases of the race.
Once Verstappen had won the start, Red Bull would have immediately begun planning his race around the single planned pit stop. The soft tyres on which all the top 10 started had an estimated maximum range of around 40 laps and it was a 78-lap race. But it would be unlikely that anyone would run a set of softs for as long as that. The estimate pre-race was between laps 20-26. A set of mediums or hards would then comfortably get you to the end.
But that's just a starting point for the strategy. The aim isn't to finish the race in the shortest possible time, but simply to maintain track position, not to allow your rival any opportunity of an overlap. With this in mind, the first order of business was to decide what pace Verstappen should run the stint at.
READ MORE: Bottas warns Mercedes need to learn from the 'big mistake' in pit stop that caused Monaco retirement
Because overtaking is close to impossible here between equally-matched cars and because the likelihood of a Safety Car – potentially halving the time loss to the pack of a making pit stop – is high, and also because the longer you can run, the less chance there is of an overcut attempt on you working, the general aim is to run as long as possible. But also to keep out of undercut range of the car behind, in this case Bottas.
These are conflicting demands. To run long means running relatively slowly so as to limit wear. But running slowly potentially allows your pursuer to get within undercut range as the pit stop window opens.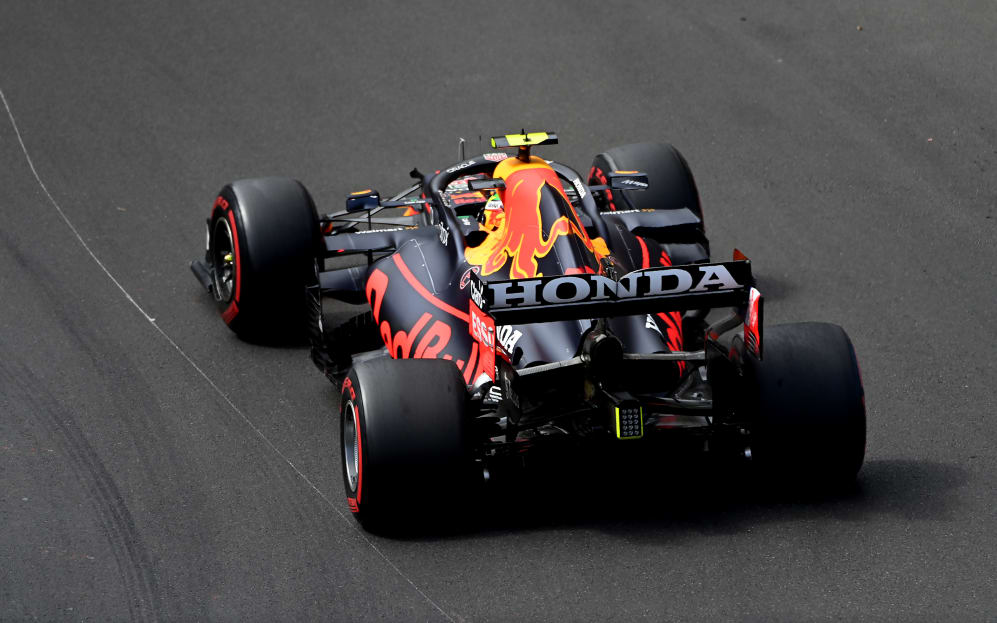 But, there is a potential solution to that conundrum. Which is to run at a pace slow enough that you delay how many laps have been run before there is a gap in traffic to drop into after the 21s time loss of the pit stop. For Verstappen, the natural potential gap was between the seventh-placed Lewis Hamilton and the slower eighth-place Aston Martin of Sebastian Vettel.
If Verstappen could keep the gap back to Vettel at under 21s, then it would prevent Bottas from making an undercut attempt, as that would be doomed to drop him behind slower cars when he rejoined.
READ MORE: 'We've waited for that' says Vettel after jumping Hamilton and Gasly to net first points for Aston Martin
In this way Verstappen could stay out for as long as possible, maximising his chances of getting the time-cheap Safety Car pit stop and all the while reducing the performance of Bottas' tyres and so reducing the chances an overcut bid.
Hence once Verstappen's gap over Vettel was approaching 20s, he was being instructed to lap in the 1m 16s – the same pace Vettel was running at.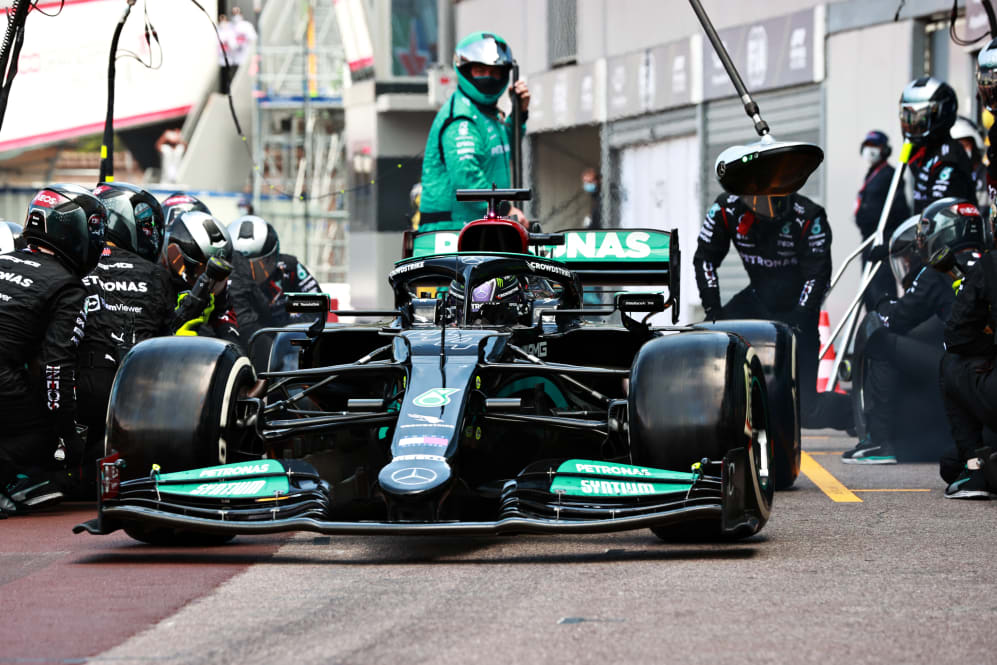 As it happened, Verstappen was out of Bottas' undercut range well before the pit stop window opened, because Bottas' Mercedes was suffering with heavy tyre wear and after 10 laps or so was unable to keep up even with the relatively gentle pace the Red Bull driver was setting. Such heavy wear was not typical and seemed to afflict only the Mercedes.
This made things much easier for Verstappen and those strategic complications no longer applied. The car with comparable pace and tyre usage to the Red Bull was the Ferrari of Carlos Sainz – but because he'd run behind Bottas for all of the first stint, he was too far behind Verstappen to make use of that.
READ MORE: Sainz says P2 in Monaco a 'bittersweet feeling' as he 'genuinely thought we could win'
Had the Ferrari been the car in second from the start, balancing the pace and the gap would have been much more challenging for Red Bull. Because responding to an undercut may have made him vulnerable to an overcut. It would have depended upon how much tyre life Sainz would have had – but Red Bull would have had no way of knowing that until after they had pitted Verstappen.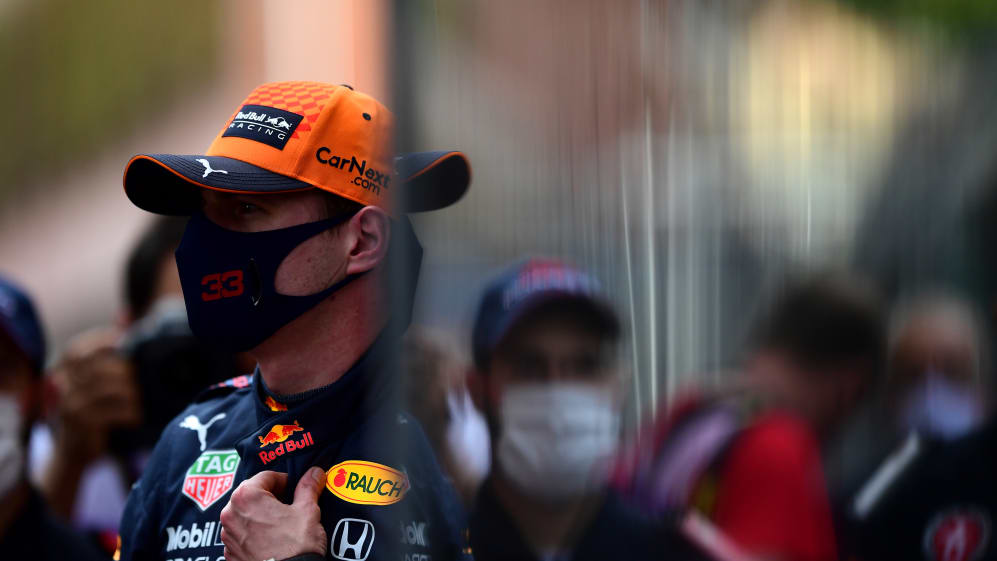 Sergio Perez and Sebastian Vettel both used the overcut to great effect here as they leapfrogged themselves ahead of Hamilton and Pierre Gasly, with Perez running long enough and with good enough pace on old tyres to also overcut Vettel.
But the overcut was not a feasible strategy for Hamilton – on account of the Mercedes' high tyre wear. Instead, they attempted to undercut Gasly, only to fail in that endeavour because Hamilton's slow-to-warm new hard tyres on his out-lap were not as fast as Gasly's in-lap fully-warmed old soft tyres.
It may have looked like not much was happening and that this was just a high-speed demonstration. But the complexities in even such an apparently simple race are immense.
RACE HIGHLIGHTS: Watch all the key moments from Verstappen's Monaco GP win