'Nothing's off the table' for 2023 Mercedes design, says Russell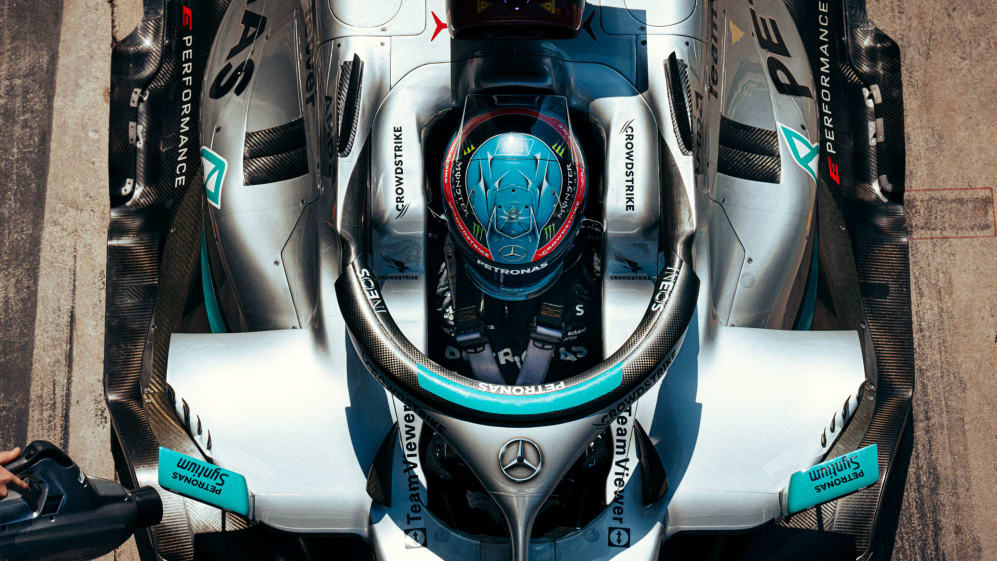 Mercedes' W13 turned heads at the beginning of this season with its striking, slim sidepods and radical design, but according to George Russell the team are exploring numerous options for their 2023 car.
Russell, who continued his run of top five finishes with a podium in last weekend's Italian Grand Prix, has scored 203 points this season – just 23 less than Valtteri Bottas scored in his last season for Mercedes – but neither he nor team mate Lewis Hamilton have won a race in 2022.
TREMAYNE: Why the past and present stood shoulder to shoulder at last weekend's Italian Grand Prix
Asked whether Mercedes will change their radical design for 2023, Russell said: "I think nothing's off the table. For sure we've got a pretty unique design with the sidepods. It's not off the cards that we will continue with that design, but it is equally not off the cars that we will completely change philosophy.
"But ultimately whether we have the wide sidepods or the narrow sidepods that isn't the performance differentiator, there is more to it."
Mercedes did not expect to perform well at low-downforce, high-speed circuits such as Spa-Francorchamps and Monza, and while Russell said the team knew the underlying reasons, he explained that there's no "overnight" solution.
"I think we understand exactly why at circuits like Zandvoort and Budapest why we were competitive, and we understand why at circuits like this [Monza] and Spa we were uncompetitive. That doesn't mean that we can solve the issues overnight.
"But we've got to keep on developing this car and next year will sort of be an evolution of this and I think now we do have a totally clear direction of how to develop the car."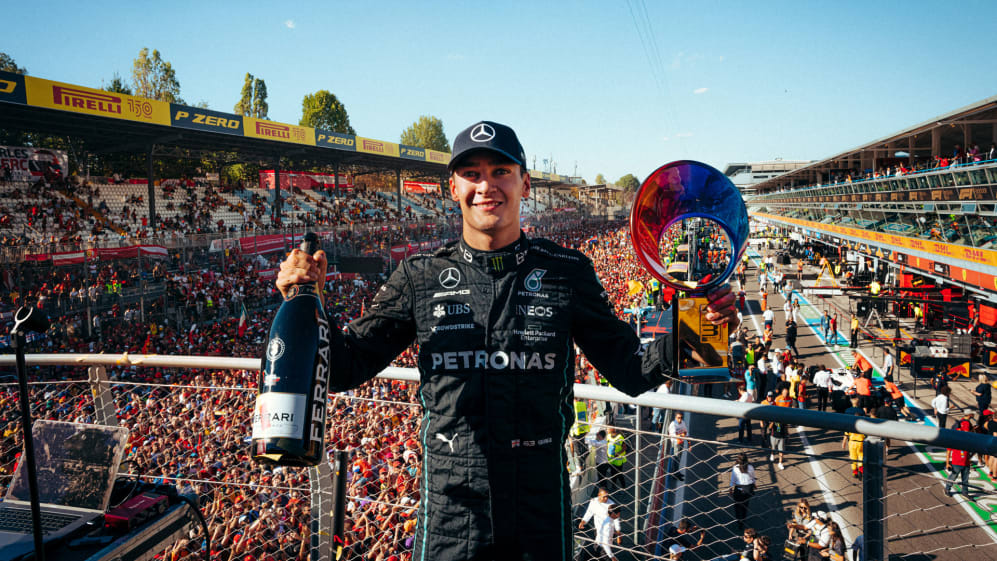 Russell added: "[Monza] Definitely wasn't our strongest race of the season by far, the car wasn't feeling great, we lost quite a bit of performance since FP1 on Friday and we don't really know why but I think the biggest thing was the pace of Ferrari surprised us.
POWER RANKINGS: One driver rises above the rest as the scores come in from Monza
"We expected Max and the Red Bulls to be competitive and exactly how they were this weekend and how they were at Spa but Ferrari caught us by surprise, so that is why we couldn't really fight for that P2."
The reigning constructors' champions are just 35 points behind Ferrari in the constructors' standings, with both teams hoping to fare better on the streets of Marina Bay as the Singapore Grand Prix returns on September 30.