Ocon expecting Nurburgring weekend preparation to be 'more straightforward' than Mugello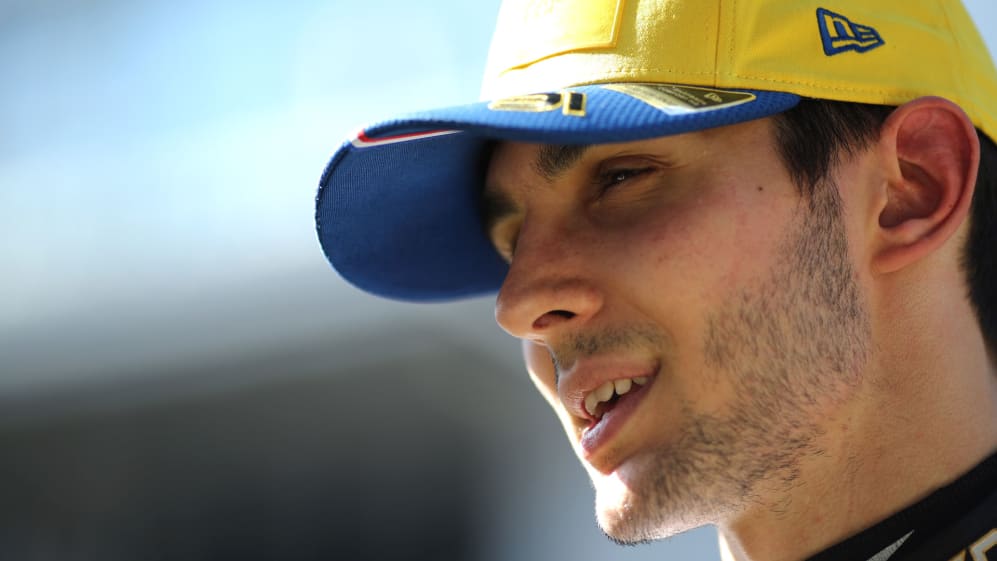 The Nurburgring returns to the F1 calendar for the first time since 2013 this weekend, with just seven of the 20 drivers on the grid having started a Grand Prix at the German circuit. Renault's Esteban Ocon isn't one of them – but he's predicting a smoother weekend for all than the eventful Tuscan GP meeting at Mugello...
The re-jigged 2020 calendar has presented the teams with three all-new circuits for Formula 1, in the form of Mugello, Portimao in Portugal and the Bahrain Outer Circuit set to be used for the Sakhir Grand Prix on December 4-6. But with the Nurburgring, like Imola and Istanbul Park, returning to the calendar this year – and with Ocon having raced at the German track several times in his junior career – the Frenchman was expecting his and his Renault team's preparations for this weekend to be smoother than they were at Mugello last month.
WATCH: Romain Grosjean takes us on a flying lap of the Nurburgring ahead of the Eifel GP
"It's back to a more normal type of circuit and more of what we're used to. While it's new again to the calendar, most teams and drivers have some experience of the track so, in a way, it should be more straightforward than Mugello and Portimao.
"I'm happy Nurburgring is back, it's great news as I like racing in Germany. I have the track on my simulator at home and I will practice everything I can," he said.
Ocon finished seventh in Russia and now heads to the Nurburgring for his first Grand Prix at the circuit – though he's competed at the German venue in junior series such as Formula Renault Eurocup in 2012 and the 2014 European Formula 3 Championship.
The Frenchman's team mate Daniel Ricciardo last competed at the Nurburgring in 2013, when it held its last GP to date – and the Australian finished 12th having qualified sixth for Toro Rosso. He's expecting weather to play a huge part this weekend.
READ MORE: Gasly hoping for more wins with Honda ahead of Japanese company's 'sad' withdrawal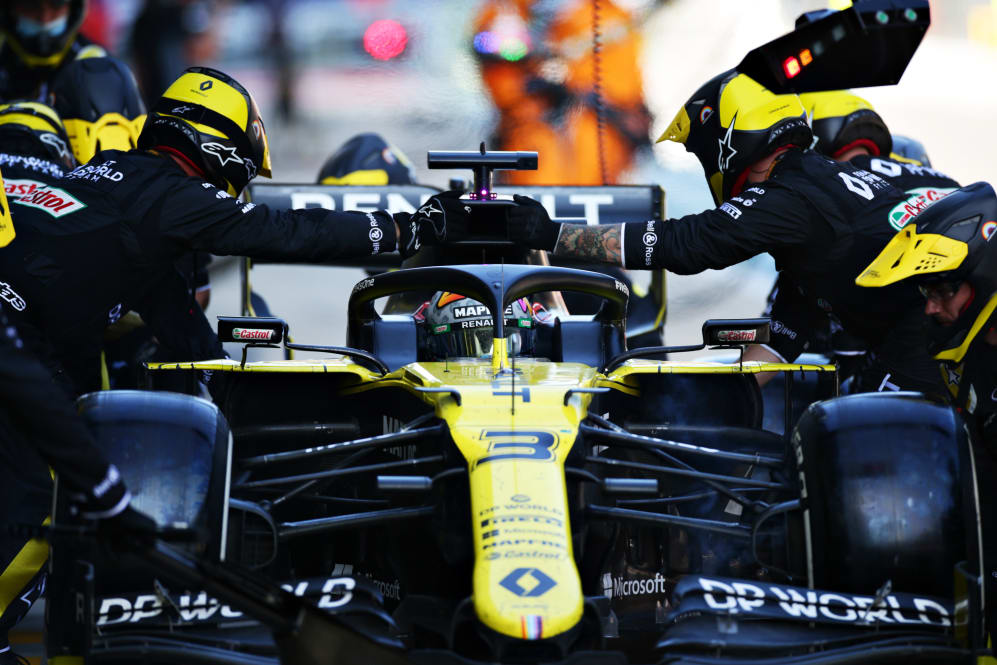 "I've not raced there too often in my career, but I qualified sixth in 2013 and I also had a purple last sector in Q2 that year. I was quite new to Formula 1 then, so I was pretty stoked!" said Ricciardo.
"The weather report looks quite cold and wet, so it'll be very different to our last few races where it's been warm. It'll be interesting to see how the car behaves in these conditions.
READ MORE: FORM GUIDE – Who are the favourites as F1 returns to the Nurburgring?
"Overall, given the time of year it could be quite an unpredictable weekend so we could be in for a crazy race. Let's see what happens, I'll be ready regardless of the weather!" he concluded.
Ricciardo is enjoying a purple patch for the French team, having finished no worse than sixth in his last four races – could he go one better than he did at Mugello, or two better than in Russia, and score a podium here?