Gasly hoping for more wins with Honda ahead of Japanese company's 'sad' withdrawal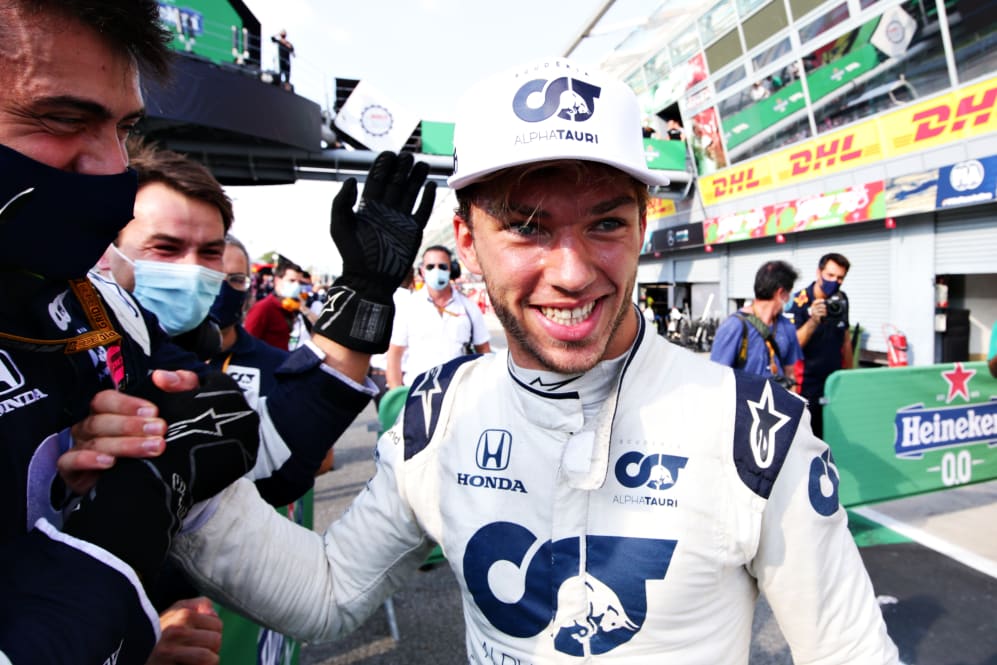 AlphaTauri's Pierre Gasly has admitted he was sad to hear the news that Honda would withdraw from Formula 1 at the end of 2021, with the Frenchman having used the Japanese firm's power units to record both his first podium and first win in Formula 1.
All bar five of Gasly's 57 Grand Prix starts since 2017 have been powered by Honda, while his association with the Japanese brand goes back even further, with Gasly having used Honda engines to finish as runner-up in the Japanese Super Formula series, which he moved to Japan to compete in.
LISTEN: Can Red Bull build their own engines? Will Verstappen stay? F1 Nation unpacks the fallout from Honda's departure
And following the announcement that Honda would leave the sport at the end of 2021, Gasly – who scored Honda's fifth win since their 2015 return to F1 at this year's Italian Grand Prix – said it was a shame to see the Japanese company depart.
"I have to admit I'm sad that Honda is leaving Formula 1 after the experiences we shared together over the past four years," he said. "The people at Honda have played an important role in my career and I have always loved working with them.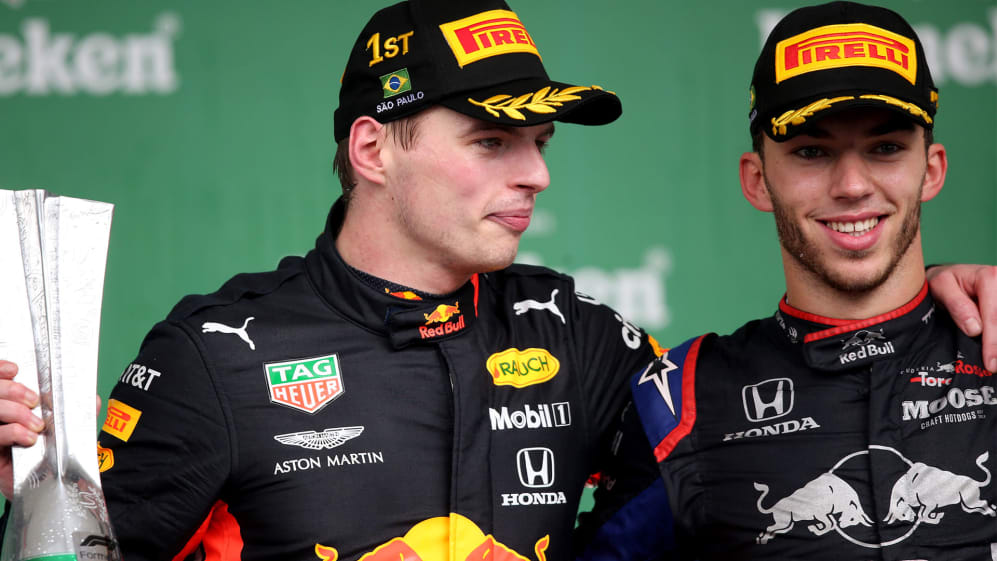 "But we will still be together until the end of next year and I hope we can try and fight for more wins together before then, and that Honda will be in a position to fight for the [constructors'] championship title."
Meanwhile, Gasly's team mate Daniil Kvyat (who also scored a Honda-powered podium in Germany with Toro Rosso last year) admitted that he'd been surprised by the news of Honda's withdrawal plans, given the "excellent results" both Red Bull and AlphaTauri had achieved with their power units –adding that he expected the company's engineers to remain committed to producing strong on-track performances until the end of 2021.
TRENDING TOPICS: Honda leaving F1, the driver market and more talking points ahead of the Eifel GP
"I was surprised to hear the news that Honda will leave F1 at the end of next year," said Kvyat. "It is sad on a human level as I enjoy working with their engineers, and disappointing from a racing point of view because they have worked so hard to give us the best possible power unit and we have seen it deliver some excellent results so far.
"The Honda guys at the track are really committed and I'm sure they will continue to push while they are still in the sport."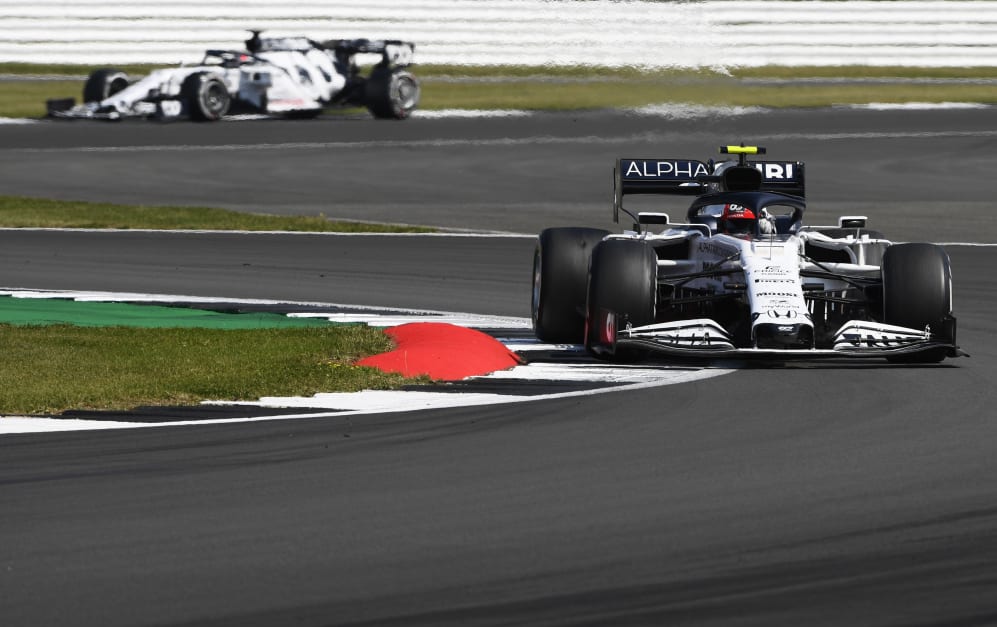 Honda's strong performance in the back of the AlphaTauri AT01 in 2020 have allowed Gasly to start six times in the top 10 so far this season – with Gasly saying that another solid qualifying this weekend at the Eifel Grand Prix would be important around the narrow Nurburgring track.
"Overtaking [at the Nurburgring] is not that easy," said Gasly, "so it will be important to qualify well, and with none of us having been there for a while, we will have to do plenty of work in free practice to find the right set-up compromise as quickly as possible. It will be a nice challenge for everyone."