Feature
FORM GUIDE: Who are the favourites as F1 returns to the Nurburgring?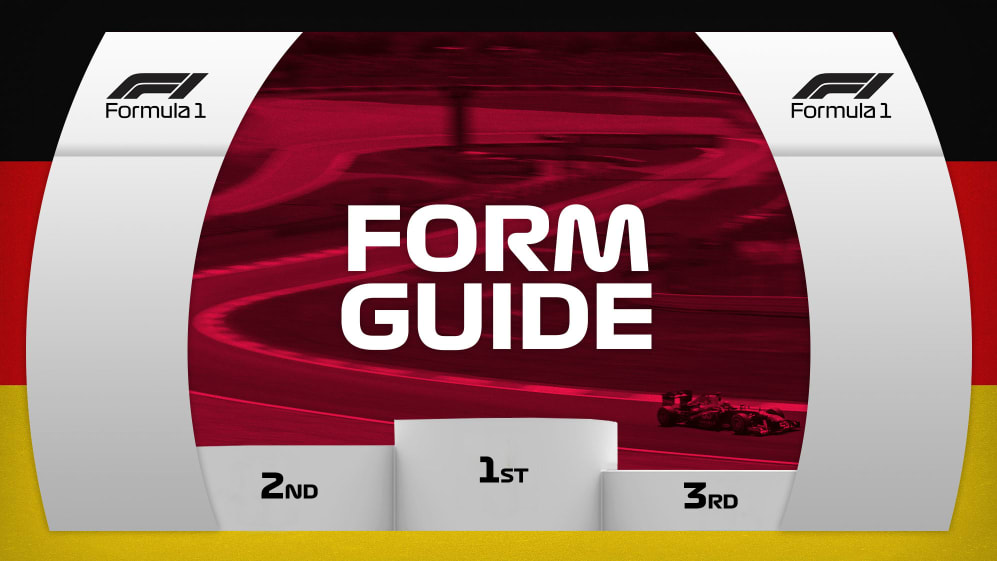 The Nurburgring, like Portimao, like Mugello, like Imola, unexpectedly steps up to the plate in 2020, the German track set to host its first Grand Prix since 2013. With track-specific form largely meaningless, then, let's look at who's best-placed to come quickly out of the blocks at the Eifel Grand Prix.
Vying for pole
Here's two fun facts for us to chew over ahead of F1's arrival at the Nurburgring. One: post-Sochi, Mercedes have maintained their 100% pole record in 2020 across the 10 races so far. And two: Lewis Hamilton – who's taken eight of those poles – scored the last pole position at the Nurburgring in 2013, his first year with Mercedes.
It thus once stacks up again nicely for the Silver Arrows ahead of their home Grand Prix. Their odds only increase, meanwhile, when you consider that the Nurburgring provides the biggest mix of corners – low, medium and high-speed – that we've seen in recent Grands Prix, which will allow Mercedes' W11 to flex its superiority across all three of those corner types, and make it harder for the likes of Red Bull to exploit any weakness.
WATCH: Kimi's tyre blow-out and Schumacher vs Montoya – 5 shocking Nurburgring moments
Like Sochi, however, pole here might not be the best position for either Hamilton, Valtteri Bottas or anyone else to find themselves in, with the polesitter having won just three of the 18 Grands Prix (a measly 17%) that have been held at the modern Nurburgring since 1984.
FAN VIEW: Mercedes have been dominant all season in qualifying trim, and F1 Play aficionados expect more of the same for Sunday's Eifel Grand Prix. World Championship leader Lewis Hamilton dominates the voting ahead of his team mate Valtteri Bottas. Max Verstappen meanwhile is a distant third so far.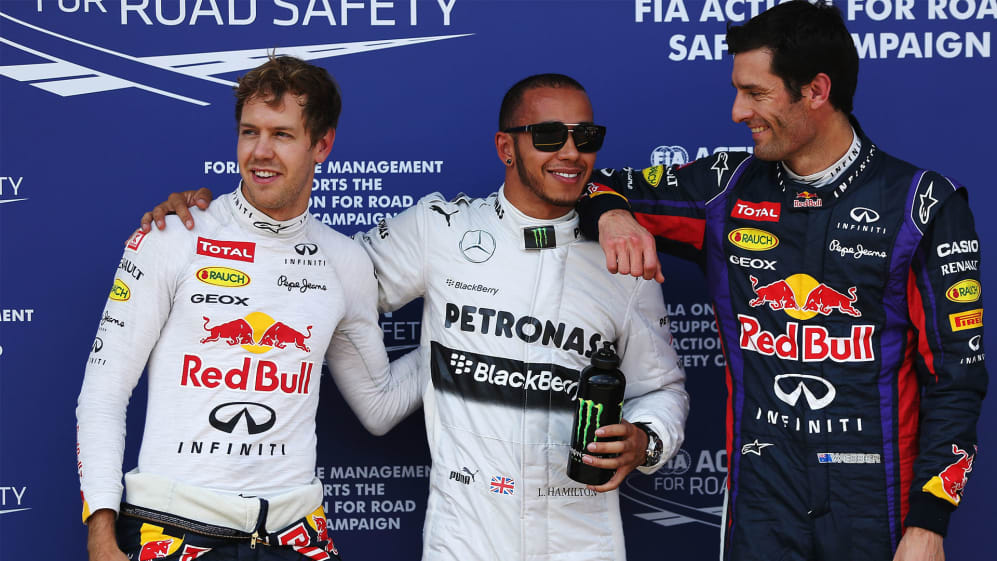 In the mix for victory
October 11 will mark the latest a Grand Prix has ever been held at the Nurburgring (beating the 1984 European Grand Prix, held on October 7) and the weather picture for the weekend is both unsettled – with rain possible across all three days – and cold, with temperatures unlikely to creep above 10 degrees Celsius.
That could make race day a bit of a gamble, the drivers having not raced in proper wet conditions so far this year (barring a few laps on inters at the start of the Hungarian Grand Prix) – and certainly not in temperatures anything like as cold as expected in Germany, meaning that 'switching on' the tyres, which include the second-hardest range of Pirelli rubber, could be a challenge this weekend.
READ MORE: What tyres will the teams and drivers have for the 2020 Eifel Grand Prix?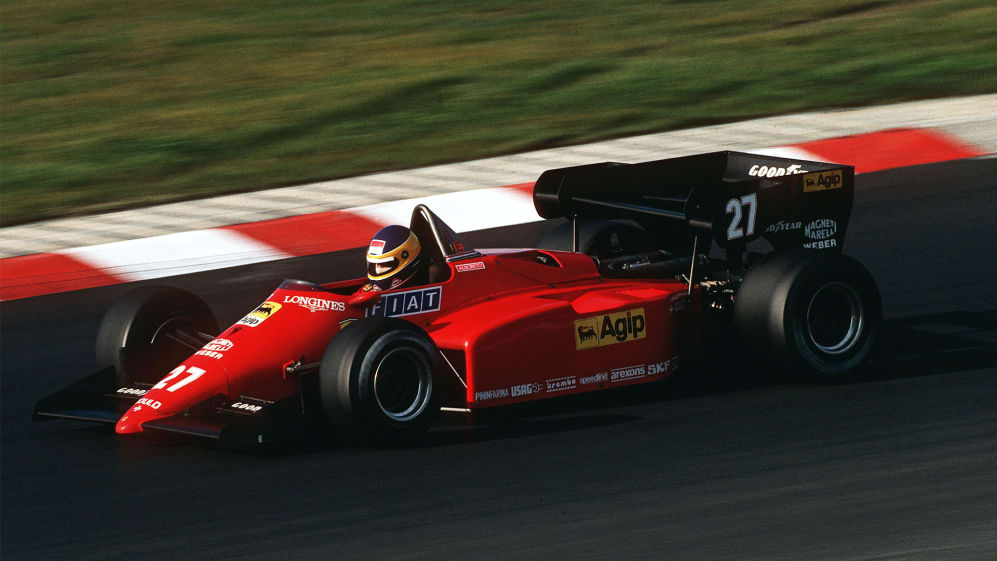 With eight out of 10 victories so far this year, you'd still say Mercedes are the favourites for the win – with Hamilton having also taken victory at the 2011 race here. But although overtaking is not straightforward on the narrow Nurburgring track, it is possible, with the 2013 race witnessing a full 41 on-track passes. And with a number of potential variables to navigate – rain, cold, getting the set-up right at a track unused in the hybrid era – race day might not be a simple run to the flag for Mercedes.
We've seen a few strategic and operational hiccups from the Silver Arrows in crunch situations in recent times – including at a disastrous German Grand Prix for the team in 2019 – and with some key decisions likely needing to be made on Sunday, any wrong calls could provide the chink in the armour for the likes of Red Bull to exploit.
FAN VIEW: Despite his pain in Sochi, courtesy of those costly time penalties, Hamilton is still the overwhelming choice of F1 Play gamers as he looks to return to winning ways. Interestingly though, more players believe Verstappen will win on Sunday than Bottas. This despite the Finn's recent Russian triumph.
Podium outsiders
Despite the range of corners at the Nurburgring, it's ostensibly a high-downforce circuit, with certain teams then likely to make compromises on their set-ups to give them an advantage on different parts of the track.
Renault and Racing Point are the two midfield teams who have performed best across a range of tracks recently, and with the variables mentioned above, it could create an opening for a Daniel Ricciardo (on a run of four top-six finishes) or a Sergio Perez in the (finally) updated Racing Point RP20 to nab a podium – assuming one of the trinity of Lewis Hamilton, Valtteri Bottas and Max Verstappen don't find themselves on it. Ricciardo and Perez, meanwhile, are two of just seven drivers on the grid to have raced at the Nurburgring before in F1.
READ MORE: The stats that prove Perez deserves a seat in F1 – but why he might still miss out
Alex Albon would like to find himself in that mix too, after a tricky race in Russia that came after his maiden rostrum in Mugello – while having now failed to finish the last two races, Racing Point's Lance Stroll will be keen to show what he can do in his own updated RP20, at a track where he won two out of three races in Formula 3 in 2016, en route to that year's crown.
FAN VIEW: Daniel Ricciardo has been pushing hard in recent races to upset the Mercedes/Red Bull podium party. The Australian has been fourth at Spa and Mugello as well as fifth in Sochi and sixth at Monza. He's a popular choice among F1 Play gamers to go well again in Germany, along with Racing Point's Sergio Perez.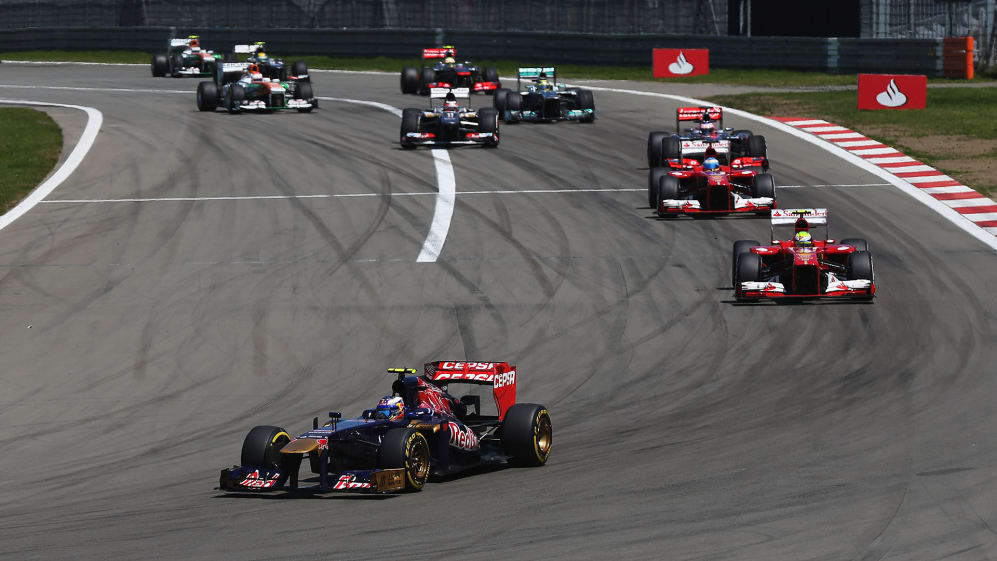 Points potential
Following on from their first point-less race of the season in Russia, McLaren would love to find themselves back in the top 10 at the Eifel Grand Prix – while despite neither Carlos Sainz nor Lando Norris having raced at the Nurburgring in F1, they have the advantage of a team principal, in local boy Andreas Seidl, who's got extensive experience at the track. Their MCL35 seems to be a little diva-ish, though, and the car's sensitivity to different track surfaces and conditions could either be a blessing or a curse this weekend, depending on whether McLaren can get it dialled in.
It shouldn't be remarkable to say that Ferrari are on a two-race run of form at the moment, but that's 2020 for you. And with the team set to bring more performance-related upgrades to the SF1000 at the Nurburgring (following on from the correlation-oriented ones they took to Sochi) it's worth watching whether the Scuderia can take a step forward and become a consistent top-10 team once again.
READ MORE: Ferrari planning more upgrades for Nurburgring after 'positive' Russia improvement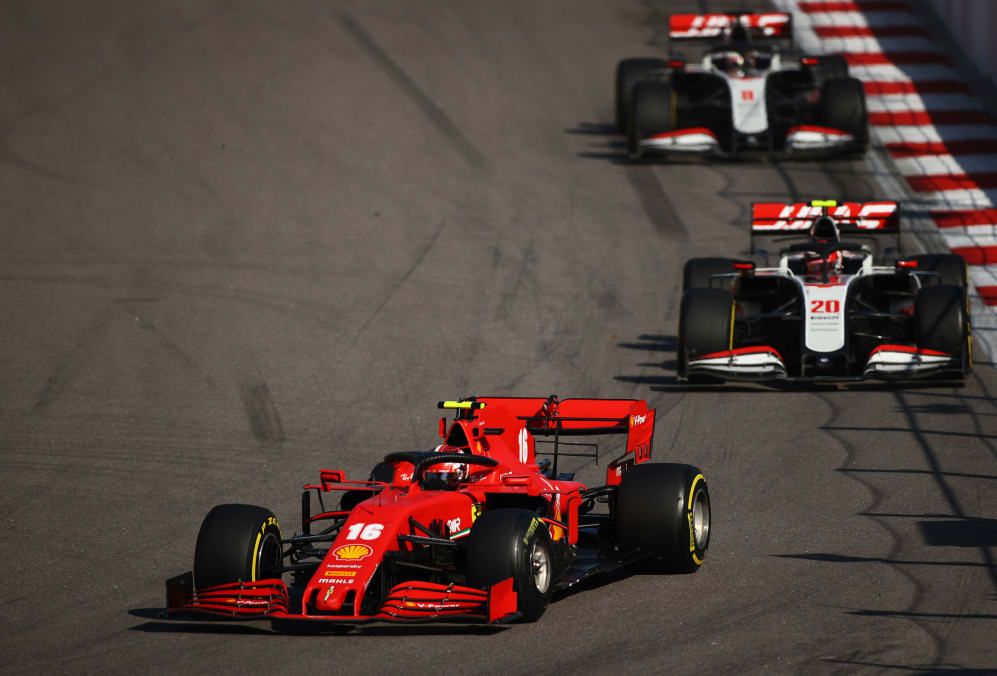 AlphaTauri, meanwhile, are in something of a purple patch, having failed to score just once this year – and although they haven't finished higher than seventh in a race, barring Pierre Gasly's shock Monza win, they look a safe bet to continue that form into Germany.
READ MORE: Gasly hoping for more wins with Honda ahead of Japanese company's 'sad' withdrawal
And finally, a mention for Kimi Raikkonen and Romain Grosjean. Back in 2013, it was this pair, as team mates at Lotus, who hounded Red Bull's Sebastian Vettel for the win on race day, both ending up on the podium. Breaking into the points would do either of them this time around, though, with Alfa Romeo's Raikkonen set to start a record-breaking 323rd Grand Prix, but having taken just two points this year – while Grosjean has yet to score for Haas.
FAN VIEW: Carlos Sainz had a miserable afternoon in Sochi but F1 Play gamers expect him to get back into the points on Sunday, while Racing Point's Lance Stroll is another strong choice. Charles Leclerc has performed well despite the Ferrari's shortcomings and he is another expected to figure in the top 10.