Monza retirements 'the worst conclusion of a difficult weekend' for Ferrari, says Binotto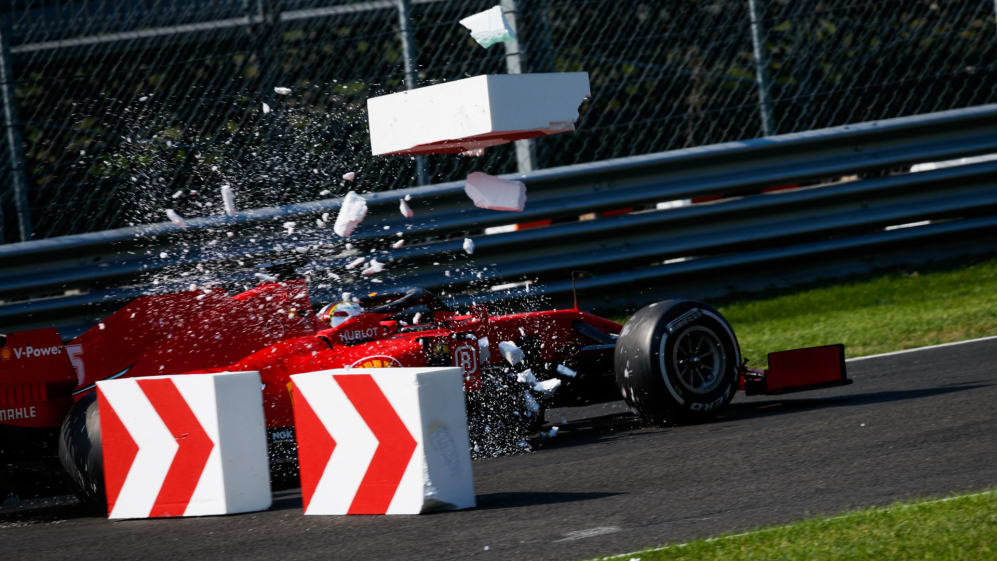 Ferrari's weekend at the Italian Grand Prix started badly and got worse from there, with both Sebastian Vettel and Charles Leclerc retiring from the team's home race at Monza after neither driver had qualified in the top 10. And Ferrari Team Principal Mattia Binotto wasn't hiding his disappointment at the result at the end of the weekend.
Having qualified just P17 after getting caught up in traffic on his final Q1 run, Vettel's brakes failed within six laps of the race starting, taking him out of the Grand Prix.
In the other car, things may have turned out differently for Leclerc, with the Monegasque serendipitously up to P4 and just behind eventual race winner Pierre Gasly at the Lap 24 Safety Car restart when he lost the back end of his SF1000 at the Parabolica and ploughed into the outside wall. As Vettel wryly observed, "It's probably a blessing that there's nobody in the stands"…
READ MORE: Leclerc admits spectacular Monza crash was 'my mistake'
"Certainly it's difficult, it's bad," agreed Binotto after the race. "Monza Grand Prix, it's the Temple of Speed. I think that for us, it's always important to make sure that we are performing well here, because it's our home circuit, the Italian Grand Prix. So it's bad, but even more bad is the way we concluded the weekend.
"Charles is okay, that's very important, no doubt. Seb is okay as well, because finally he had a reliability problem on the braking system, which in Monza is very bad and very disappointing, I think, from us. Obviously this is the worst conclusion of a difficult weekend.
"We knew that Monza would have been difficult after Spa, but not finishing a race, it's even worse, so we just need now to look forward, make sure that there are lessons learned and that the team will maybe become stronger in the future."
READ MORE: Monza result 'a loss for Mercedes but a victory for Formula 1', says Wolff
Ferrari's future will come upon them very quickly, as the team now head to their own Mugello track for the inaugural Tuscan Grand Prix on September 11-13.
And with Binotto having previously called Spa-Francorchamps and Monza outliers for Ferrari – and with the team having scored zero points across either the Belgian or Italian Grands Prix – he is hoping for better at a race where Ferrari will celebrate their 1,000th World Championship start.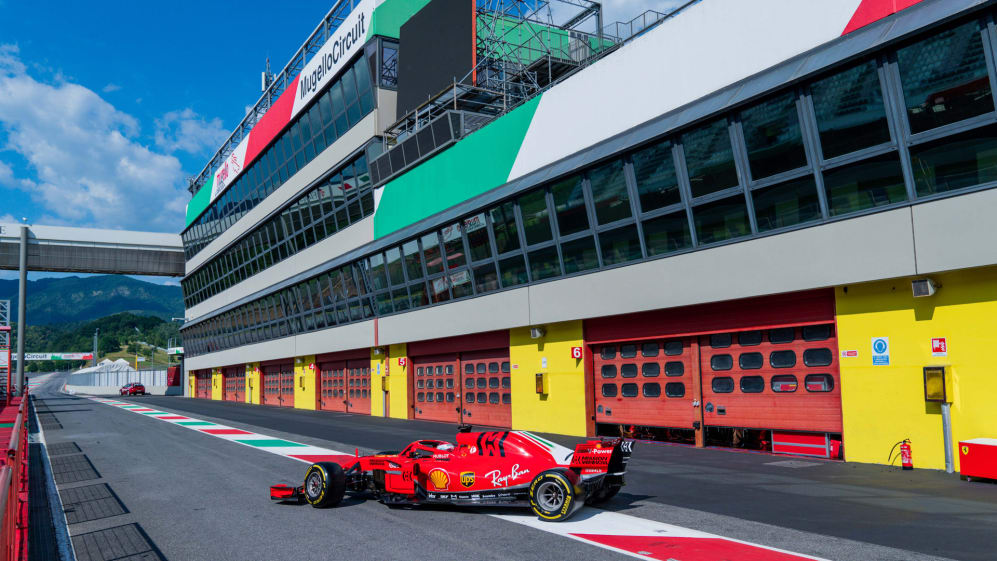 "We will have different types of characteristics of circuits in the future," said Binotto, when asked how worried he was about the rest of Ferrari's season. "In a week's time we've got Mugello, which is an important milestone for us, still in Italy. I think it's important to prepare well for there.
"It will be a different type of circuit compared to Spa and Monza. I think it will be important for us to understand where will be our competitiveness on such a circuit after the last races."
READ MORE: Ferrari CEO Camilleri backs Binotto as he vows to end 'revolving-door' culture at team
Ferrari at least have the advantage of being the only team to have recently run at Mugello – which they did for a filming day earlier in the year, using a 2018-spec car – while they'll hope that their extensive data on the circuit gives them a solid platform to lift themselves from the sixth place they dropped to in the constructors' standings after Monza, having been passed over the weekend by Renault.