Feature
The Winners and Losers of the 2020 Italian Grand Prix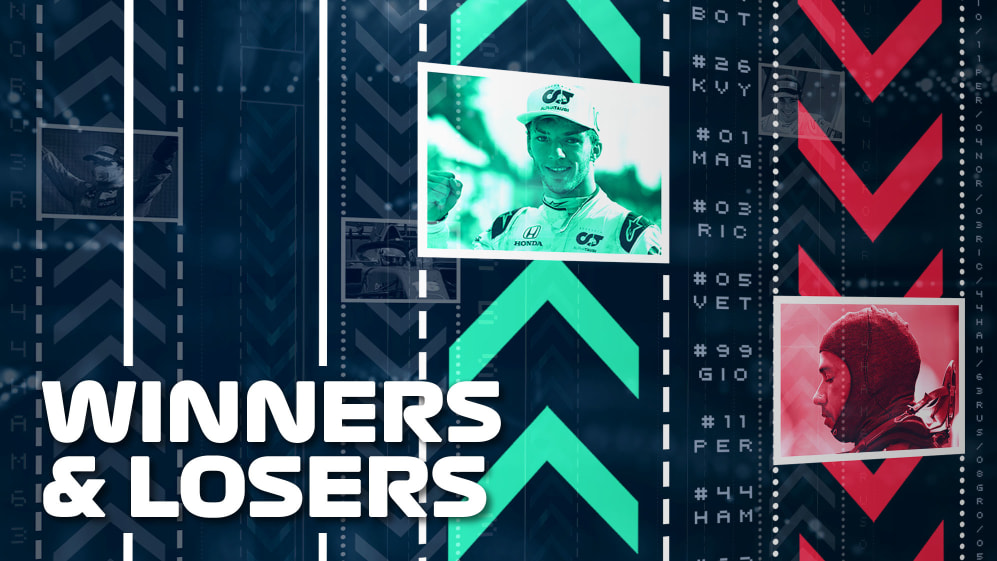 And breathe. The Italian Grand Prix was, without doubt, one of the most remarkable and tense races Formula 1 has ever seen. In such unpredictable sporting events, there are always winners – but also some losers. We pick them out…
Winner: Pierre Gasly
What a 12 months it has been for Pierre Gasly. Dropped in unceremonious fashion by Red Bull, and demoted to Toro Rosso/AlphaTauri, the Frenchman's career could have spiralled out of control.
But to his credit, he used the disappointed as motivation, driving better than he ever has and building up the mental strength that was a key pillar in helping him secure a sensational maiden Grand Prix victory.
READ MORE: 'I was sideways in every corner' – thrilled Gasly explains how he fended off Sainz to seal Monza win
He is the 109th driver to win a Grand Prix, the first new winner since Charles Leclerc triumphed at Spa in 2019 and the first Frenchman to claim victory since Olivier Panis took that shock victory at Monaco in 1996, 24 years ago.
A phenomenal performance from a star who is rising again.
Loser: Lewis Hamilton
This may have been Lewis Hamilton's 41st consecutive points finish, but seventh was his worst result in Formula 1 since last year's Brazilian Grand Prix.
He should have won the race at a canter, but a mistake which he and the team accepted collectively cost the reigning world champion a sixth win in seven races.
But even on a frustrating weekend, he still leaves Monza with a 47-point drivers' championship lead over his next closest rival – the same margin with which he arrived in Italy. So it's not so bad after all.
READ MORE: Hamilton accepts responsibility for race-wrecking pit stop error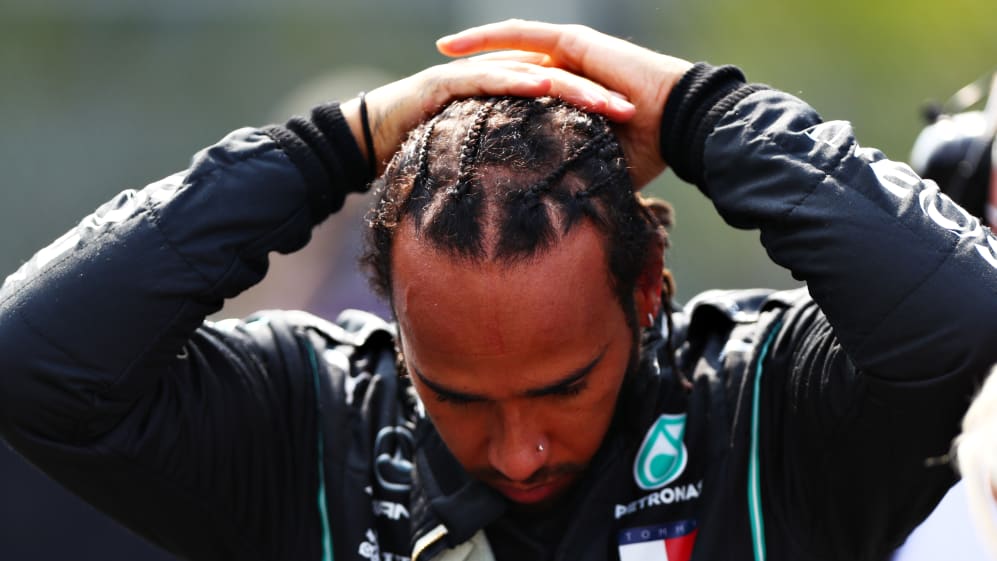 Winners: AlphaTauri
You have to go back 146 races to the 2013 Australian Grand Prix for the last time a team other than Mercedes, Ferrari or Red Bull stood on the top step. And it was AlphaTauri who broke that run – and on home soil to boot.
You'd be hard pressed to find a person in the F1 paddock who wasn't happy for the little Italian team, with several drivers – including Daniel Ricciardo – and rival team personnel heading over to the team's garage or hospitality to congratulate them.
READ MORE: Tost praises 'fantastic' race from Gasly - but scotches talk of imminent Red Bull return
This was their first win since 2008 – 12 years ago, and also at Monza – and second overall, moving them to within 14 points of their Italian rivals Ferrari in the constructors' standings as we approach the halfway point.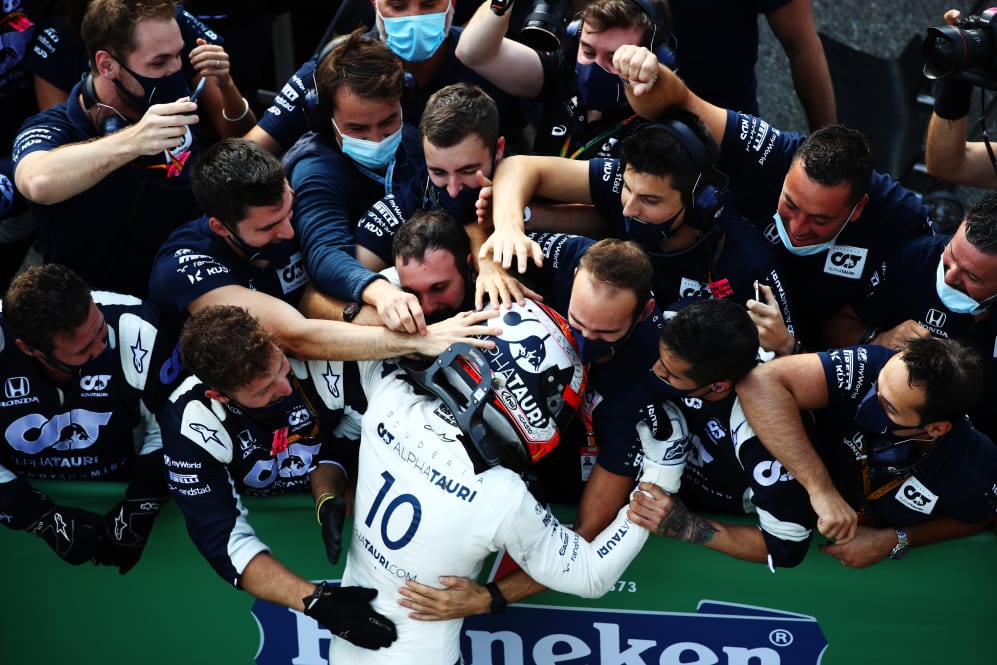 Loser: Ferrari
This was a horrible weekend for Ferrari, so it's unsurprising that Sebastian Vettel said on Sunday that it was a "blessing" the Italian fans weren't allowed into Monza.
For the first time since 1995, both Ferraris failed to finish at the Temple of Speed, and it came after they failed to get either car into the top 10 in qualifying for the first time since 1984.
They are on a dire run of form, this their second consecutive non-scoring race, which sees them drop behind Renault to sixth in the constructors' championship.
READ MORE: Leclerc admits spectacular Monza crash was 'my mistake'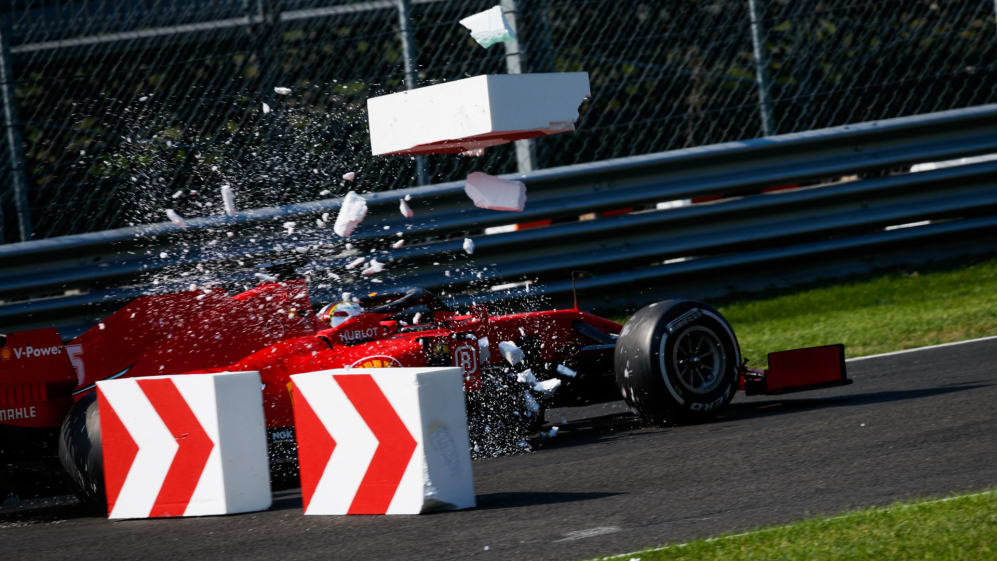 Winner: Carlos Sainz
Carlos Sainz wanted the win at Monza, so in the immediate aftermath, he was disappointed with second. But once the dust settled, he realised this was a mighty result – his best in Formula 1.
A second podium boosted his confidence after he failed to start the previous race, the Spaniard moving up into the top 10 in the drivers' standings.
And if he continues this run of form, you suspect his time will come.
READ MORE: Sainz says he 'felt rage' at red flag that cost him potential maiden win at Monza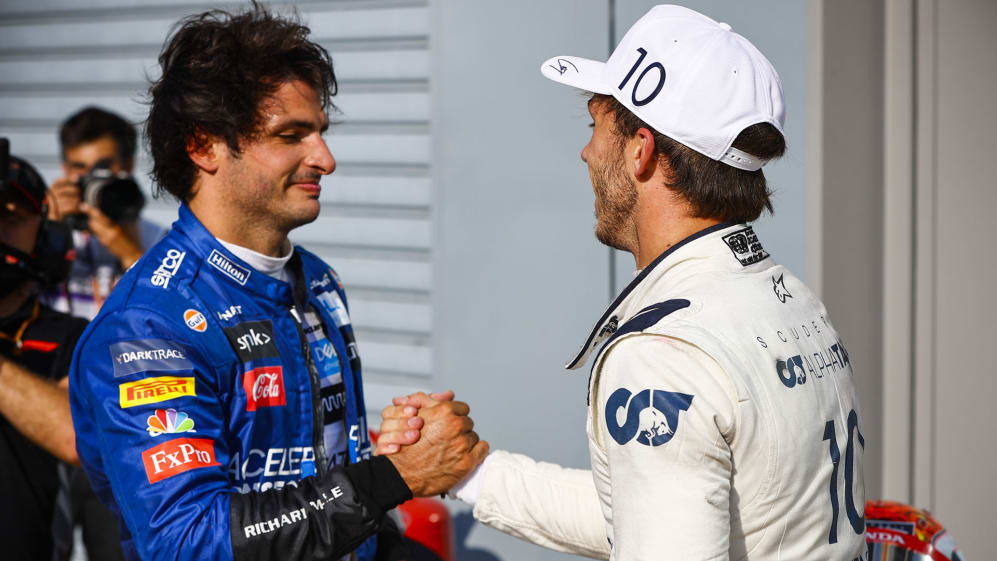 Loser: Valtteri Bottas
With team mate and title rival Hamilton dropping from first to last as the result of a stop-go penalty, this was Valtteri Bottas' chance to make big gains in the championship hunt. He did not.
A bad start dropped him back down the field from the front row, and from there he struggled to make much progress back up the pack, ending a disappointing fifth.
He moved back to second in the drivers' championship – but he will be disappointed to have not made a bigger dent in the deficit to Hamilton.
READ MORE: Bottas baffled by poor Italian GP start and 'phantom puncture' which saw him drop down order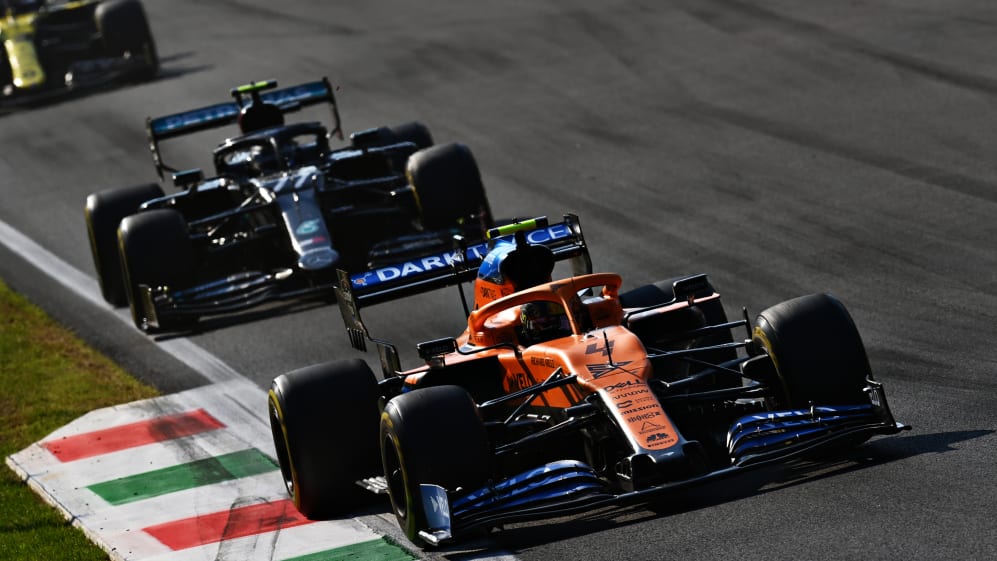 Winner: Lance Stroll
Lance Stroll has often been overshadowed by Racing Point team mate Sergio Perez, but he was the main man at Monza, a circuit he seems to have built a real affinity with.
The Canadian pulled of a string of impressive overtakes, made the most of a red flag which benefitted him by affording him a free pit stop, and while a bad getaway at the restart cost him a shot at victory, a podium – the second of his career after Baku 2017 – was still a fine reward.
READ MORE: Missing out on victory 'stings' says Stroll, despite sealing second F1 podium at Monza
Loser: Max Verstappen
Max Verstappen has become accustomed to starting third and finishing on the podium, but neither of those things happened at Monza.
A skittish car led to an uncharacteristic crash in practice. He could only manage the third row in qualifying and come race day, an engine issue prevented any recovery.
This was his first retirement since the season opener and a non-score dropped him to third in the drivers' championship.
READ MORE: It was a 'beep' day says Verstappen as he retires and Red Bull fail to score at Monza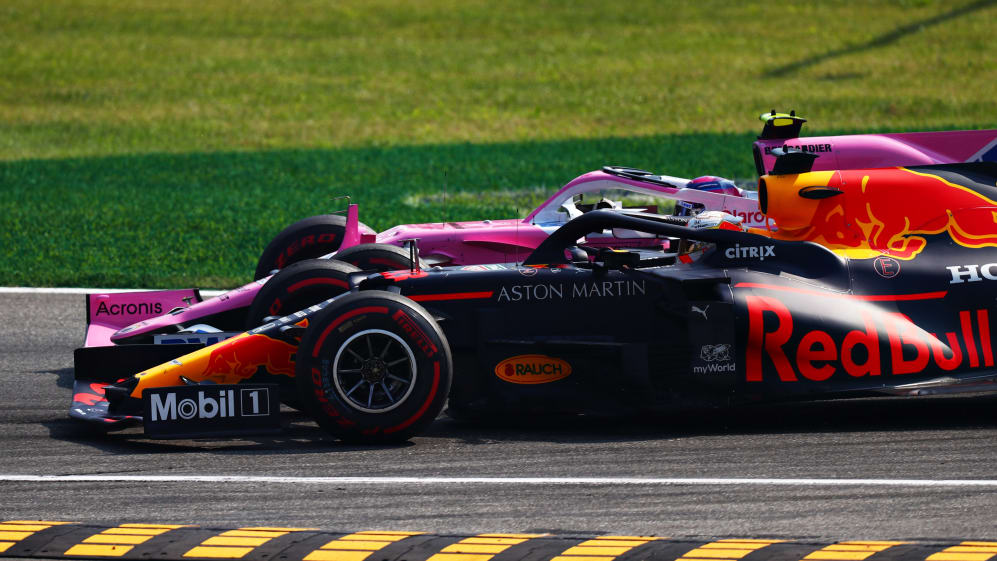 Winner: Lando Norris
Lando Norris has been one of the stars of the season, first nailing his 15th consecutive top-10 race start at Monza, then following it up with his seventh points finish in eight races.
The Briton's consistency has been ruthless this year, and his reward is a joint-fourth slot with Stroll in the drivers' championship.
His fourth place also ensured McLaren had two cars in the top-four at Monza for the first time since 2011.
WATCH: Lando Norris praises 'awesome' McLaren after chaotic Italian GP
Loser: Kevin Magnussen
This has not been Kevin Magnussen's season so far, and things didn't get much better at Monza.
The Dane was pretty happy with the speed of the car, but was hit at the start, which caused front wing damage, and then suffered a power unit issue as he tried to recover.
That was his fourth retirement in eight races this season – putting him head of a league table no one wants to lead.
READ MORE: How not one but two Magnussen incidents paved the way for Gasly's maiden win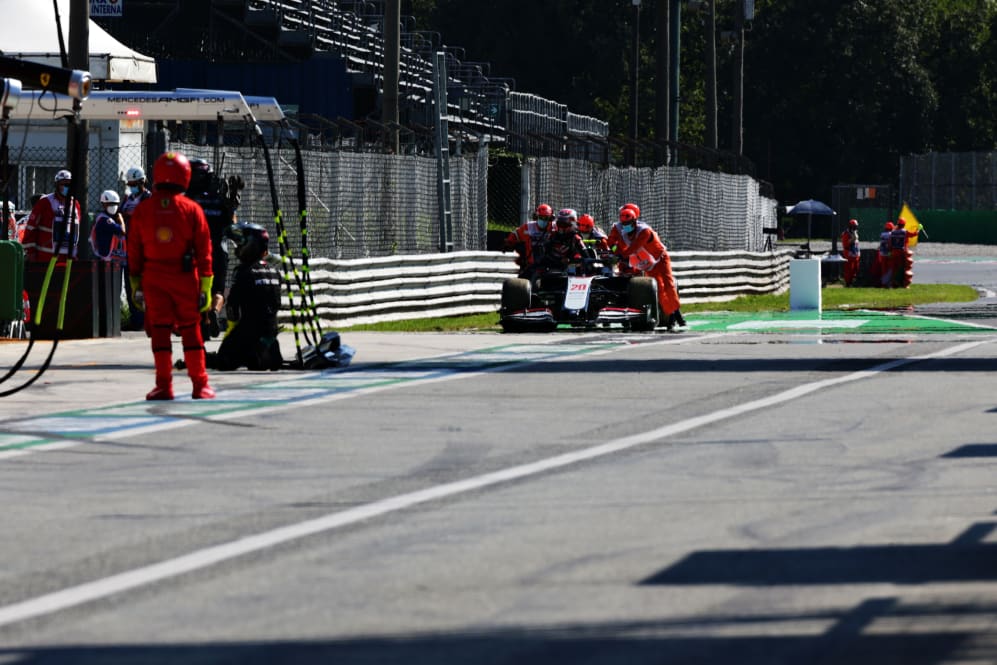 Winners: Williams
Ahead of the race, Deputy Team Principal Claire Williams told me that while it wasn't very aspirational, her main hope in her last race was that both cars saw the chequered flag such has their form dropped of late – and they managed it.
Nicholas Latifi benefitted from the red flag to run comfortably in the pack and just missed out on a point in 11th, while George Russell had an entertaining race-long battle with Romain Grosjean on his way to 14th.
The Williams family have expected much, much better, but it was still an encouraging note to sign off an incredibly successful 43-year stint in Formula 1.
READ MORE: 'It would have been a nice send-off' – Latifi disappointed to miss out on points at Williams family's final GP