Ocon explains how Alonso is already helping Renault's bid for P3 in 2020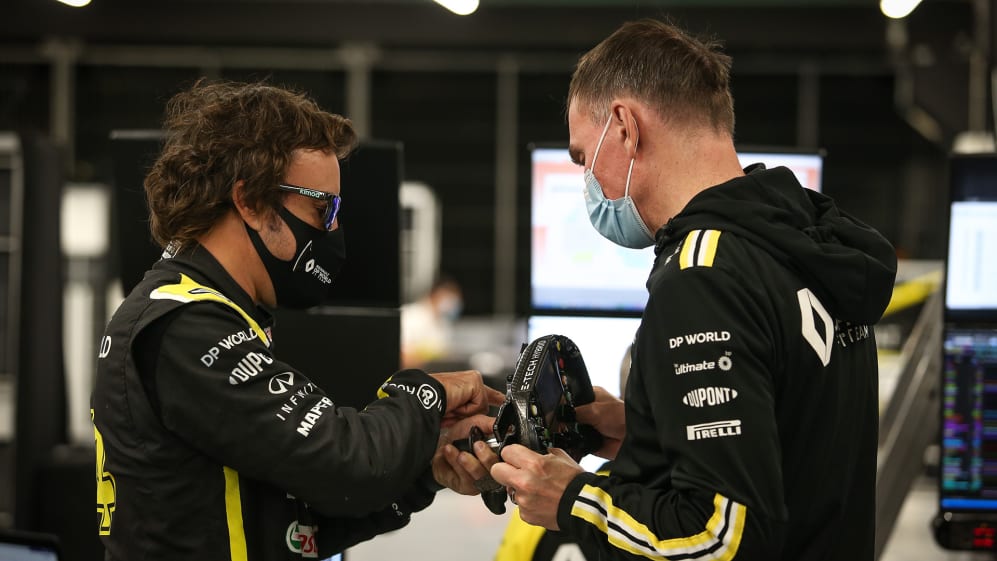 Fernando Alonso won't be making his F1 return with Renault until 2021, but that's not stopped the relentless two-time champion contributing to the team's performance this year, with his future team mate Esteban Ocon saying that Alonso's input is already helping Renault to improve.
Renault are locked in a tight battle with McLaren and Racing Point for third in the constructors' standings in 2020, with just six points separating Racing Point in P3 from Renault in P5 with six races to go. But with Alonso having recently driven on both Renault's simulator and sampled the team's current R.S.20 at Barcelona, Ocon said Alonso's feedback from those sessions had been invaluable in shaping the team's development.
READ MORE: Renault 'have all the ingredients for a good 2021' says Alonso after testing R.S.20 at Barcelona
"Of course, Fernando is already involved with the development of the car," said Ocon. "We had meetings last week where he was present, he was with us. He tested the car in Barcelona, so he's getting there, he's having more and more preparation and for sure, having a guy like Fernando, who has a lot of experience, is going to be very interesting to see what he brings to the team. And of course, I can always learn from legends like that.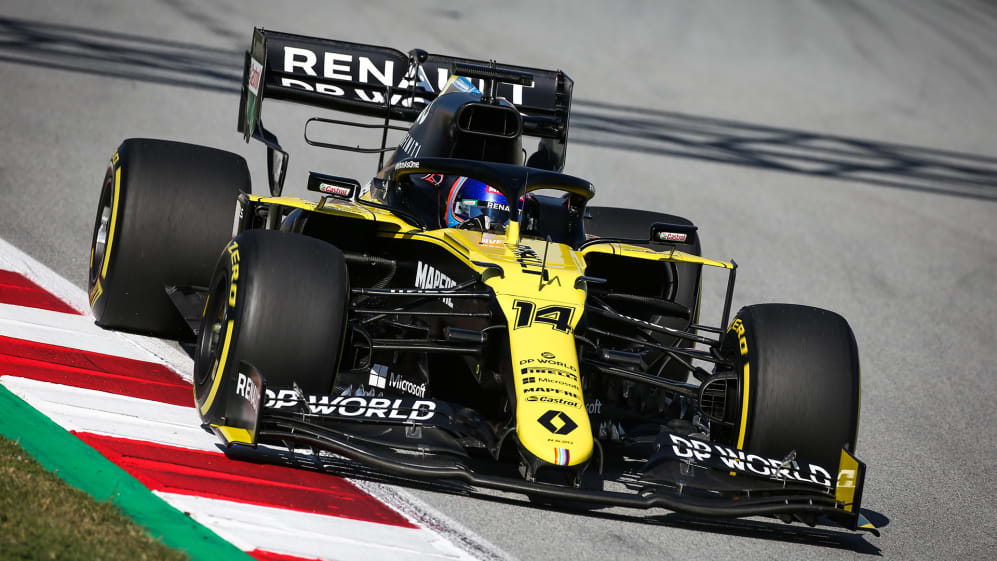 "He gave us some little extra information," added Ocon of Alonso's feedback. "Of course, having three drivers giving feedback is a clear confirmation [of what the right direction is] for the team. Having two is already a good thing but when you have three, there's no question you have to go in that direction, and it's been good to have his opinion as well on things. But overall we all look pretty lined up on the opinions."
Meanwhile, ahead of next year, Ocon revealed that he'd been doing some homework of his own, as he admitted to studying Alonso's new docuseries Fernando to try and find out a bit more about his new team mate. And the Frenchman confessed that he'd been impressed by what he'd seen so far...
READ MORE: Renault 'definitely in hunt for P3', says Ricciardo as drivers hope for more podiums in 2020
"It's going to be, for sure, awesome," said Ocon. "I'm just watching [Fernando's] series now… just trying to see how he is in work and how everything is going when he's actually competing. It's very interesting – I'm learning the character.
"Obviously he's very involved now in the technical developments and how everything is going with the car. He's very, very in here, giving his opinion as well, which is great. And I think it's going to be that little last detail that we need to keep improving, and it's going to be very important for the development of next year's car."