Ocon eyeing podium after qualifying P5 with 'extremely strong' pace at Jeddah
Esteban Ocon missed out on a podium in last year's Saudi Arabian Grand Prix, but this season he's eyeing up a re-do after qualifying fifth on the grid for Alpine.
The Frenchman was pipped to P3 on the line by Mercedes driver Valtteri Bottas in last year's Saudi Arabian round, but he's given himself a fighting chance of a strong result with P5 on the grid in the 2022 iteration with a sparkling Saturday qualifying performance.
HIGHLIGHTS: Watch as Sergio Perez makes history in qualifying for the Saudi Arabian GP
Asked if he had the "secret sauce" at Jeddah, given his prowess on this challenging circuit, Ocon replied: "I don't know if I have the secret keys or sauce that you mean, but no, it was definitely a great qualifying for sure. I always say that here you need to let the horsepower go at the right time, and putting it together when it counts, and that's what we did today.
"We built [up] our weekend and both our cars are in the top 10 – it's extremely strong. But we need to keep going. Obviously the race is going to be long tomorrow, things are going to happen, but we are in the mix."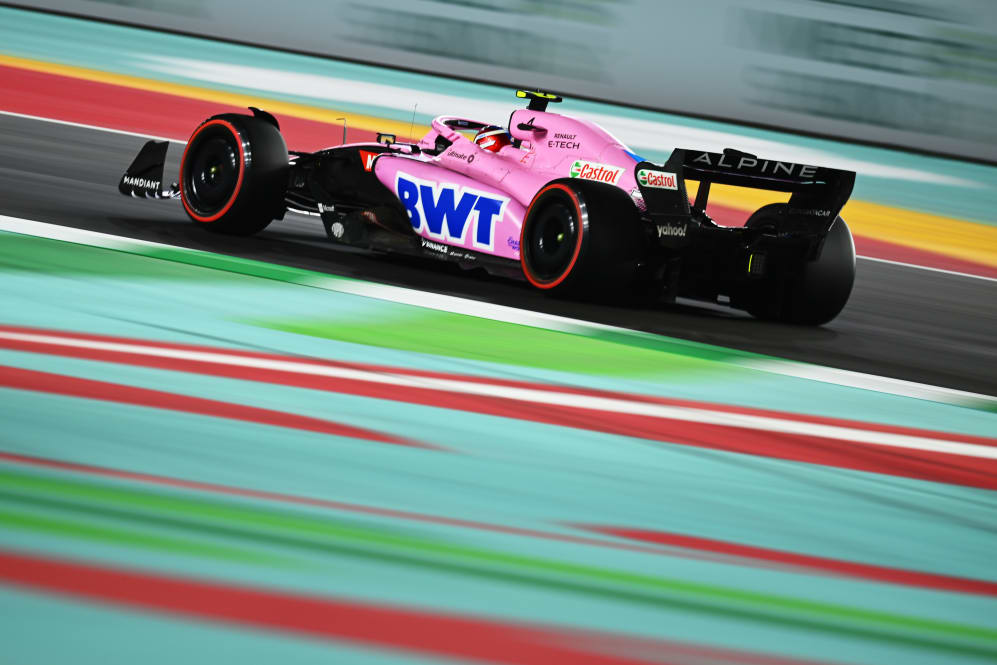 Given he missed out a podium in 2021, Ocon added he's now got his mind on a second chance at the rostrum – offering his thoughts on Mick Schumacher's heavy crash during Q2, which will see the Haas driver miss the race.
READ MORE: Hamilton vows to 'give it everything' after shock Q1 exit in Saudi Arabian GP qualifying
"Of course, it's always the target to do as best as we can, but yes, [the podium is] for sure in our mind," continued Ocon. "Only time will tell if we manage to do so, but the good news today is that Mick is fine.
"I had a very close moment, very similar to him, in Q3 – almost ended up in the wall there – so it's a very fast, very technical [circuit] but it's risk and reward, this track. In the end, I'm happy with the lap and happy with the risk I took and that's good."
Team mate Fernando Alonso also had a strong showing for Alpine, qualifying seventh – behind George Russell – and expressed his hope that the team could build up a streak, having scored double points in Bahrain.
"It was a good, good day," said Alonso. "Obviously, both races so far, Bahrain and here, a top 10 and Q3 – so, happy with the performance on Saturday. We had some struggles on Sunday in Bahrain, so we hope that tomorrow we fix some of those, especially the tyre degradation, and we keep scoring points.
READ MORE: Perez edges out Ferraris for sensational maiden pole position in Saudi Arabia qualifying
"Last year it was a little bit of a chaotic race, there were three or four red flags and some crashes, so we'll see.
"I think so far, the weekend, we've been competitive, so I don't see why tomorrow should not be the case. So, you know, good confidence for that," said the two-time champion.