Ocon says Alpine have made 'huge step forward' as he insists they can keep progress going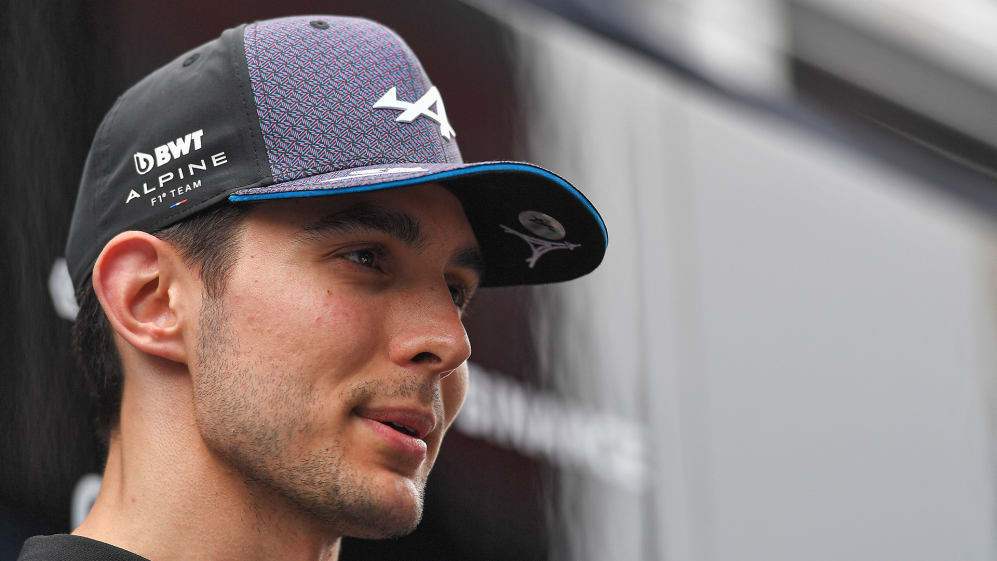 Esteban Ocon is keeping the positives of Alpine's recent progress at the forefront of his mind despite the team failing to make the same impression on race day as they did in qualifying at the Spanish Grand Prix.
After Ocon's podium finish in Monaco, Alpine caught the eye again in Barcelona as Pierre Gasly stormed to a top-four grid slot (albeit dropping back to 10th due to penalties for impeding rivals), with Ocon backing him up in seventh despite a compromised final Q3 lap.
READ MORE: Hamilton offers fresh Mercedes contract update as he prepares for Monday meeting with Wolff
But on race day, Ocon and Gasly had to settle for P8 and P10 respectively, finishing just over a minute away from winner Max Verstappen, with the Red Bulls, Mercedes cars, Aston Martins and Carlos Sainz's Ferrari all showing superior pace.
That was underlined by Ocon's bold defensive driving when he came under attack from Fernando Alonso down the start/finish straight – the Frenchman admitting it was his "only chance" to beat one of the green machines to the chequered flag.
"He was too fast in that race, so I had to defend quite hard," said Ocon. "But I backed off, because I thought I would not be able to do it.
"For two laps I managed to keep him [there], but the pace that we had today compared to yesterday in qualifying has dropped off significantly. We were not as fast as Saturday, as the good group in front, and that's what we need to work on and understand."
Nonetheless, Ocon remained buoyed by Alpine's upturn in results at recent events, bringing the team back up to fifth in the constructors' standings to head the midfield group.
READ MORE: 'We have to keep on working' – Verstappen vows not to ease off after fifth win of 2023 as he gets set for Mercedes challenge
Asked if Alpine understand the difference in their qualifying and race pace in Spain, Ocon added: "I think we know, yes. Making it a change, that's going to be more tricky.
"But what we have to remember from the last two weeks is we've scored… I've scored 19 points in two races – this we can be extremely proud of. We've made a huge step forward in terms of car pace and I'm sure we can keep that going and find an extra [step] in the race."
Gasly, meanwhile, was left to rue his pair of grid penalties for blocking Verstappen and Sainz in qualifying, feeling that "there was way more to achieve" if he had started where he qualified.
"For sure, starting from fourth would have been a very different race," he said. "I was just quite unlucky through Turn 1 and 2, went three-wide in Turn 2 and had to [go] in the gravel not to have contact with Sergio [Perez], and lost four positions.
READ MORE: 'I did my absolute best' says 'gutted' Sainz as he misses out on a home podium
"So from qualifying fourth, I ended up 14th on the first lap, which changed the whole race massively. From there, it was just trying to recover... 10th is a point, but it clearly feels that there was way more to achieve."
Gasly added: "There was a very good sign of performance when we were in free air. I think the package is there, we just need to make sure we start at the front and be more careful with any mistakes which can penalise us. I'm sure there's the performance to clearly go and find like a top-six next time."