Ocon says mammoth 53-lap stint key to beating team mate Ricciardo to P8 in Portugal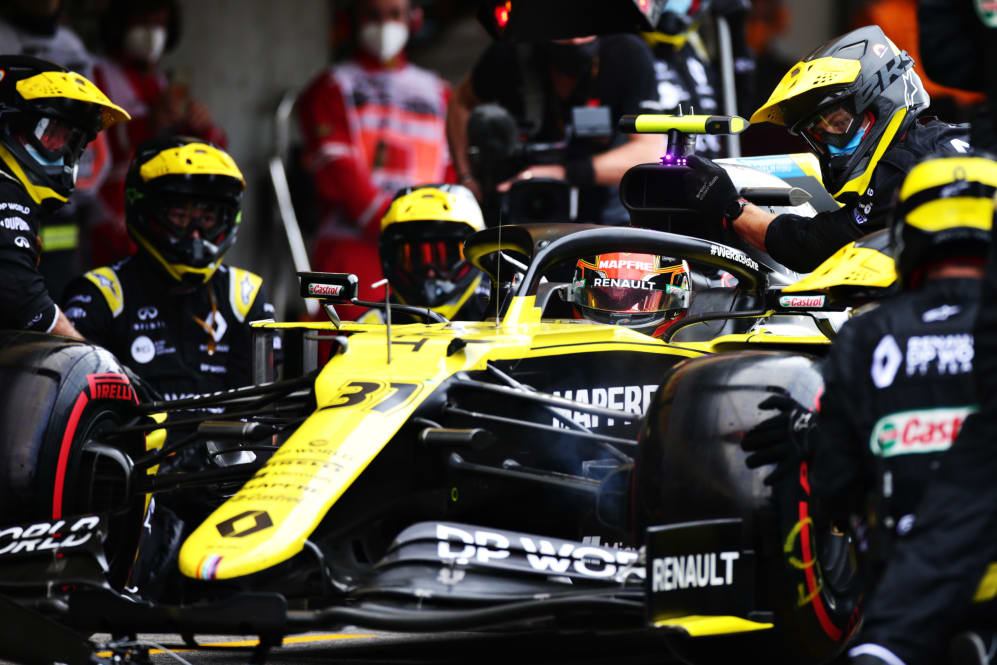 Of the races both drivers have finished in 2020, Esteban Ocon's eighth place at the Portuguese Grand Prix marked just the second time he's beaten Renault team mate Daniel Ricciardo this year – with the Frenchman's result secured via a gargantuan 53-lap opening stint on the medium tyres.
After narrowly missing out on a spot in Q3 on Saturday, Ocon in P11 opted to start the race in Portimao on the medium rubber, a decision which cost him two places on the opening lap as he struggled to get heat into the tyres at the low-grip Portuguese track.
READ MORE: Hamilton takes record-breaking 92nd win with dominant drive in Portuguese GP
From there, though, Ocon kept his head down, climbing from 13th up to fifth when he eventually became the last car to pit on Lap 53 – with a slow 4.5s pit stop putting him out ahead of team mate Ricciardo in P8, the position he'd eventually finish in.
"It was good fun that race," said Ocon. "Obviously we did manage really, really well the tyres with the team, good communication… I think we pitted because we had to but otherwise I think [we could have gone longer].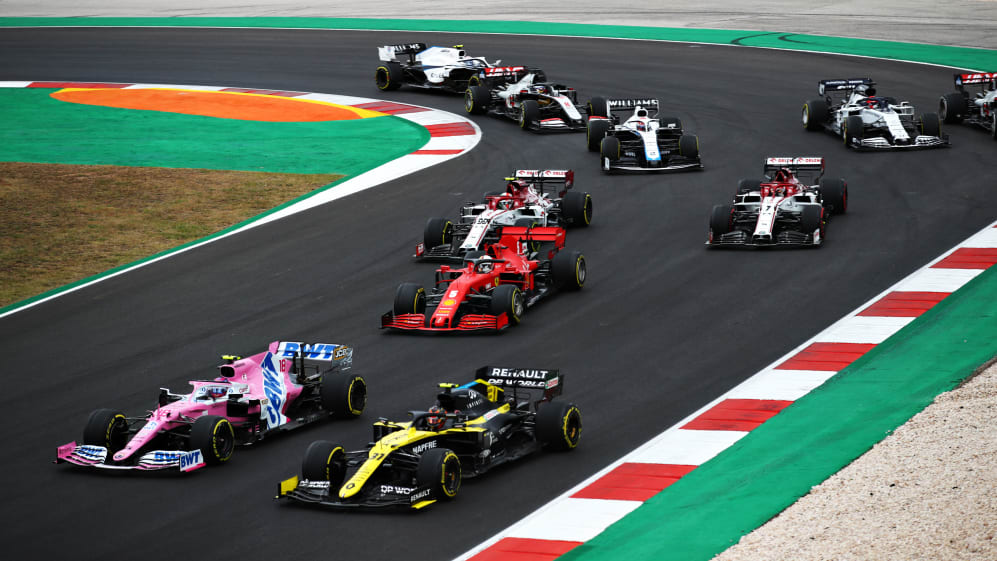 "It was very, very hard at the start to start on the mediums," he added. "There was a big advantage with the softs, so I lost a lot of positions. But I stayed calm, remained calm and we decided to keep going with the team, and the more we were going, the better it was so that was very, very good."
READ MORE: Norris says Stroll 'doesn't seem to learn' after Portuguese GP collision
One particular highlight of Ocon's race had been a great battle with his old Force India sparring partner Sergio Perez for P5, who attacked the Frenchman during his climb back through the field after a Lap 1 collision with Max Verstappen – although their scrap finished more happily then many of the pair's encounters had back in their time as team mates in 2017 and 2018.
"The fight with Perez – I wanted to let him go, because we were losing time overall!" said Ocon. "It was very tight, but very nice. After that, we lost a bit of time in the pit stop, but the guys have done a great job all year so overall, to get two cars in the points like we did today, on a difficult weekend for us, it's very solid, and it shows we can perform even when it's not at its best."
Meanwhile, with Ocon having been outperformed across the majority of 2020 by Ricciardo – who took Renault's first podium since their 2016 return to the sport last time out at the Eifel Grand Prix – the Frenchman said his Portuguese race display had shown his improvements behind the wheel of the R.S.20.
"It's good obviously," said Ocon of beating Ricciardo, who started one place ahead of him in 10th. "I'm happy to be in front of him. I'm coming closer and closer to him, so it's feeling great recently."