Interview
Opportunities there for Toro Rosso's taking - Daniil Kvyat Q&A
He has only been on the grid three seasons, but Daniil Kvyat has already proved his talent and resilience several times over, moving from Toro Rosso to Red Bull Racing and back again. This year, will the Russian have a car with which he can truly show why Red Bull have retained their faith in him? We caught up with Kvyat at the second and final pre-season test…
Q: Is the Toro Rosso STR12 something special? What is your impression?
Daniil Kvyat: So far we didn't have as much running as we would have wanted. But when we are out on the track we always find something that makes the car better. I believe in our engineers and in my team - but how good the STR12 really is, it's too early to say. My guess is that we should be competitive enough to have opportunities, to show strong results - that's my hope.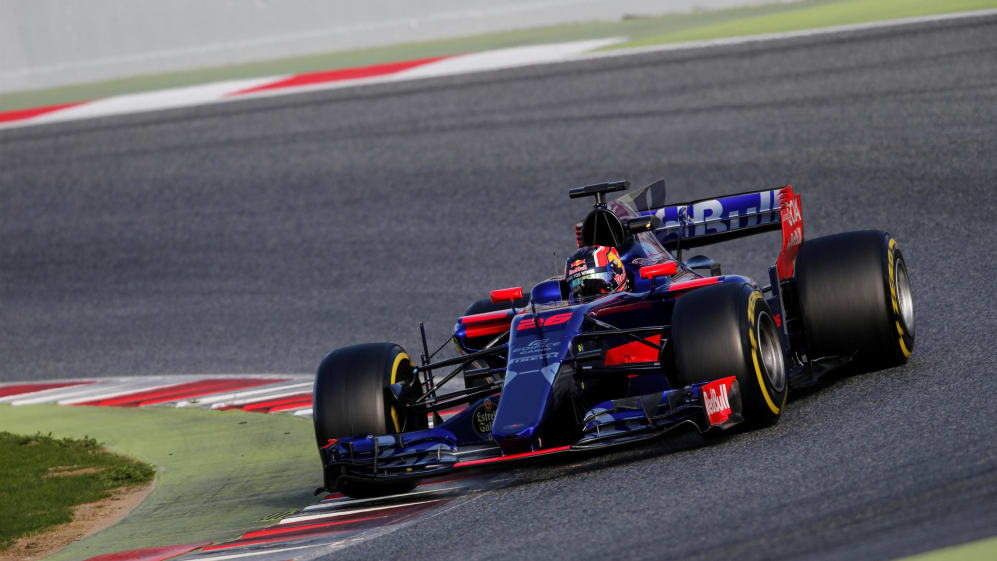 I trust that he has designed a car that will give us good chances
Q: Compared to the Red Bull RB13, the Toro Rosso looks more aggressive. Is this a broad hint of what is expected from you and your team mate Carlos Sainz?
DK: I think the days of 'junior' and 'senior' team are definitely over. We are a Formula One team. Period. And the expectations are always the same - that doesn't change with the looks of the car or the new livery. But, of course, it is cool to drive a fancy looking car. And that the Toro Rosso looks so different, well that is a result of James Key's car philosophy and I trust that he has designed a car that will give us good chances.
Q: The much higher pace of 2017's cars seems to be bringing out the 'speed junkie' in the drivers. Can you tell us how it feels compared to last year?
DK: Yes, it is much more fun. When you throw the car into the corner and it grips up and you go… Do I have to say more? Yes, the first two days you had to adapt to it because it is a completely different story to last year's car - but you get used to the nice things quite quickly! (Laughs)
Q: Often after a significant regulations shake-up, the cars suit some drivers more than others. For example, Sebastian Vettel and the 2014 Red Bull were not the perfect fit. How does this year's Toro Rosso fit you?
DK: You have to adapt, no matter what it is. It is nice that there is a positive feeling right from the start - that helps a lot, as it takes a lot of pressure from you finding the right adaptation formula. If you can get into the car and go without much musing, that is the best.
Q: You are such an established name in F1 racing that people often forget how young you still are: next month you turn 23. You have already had a very colourful F1 career. What was the most character-building moment?
DK: Ha, yes, I've been around a bit! (Laughs) And it is true what they say - that one year in Formula One is a few years in life!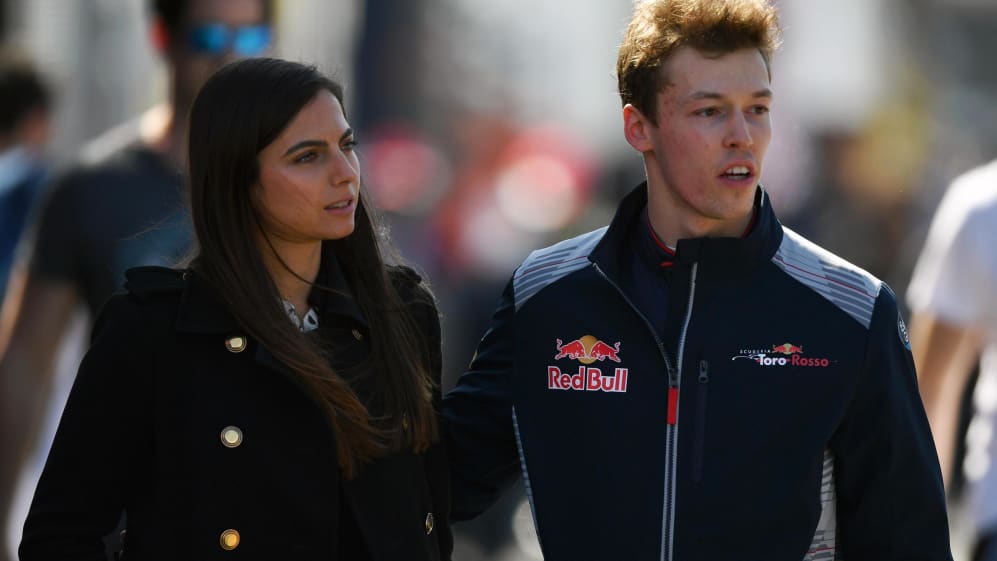 Absolutely - otherwise I wouldn't be here!
Q: How old are you then?
DK: Ha, around 40. See my grey hair! (Laughs) But to be honest, yes, I was quick from the beginning of my F1 career. Then in 2015 there were some ups and downs, but every time I bounced back I came back as a stronger person. Then in 2016 there was a big down, but then going up and I'm still going up - and hopefully there will be a new level. All that rollercoaster ride changed me, definitely. How? I couldn't say. Because that's what I never do: go too deep.
Q: You are heading into your fourth F1 season. Time for a reality check - is the title something that is still on your radar - now that you are four years wiser than at the start of your career?
DK: Absolutely - otherwise I wouldn't be here! Sometimes things come together straight away and sometimes fate takes a detour. You have to have faith. But no matter what, you have to do your job.
Q: The next stop will be Melbourne. Who is your favourite to win the race there - and where do you see the two Toro Rossos finishing?
DK: Ferrari and Mercedes look really fast. I am too proud to name somebody else to win the race. So I stay put. Where do I see us? I think in the midfield there will be a very tight battle - and whoever from these teams does the best job will be 'best of the rest'. Hopefully it is us! That's what we are targeting. But, of course, better is always welcome.