Opportunity to match Schumacher's 91 wins 'doesn't seem real', says Hamilton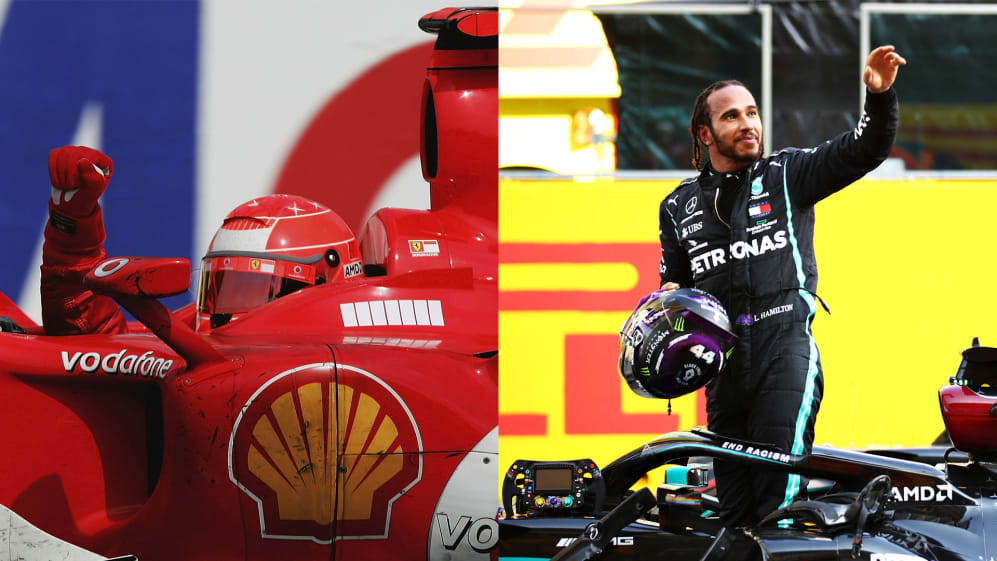 When Michael Schumacher retired from Formula 1 with 91 victories to his name, there were many who, understandably, predicted that his record would never be surpassed. But after Lewis Hamilton took his 90th win at Mugello, the Mercedes driver admitted that it was surreal to be in a position to match the great German driver's tally with his next victory.
The 2017 Italian Grand Prix saw Hamilton pass Schumacher's pole position record, as he took his 69th around Monza, while Hamilton followed up his 95th pole position at the Tuscan Grand Prix last weekend with a 90th victory, to move him just one shy of Schumacher's record – meaning he could match it at the Russian Grand Prix in Sochi on September 27.
Tuscan GP Facts & Stats: Hamilton just one win shy of Schumacher record
"It just doesn't seem real," said Hamilton after the race. "Obviously it's ultimately a privilege to be in a position and have such a great team and a car to be able to deliver weekend in, weekend out. But I just feel forever grateful to the people that continue to work hard; I'm just a link in the chain but getting the wins is not easy when you have a great driver in Valtteri [Bottas] pushing you to the limit, weekend in, weekend out.
"But I never thought that I would be here, that's for sure."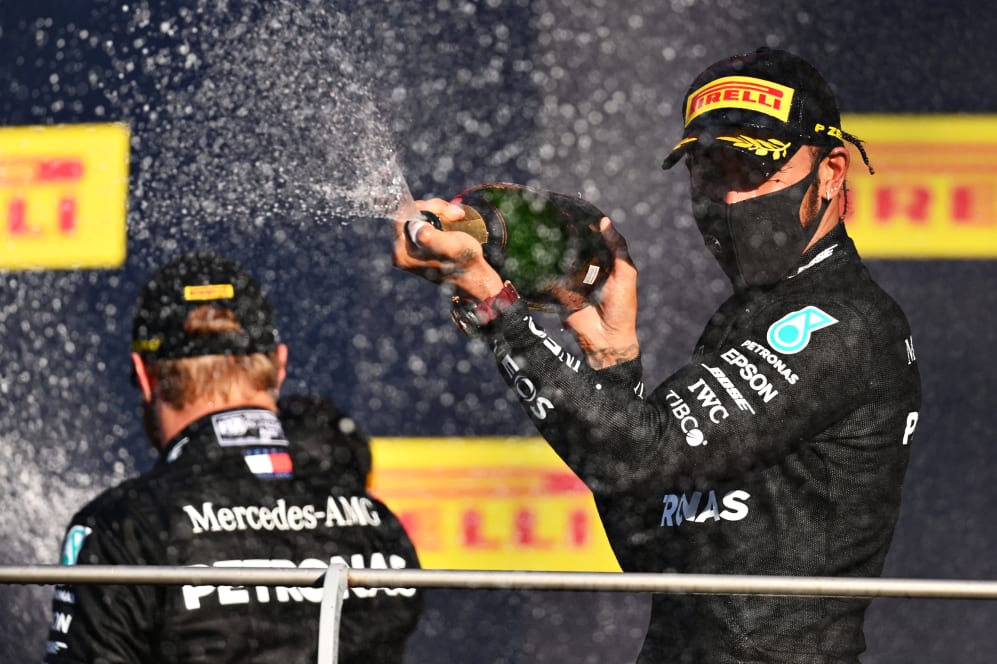 Hamilton's team boss Toto Wolff, meanwhile, was cautious about the team's celebration plans if Hamilton does match the record of the man he replaced at Mercedes in 2013, with Wolff saying that "karma" would prevent his team from preparing too much for the eventuality...
READ MORE: Mercedes explain decision to overrule Bottas' alternative strategy request in Tuscan GP
"We very much believe in karma," said Wolff after the Tuscan Grand Prix. "You need to be able to let things happen, and certainly who would have ever imagined that someone would break that 91 wins [record] – if that were the case. But I'm sure we're going to come up with some creative ideas."
Hamilton's Tuscan Grand Prix victory moved him closer to matching another Schumacher record, with the Briton set to take his own seventh title if he wins the championship this year – with Hamilton now 55 points clear of his team mate Bottas after Mugello, with eight races left to run in 2020.