Feature
Tuscan GP Facts & Stats: Hamilton just one win shy of Schumacher record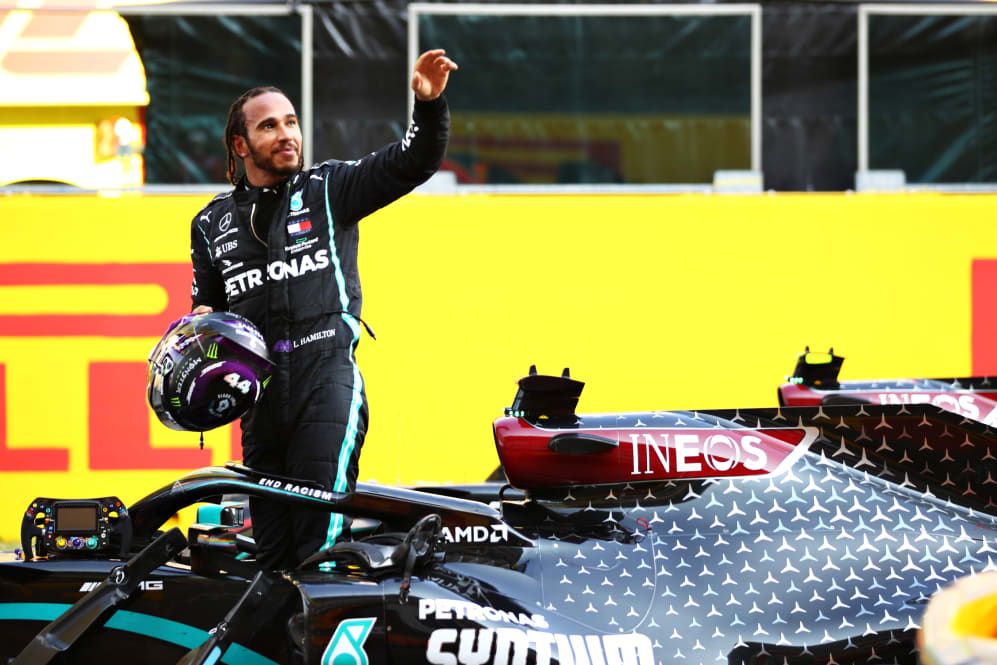 After no less than three standing starts, the very first Tuscan Grand Prix threw up excitement in spades – as well as more than its fair share of new records and fascinating figures…
• Lewis Hamilton won the inaugural Grand Prix at a circuit for the 3rd time in his career – after Austin 2012 and Sochi 2014.
• Hamilton today set a new F1 record of 222 career points finishes, moving ahead of Michael Schumacher.
• He also set a new F1 record with his 42nd consecutive classified finish, beating Nick Heidfeld.
• Hamilton could tie Michael Schumacher's all-time record of 91 career wins at the next race.
REPORT: Hamilton beats Bottas to win crazy Tuscan GP, as Albon secures maiden podium
• Mercedes team mate Valtteri Bottas is now winless in the last 8 races, after winning the season's opening Grand Prix in Austria.
• It was nevertheless Bottas's 52nd career podium, surpassing the total of 2-time champion compatriot Mika Hakkinen.
• Mercedes achieved a maximum score for the first time this season (1-2 finish plus the fastest lap bonus point).
• Mercedes set an F1 record by leading a lap in a 32nd consecutive race (Williams led 31 in a row from Magny-Cours 1995to Imola 1997).
• Mercedes-Benz engines are now only 2 short of Ford's F1 record of 228 consecutive races in the points (a Mercedes-powered car has been in the points at every race since Japan 2008).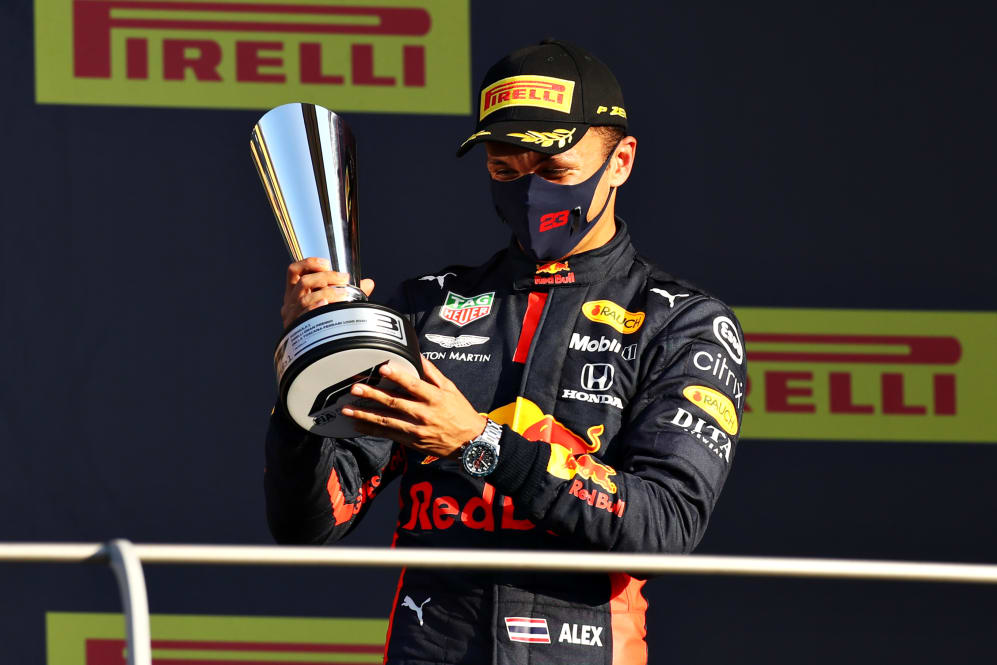 • Alex Albon is the first Thai driver to appear on F1 podium. His famous compatriot Prince Bira – the only other Thai F1 driver – competed in the first world championship Grand Prix in 1950, as well as in Ferrari's debut F1 race.
• Max Verstappen aside, Albon is the first Red Bull driver to reach the podium since Daniel Ricciardo – the man he passed for P3 today – at Monaco 2018.
READ MORE: 'We shouldn't have been in that position' – Verstappen rues power problems that led to lap 1 crash
• Talking of Ricciardo, today was the 4th time he has finished 4th in a race since joining Renault, without ever being on the podium.
• After his P5 finish for Racing Point, Sergio Perez maintains his record of scoring in every race he has started in 2020 (he missed 2 races).
• At McLaren, Lando Norris scored his 5th top-6 finish of the season.
• Daniil Kvyat scored a top-8 finish for AlphaTauri (formerly Toro Rosso) for only the 4th time in 81 starts for this team.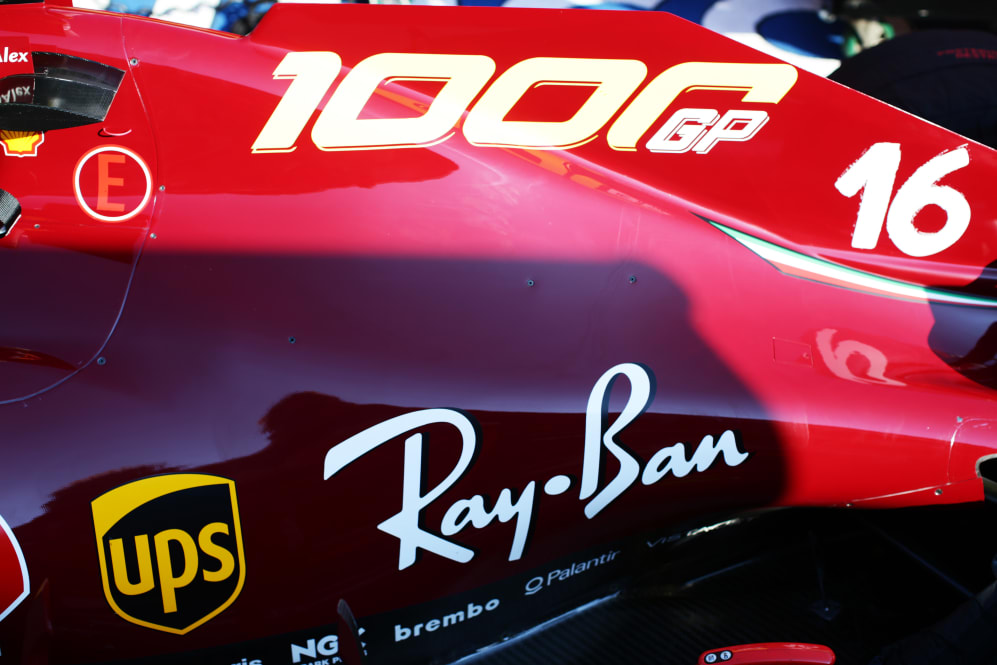 • In their very 1st Grand Prix Ferrari finished 1 position behind an Alfa Romeo (driven by Juan Manuel Fangio). Today, in their 1,000th GP they finished 1 place behind an Alfa Romeo, driven by Kimi Raikkonen – or at least until he took a 5-second time penalty for crossing the pit entry line.
• Ferrari scored points with both cars for the first time in 5 races.
MUST-SEE: Mick Schumacher drives his father's F2004 ahead of Ferrari's 1,000th GP at Mugello
• Raikkonen's 9th place was his first points of the year and Alfa Romeo's first points since the opening race in Austria.
• At Williams, George Russell matched his career-best result of 11th place, his 30th career start without a point (the 6th highest of all time).
• AlphaTauri's Pierre Gasly, winner last weekend in Italy, emulated compatriot Olivier Panis (the last French F1 race winner before him) by retiring from the very next race on the opening lap.
READ MORE: 'I saw some space... it didn't work out' – Gasly says no one to blame for first-lap crash
• Only 2 previous Grands Prix have featured 3 standing starts on the same day - Austria 1987 and Belgium 1990. Both were red flagged twice on the first lap.