Our 2021 car 'doesn't really have any strengths' relative to Red Bull's RB16B says Mercedes' Shovlin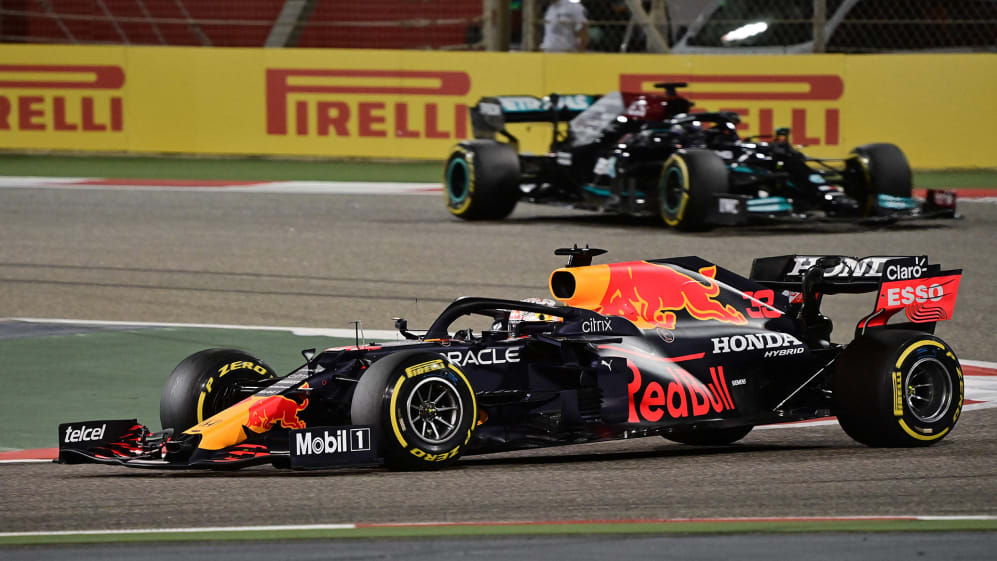 Mercedes trackside engineering director Andrew Shovlin has given a frank assessment of the Silver Arrows' pace after the first race of the season, and conceded that the reigning champions are lacking in key areas compared to Red Bull's car.
While Lewis Hamilton won the Bahrain Grand Prix to kick off his title defence in the best possible way, Max Verstappen took pole position for the race and, according to Shovlin, the W12 car is not currently a match for the RB16B, especially in qualifying trim.
READ MORE: What's a differential – and did a faulty one cost Verstappen victory in Bahrain?
Speaking after the race in Bahrain, Shovlin said: "We don't really have any strengths relative to them – is what I would say – and we've had a lot of years where we've been able to rely on straight line speed or high-speed cornering or interconnected corners. But you look at it here [in Bahrain] and we weren't taking any time out of them anywhere.
"There were a couple of corners they took chunks out of us in qualifying – the high speed, also Turns 9 and 10 – they were very strong there. And that's really the main thing. Qualifying, they're just bang on the pace in our best corners, and they're just quicker in others; so we need a faster car, simple as that."
Given the rules surrouding development this year – with a cost cap plus the token system to control spending – ahead of a sweeping set of regulation changes that will herald a new era for F1 in 2022, Shovlin conceded that there's not much room for Mercedes to improve their car in the short term to take on Red Bull.
"Normally you'd look to the wind tunnel to try and just put on a bit of downforce over the course of the year. You'd also look at the power unit to try and put on some power, but both of those are restricted this year by the regulations, so we have very little time with the wind tunnel. Dyno is also heavily restricted – we can't develop the engine performance this year – so we're having to look at more subtle areas to do with drivability characteristics.
READ MORE: Hamilton says it will take 'everything and more' to repeat Bahrain success against Red Bull this season
"I think also arriving at the circuit with the car well sorted, well balanced, doing your homework, knowing how long your tyres will run… I think this season – this championship – is actually going to come down to the fine margins more than normal," he added.
Mercedes are aiming to make it two wins out of two at next weekend's Italian Grand Prix at Imola, though they will likely have their work cut out, with Red Bull and Verstappen looking so competitive after the first race.
Listen to the latest F1 Nation episode in the player above, on Spotify, or Apple Podcasts as Damon Hill and Tom Clarkson talk about the Mercedes vs Red Bull rivalry, interview ex-McLaren racer Pedro de la Rosa and more.